NASA's new chief scientist will integrate climate research across space agency's mission
Dr. Katherine Calvin is NASA's new chief scientist and senior climate advisor.
NASA's new top scientist will also serve as the agency's senior climate advisor, a first for the space agency as it looks to elevate its climate research profile under a new administration.
On Monday, NASA announced Dr. Katherine Calvin is the agency's new chief scientist and senior climate advisor. She follows Dr. Jim Green, who retired on Jan. 1 after more than 40 years at NASA.
In her role, Calvin will serve as the principal advisor on all science programs, including planning and science policy. For the first time, NASA combined this role making Calvin the agency's senior climate advisor and the top scientist.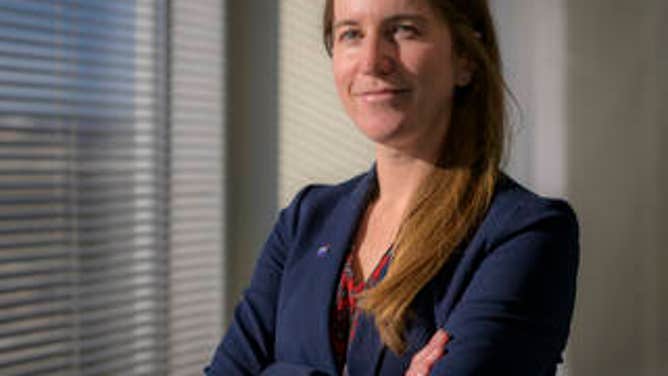 NASA Administrator Bill Nelson welcomed Calvin to the space agency Tuesday during a call with the media. He said Calvin's experience with the Pacific Northwest National Laboratory modeling an integrated human-Earth system would be beneficial in her role at NASA.
"My research has focused on how Earth and human systems interact and change, including developing scenarios of future climate and quantifying effects of climate change," Calvin summarized.
SURVEY: MAJORITY OF YOUNG PEOPLE HAVE 'CLIMATE ANXIETY'
Outside of Earth science missions, Calvin said she has long been interested in NASA's space science. She watched the James Webb Space Telescope launch on Christmas morning and looks forward to seeing the observatory's first images this Summer.
"My interest is in trying to connect the climate science research with the rest of the research in NASA," she said.
An example Calvin offered was incorporating the water recycling and carbon dioxide removal systems on the International Space Station to help communities on Earth.
"There's a lot of communities that are facing water scarcity today, and that's expected to increase in the future, making it harder for them to produce energy and agriculture," Calvin said. "So can we think about what we've done in space and connect that to what we can do on Earth?"
Calvin said she also wants to make it easier for everyone to use NASA Earth science data, particularly underserved communities.  Nelson echoed this, saying NASA aims to be transparent and accessible and would like to assemble a mission control center dedicated to climate change.
STORY: NOAA LAUNCHES NEW MAPS FOR LONG-RANGE TEMPERATURE AND PRECIPITATION OUTLOOKS
Some NASA climate data is currently accessible to everyone.
NASA partners with the U.S. Geological Survey to provide Landsat data to the public. The Landsat spacecraft continuously monitors Earth's surface, including farmlands and other natural resources.
The first Landsat spacecraft launched in 1972, and the most recent, Landsat 9, launched in September 2021.
"Think about the farmer in Iowa that has a cornfield and wants to measure whether or not there's disease in his crops. He can get that data today. Or the moisture content of the soil where he is planning. He can get that data today," Nelsons said. "And as we get more sophisticated in our instruments that can measure what is happening to the Earth and its climate, we certainly want that sophisticated information to be available to all people, not just governments."
Dedicated Earth-science missions in 2022 and beyond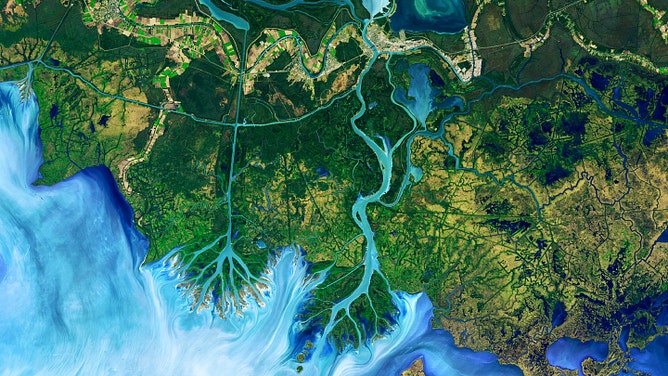 Calvin's appointment is part of a much broader Earth science directive at NASA and the Biden Administration. In February 2021, NASA joined the National Climate Task Force established by President Joe Biden to develop a government-wide approach to climate change.
NASA plans to launch four Earth-science missions this year alone. 
The next-generation NOAA weather satellite GOES-T is slated to launch on March 1 with real-time atmospheric measurements and space weather.  NOAA's JPSS-2 satellite will help predict extreme weather events such as floods, wildfires and volcanoes. 
MORE COVERAGE: BIDEN LAYS OUT US PLAN TO PRESERVE, RESTORE FORESTS BY 2030
Six satellites are part of TROPICS, which stands for Time-Resolved Observations of Precipitation structure and storm Intensity with a Constellation of Smallsats. The CubeSats will take measurements of tropical systems.
The Earth Surface Mineral Dust Source Investigation or EMIT instrument headed to the International Space Station will trace mineral dust which can be tied to human health and air quality. 
In late 2022, NASA's Surface Water and Ocean Topography, or SWOT mission, will launch to help determine how much water is left in Earth's waterways to understand better the impacts of climate change on oceans and freshwater bodies.
NASA's green initiatives also focus on greener fuels for the aerospace industry. The agency is set to test fly the all-electric X-57 experimental airplane this Spring.
Over the next decade, NASA plans to launch five Earth-observatories.
"These observatories are going to give us a 3D holistic view of what is exactly happening to the climate as we measure very precisely what is happening to the land and to the seas and to the ice and to the atmosphere," Nelson said.
The first part of this long-term plan involved a partnership mission with the Indian Space Research Organization called NISAR, slated to launch next year. The spacecraft will monitor changing ecosystems on Earth, including sea-level rise, as it orbits the globe every six days.
"NISAR can help measure changes in the Earth's surface, which will help us understand things like ice sheet collapse and landslides," Calvin said.
Nelson opened Monday's media call with a plea to Congress for additional funding to further the agency's renewed dedication to mitigating climate change.
"NASA is going to continue to lead on climate, and we're going to continue to lead in space and aeronautics. We need consistency, and we need funding now," Nelson said.