Malaria fears rise as warming climate extends range of disease-carrying mosquitoes, study finds
Researchers looked at a dataset spanning from 1898 to 2016 to determine how much the malaria-carrying Anopheles mosquitoes have expanded their range.
A recent study shows that 22 species of mosquitoes have expanded their territory southward in sub-Saharan Africa, raising fears about an increase in the spread of malaria.
Part of the genus Anopheles, the mosquitoes are capable of carrying and transmitting one of the five single-celled parasite species that cause malaria.
How far the mosquitoes have shifted their range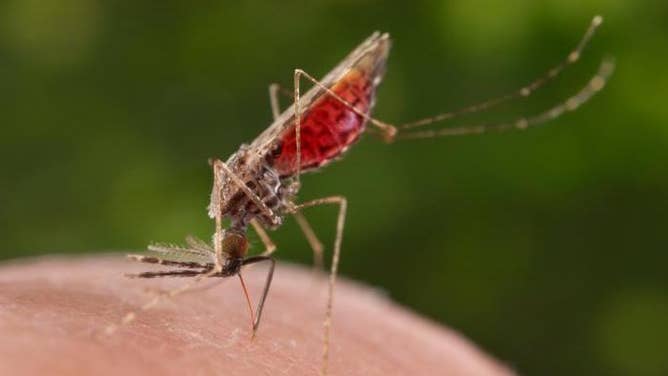 Researchers looked at a dataset spanning from 1898 to 2016 and found malaria-carrying Anopheles mosquitoes' territory grew southward by an average of about 310 miles during that 118-year time span. Additionally, they expanded their territory to higher elevations by an average of about 2,300 feet.
The results challenge the assumption within historical epidemiology that mosquito ranges don't typically move over decades or centuries, according to the study.
Researchers on the study say that the results suggest a new facet of the relationship between the shifting spread of malaria in Africa and climate change.
MOSQUITOES ARE A MAJOR PROBLEM AFTER A FLOOD
"If climate change has allowed Anopheles mosquitoes to invade once-protected colder areas, this might help explain observed changes in the altitudinal limits of malaria transmission, without presuming the veracity of a climate-driven, long-term increase in prevalence in these areas," they said.
"Confirming this chain of causation would be an important step towards resolving one of the longest-standing debates in climate and health research," they added.
Malaria in Sub-Saharan Africa and the U.S.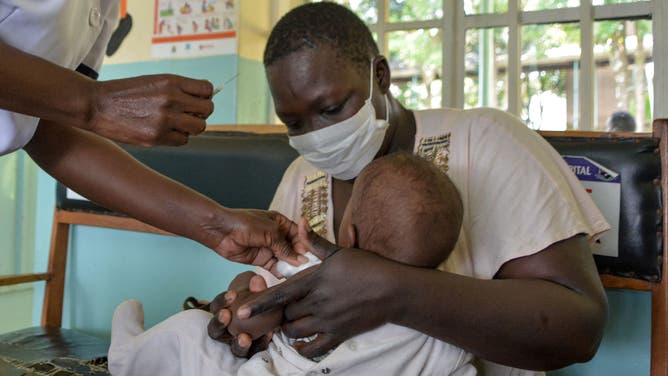 Malaria is an often fatal disease. According to the CDC, patients infected with malaria often experience fever, chills and flu-like illness, and may die from complications. 
The World Health Organization said in 2020, about 241 million cases of malaria occurred worldwide and 627,000 people died. According to the NIH, most of the malarial infections occur in Sub-Saharan Africa, where children younger than 5 years old make up about 80% of malaria deaths.
In the U.S., an estimated 2,000 cases of malaria occur annually. According to the CDC, the majority of malaria cases in the U.S. are in travelers and immigrants returning from countries of high malarial transmission, such as sub-Saharan Africa and South Asia.