Tired of the mosquitoes? Cold air could mean end of bites
Mosquito mortality begins when temperatures reach the freezing mark.
The year's record rainfall in parts of the Ohio Valley and Southeast has communities and residents looking for relief from mosquitoes, and a significant cold snap has the potential to end the annoying bites from the insects.
The combination of slow-moving frontal boundaries and tropical trouble, which include Hurricane Ian's wrath across the Sunshine State, resulted in above precipitation for only limited parts of the country.

Experts say in areas where precipitation was above normal, there exists a likelihood you'll find enhanced breeding grounds for the blood-sucking insects.
WHEN CAN YOU EXPECT THE FIRST SNOWFALL OF THE SEASON?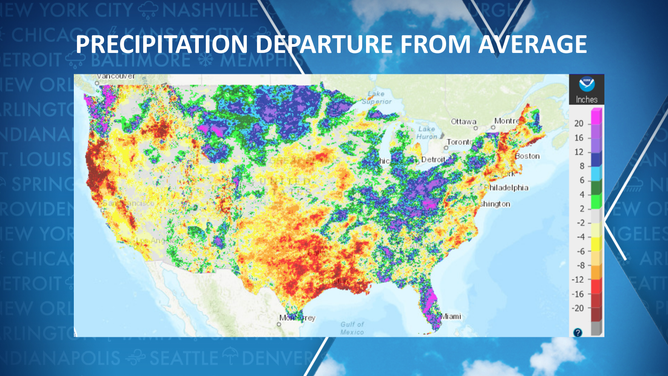 The mosquitoes' wrath doesn't last year-round, thanks to cooler weather brought in by Old Man Winter.

Eva Buckner, an assistant professor at the University of Florida's Institute of Food and Agricultural Sciences Medical Entomology Laboratory, said areas will see some relief when temperatures reach around 50 degrees. 
"In general, when temperatures drop to 50 degrees Fahrenheit, that is when you are going to notice the mosquito activity decreasing," Eva said. "When you have freezing temperatures, that is when you are going to see more mosquito mortality."
Temperatures at or near the 32-degree can mark the end of the mosquito season but not the complete demise of the population. 
Dr. Eva warns that just because temperatures drop, it does not mean the all mosquitoes will become victims to the cooler temperatures. Some adults and larvae can make it through the winter months, if they are shielded from the elements.
"Some species will seek out sheltered locations that are less susceptible to the cooler temperatures and will become active again when temperatures warm," Eva stated.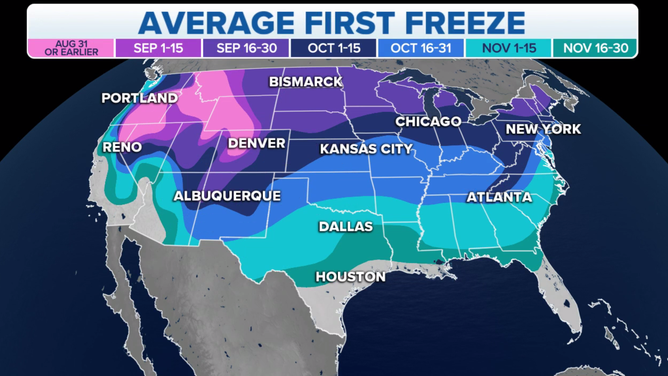 Experts say protected areas around pool equipment and homes can help keep the environment warm enough for mosquitoes to survive through brief cold snaps.
Removing items that can collect water and making sure cracks and crevices are properly sealed can limit potential environments.
DRONES COULD HELP ELIMINATE SPREAD OF POTENTIALLY DEADLY MOSQUTIO-BRONE VIRUSES
Protect yourself from bites
If you don't want to wait for the cooler temperatures to do their job in taking the bite out of mosquitoes, the Centers for Disease Control and Prevention says there are several actions you can do to reduce the threat.
The CDC suggests using insect repellent, wearing long-sleeved shirts and pants, checking property for standing water and avoiding going outdoors at dawn and dusk.
Dr. Eva said following the CDC advice can help reduce the threats posed by mosquitoes and added it is essential to minimize dangers because the insect is considered the deadliest on earth.
In 2017, the CDC reported that more than 435,000 people died from malaria spread by the insects.
Experts say that of the around 200 types of mosquitoes in the U.S., only around a dozen can spread viruses.