Fossils show primate-like creatures lived in Arctic 52 million years ago
The two prehistoric mammals are the oldest near-primates to have lived north of the Arctic Circle. No other primate relative has been known to live that far up north.
ELLESMERE ISLAND, Canada – Ancient fossils discovered in northern Canada have revealed two new species of primate-like mammals that lived 52 million years ago.
"No primate relative has ever been found at such extreme latitudes," said Kristin Miller, doctoral student with Kansas University's Biodiversity Institute and Natural History Museum and lead author of a recent study about the fossils.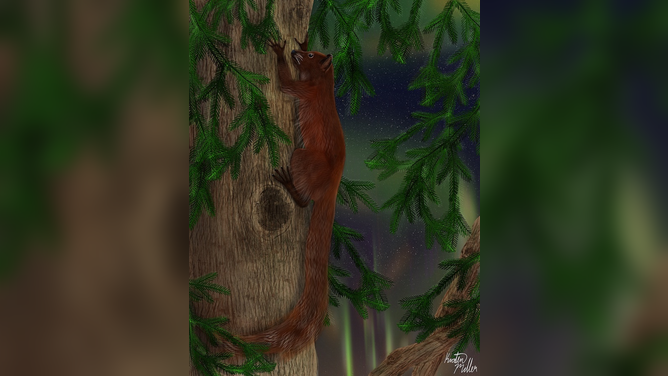 The study revealed the prehistoric creatures, called Ignacius mckennai and Ignacius dawsonae, were mammals that were related to an early primate ancestor.
WHERE DINOSAUR BONES ARE REVEALED BY THE WEATHER
While "primate" might bring to mind images of humans and gorillas, the newly discovered primate-like creatures looked more like our primate relative the modern lemur as they mostly lived in trees and had long tails.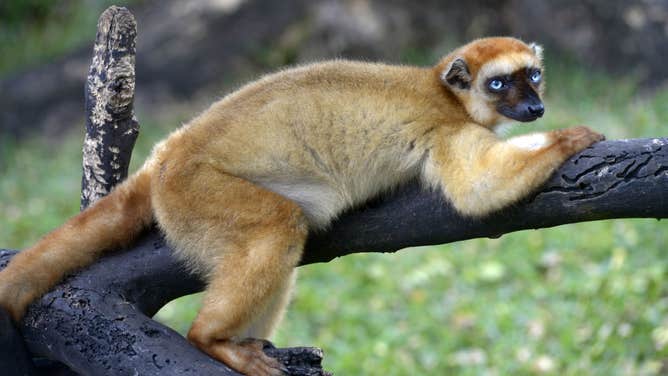 According to lead author Kristin Miller, the creatures were quite small and were about the size of squirrels.
Found on Canada's Ellesmere Island within the Arctic Circle, the fossils indicate that what is now a cold, barren habitat once had a warm, wet climate.
WHERE IS THE NORTH POLE, EXACTLY? IT DEPENDS
The habitat was a swamp and filled with trees, where the two new primate-like species spent most of their time.

Despite the tropical nature of this prehistoric ecosystem, the creatures had to adapt to a characteristic trait of a polar environment: darkness for half of the year.
According to Miller, they developed teeth and jaws that were more robust than their primate-like contemporaries. This allowed the creatures to consume tougher material during the dim winter months.