Magnitude 4.1 earthquake rattles San Francisco Bay area
No reports of injuries, deaths because of the earthquake
BAY POINT, Calif. - Residents living in the San Francisco Bay Area in California were rattled awake by a magnitude 4.1 earthquake early Thursday morning.
HOW TO WATCH FOX WEATHER ON TV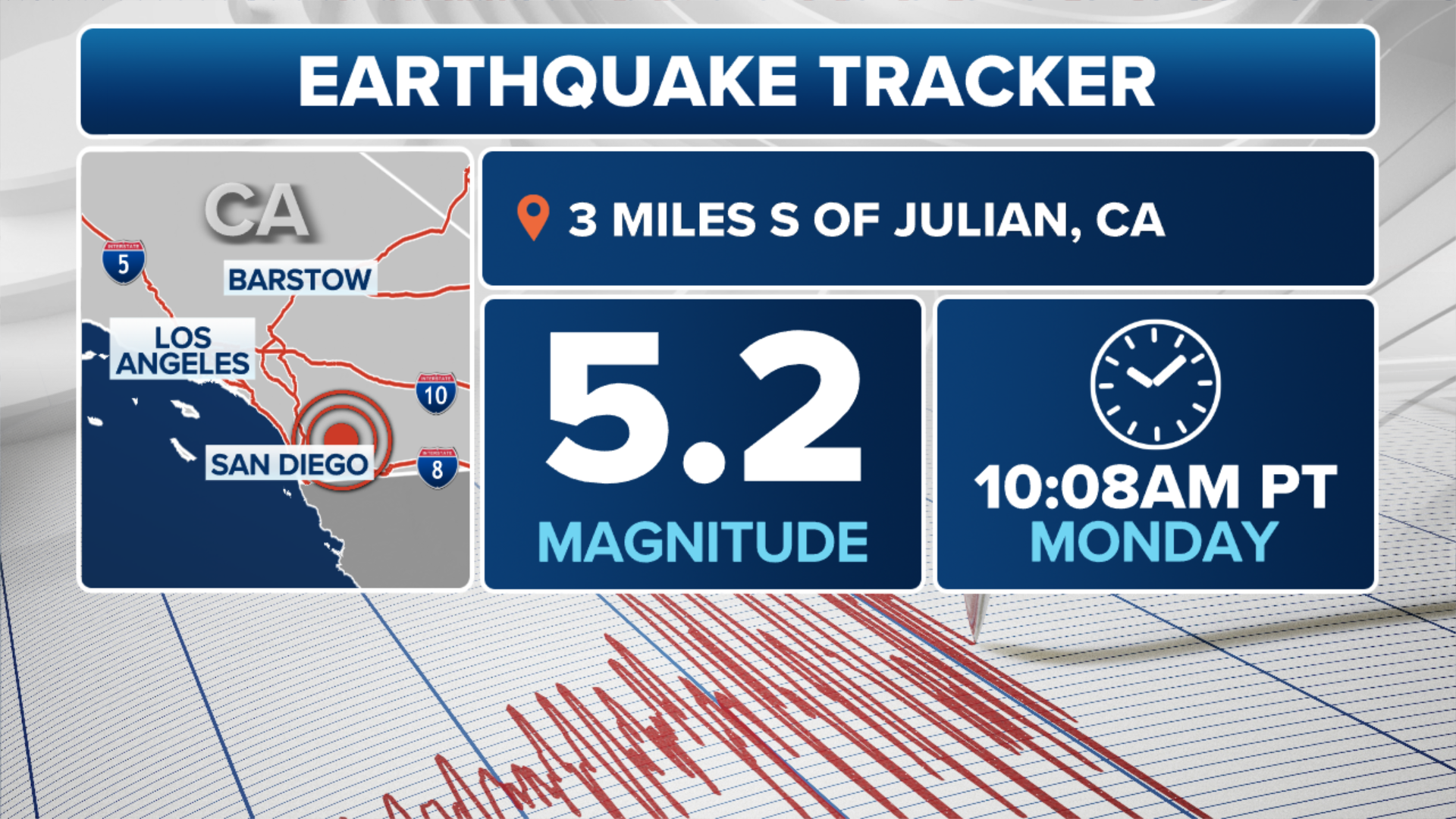 An earthquake was reported in the San Francisco area early Thursday morning.
(FOX Weather)
---
The earthquake struck just after 5 a.m. local time near Bay Point, California, which is about 36 miles to the northeast of San Francisco.
According to the United States Geological Survey, thousands of residents from San Francisco to Santa Cruz and Sacramento reported feeling the earthquake.
Most people who reported feeling the earthquake described the shaking as light to moderate.
So far, there are no reports of any injuries or deaths because of the earthquake.
EAST VS. WEST: WHY EARTHQUAKES ARE FELT DIFFERENTLY ON EITHER SIDE OF THE US
After the early-morning earthquake struck the region, Bay Area Rapid Transit warned passengers that trains would run at reduced speeds on Thursday while crews worked to inspect tracks for any damage.
Delays of at least 20 minutes were expected, and passengers were asked to allow for extra time to get to their final destinations.
HOW SAN FRANCISCO WAS DEVASTATED BY THE 1906 EARTHQUAKE
San Francisco is no stranger to earthquakes.
The city was devastated by a major earthquake in 1906 that was estimated to be about a magnitude 8.
Another major earthquake, the Loma Preta earthquake, struck the region On Oct. 17, 1989, and was a magnitude 6.9.
CLICK HERE TO GET THE FOX WEATHER UPDATE PODCAST
The Golden State does have an early-warning system that alerts residents to violent shaking when an earthquake strikes.
Earthquake Warning California is the country's first publicly available statewide warning system that will deliver those shaking alerts to cellphones, giving people more time to take cover before the earthquake begins.
For more information, click here.