Winter storm impacting Upper Midwest
A Blizzard Warning is in effect for the most eastern tip of Minnesota until Monday where snow totals could reach upwards of 8 to 12 inches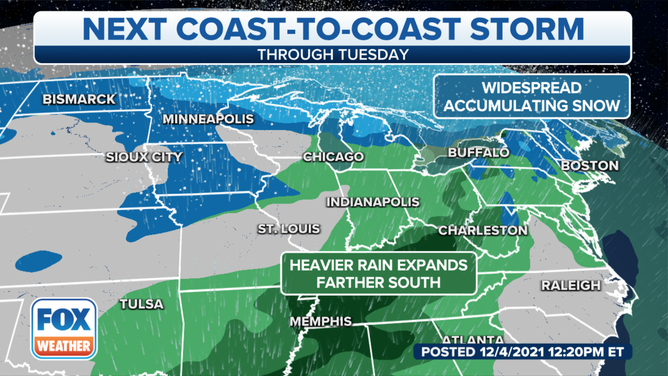 A winter storm moving through the Upper Midwest will produce snows and even the potential for blizzard conditions near Lake Superior.
The system is fast moving but could put down a quick half a foot of snow for areas from North Dakota through the Upper Peninsula of Michigan.

Because of the snow, more than a million people are under a Winter Storm Warning.

Meteorologists say northeast Minnesota could be impacted the hardest, with gusty winds and snow totals upwards of 16 inches.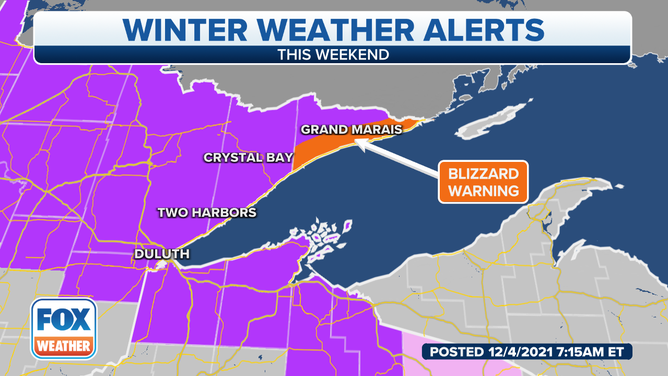 In addition to the winter weather, the storm system will produce rain from the upper Ohio Valley to the Gulf Coast.

Meteorologists say some rainfall could be heavy and come in the form of thunderstorms.

The Storm Prediction Center is watching parts of the South for the threat of severe weather on Sunday.

The cold front could lead to 1 - 3 inches of rain, with isolated higher amounts from the Gulf Coast into the Tennessee Valley.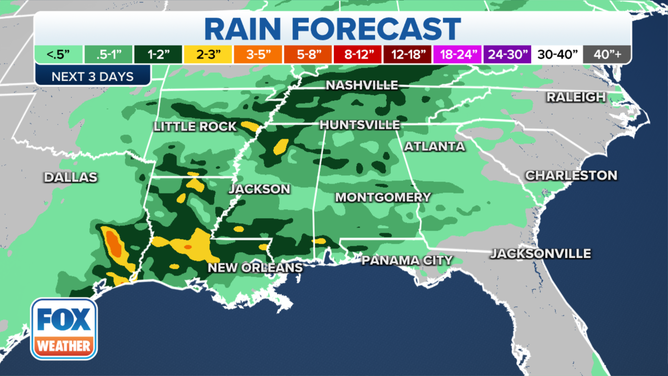 Meteorologists say the active weather pattern across the nation will continue.
Another storm system could approach the West Coast on Monday and make its way through country during the workweek.