Firefighter killed during battle with Oklahoma wildfire, evacuations ordered
The National Weather Service says critical fire conditions exist from parts of the Southwest into the Central and Southern Plains on Sunday
COMANCHE COUNTY, Okla. - A firefighter died Sunday while battling a large wildfire in Comanche County, Oklahoma announced the Comanche County and Lawton Emergency Management office.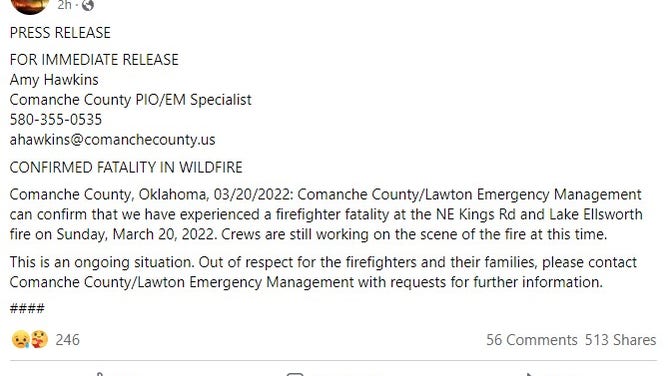 The county ordered an evacuation for a square mile in the Lasso Loop Area. Earlier evacuations were canceled in West Lake Ellsworth area and residents were allowed to return home.
Emergency officials said the fire was moving north.
It's unknown how large the fire is or what may have sparked the blaze.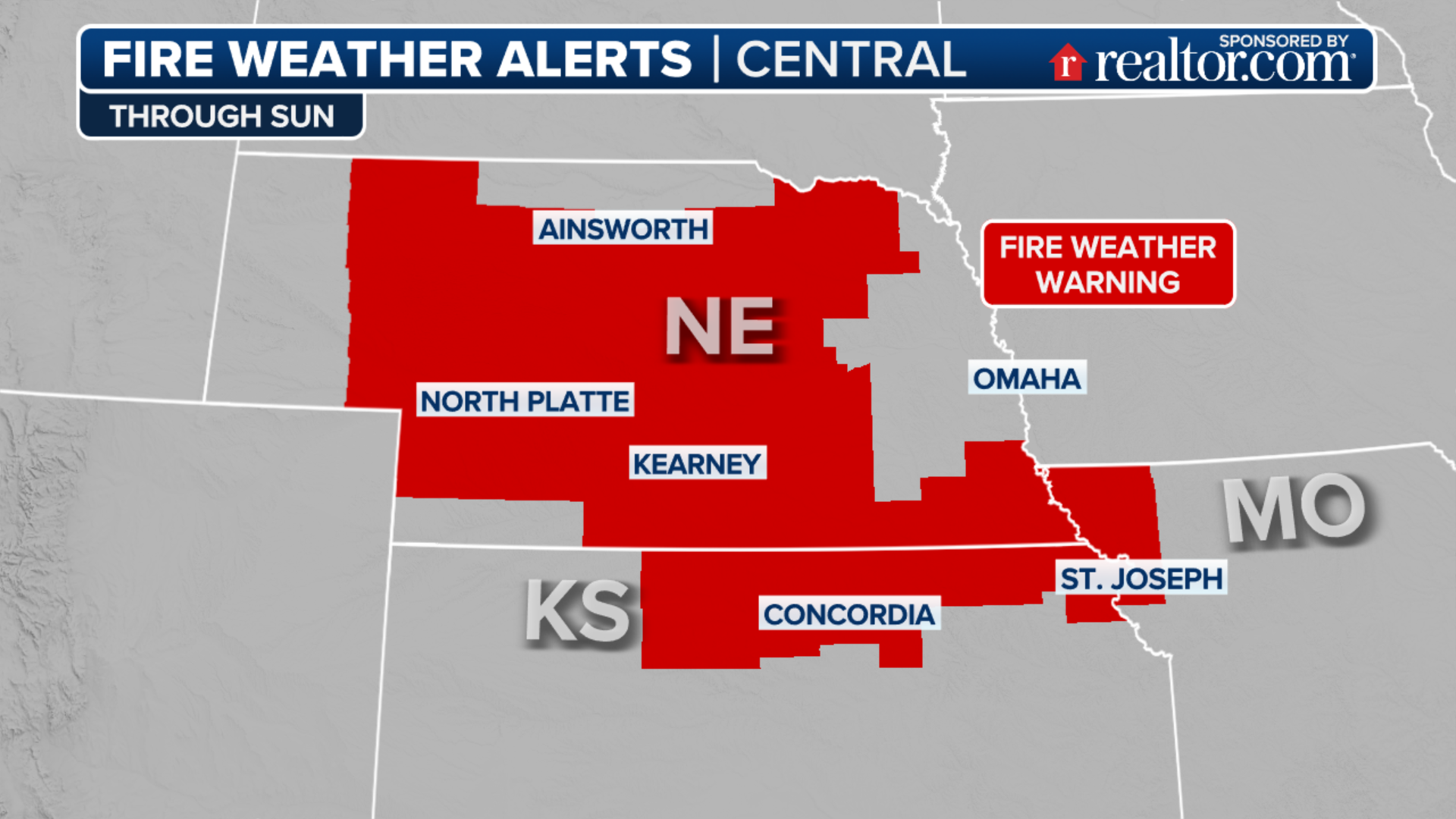 The National Weather Service said critical fire conditions exist from parts of the Southwest into the Central and Southern Plains. Relative humidity levels across Oklahoma and Arkansas should rise out of the teens overnight as winds relax. Gusts to 15-30 mph are still possible.
CRITICAL FIRE WEATHER CONDITIONS EXPECTED IN PARTS OF THE SOUTHWEST, CENTRAL AND SOUTHERN PLAINS
The combination of low humidity, high winds and drought conditions are contributing to the favorable environment for fires to grow and spread rapidly if any were to ignite.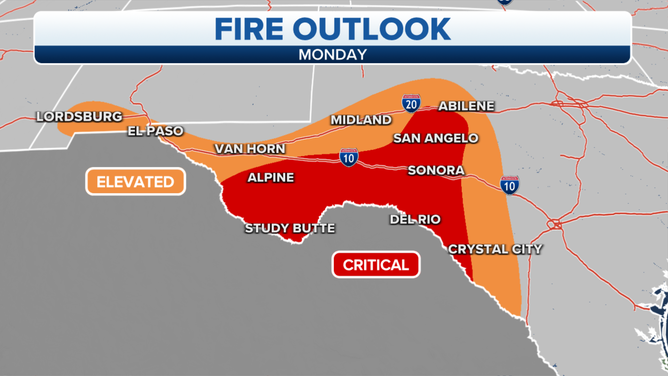 Critical fire weather danger pushes south on Monday into Southeast Texas from Abilene to the coast.