Widespread record-cold temperatures reported across the South
Temperatures will warm up as we start the workweek
Cold air has moved into much of the eastern U.S. in the wake of a powerful 'bomb cyclone' that dropped more than a foot of snow in parts of the Northeast over the weekend.
HOW TO WATCH FOX WEATHER ON TV
The term bomb cyclone is used to describe a low-pressure system that undergoes "bombogenesis" – which is defined as a rapid pressure drop of at least 24 millibars in 24 hours or less. In other words – it's a very powerful storm.
WHEN STORMS' BOMB OUT': EXPLAINING HOW A BOMB CYCLONE FORMS
The National Weather Service says record-cold temperatures have been reported from the mid-Atlantic and Tennessee Valley south into northern and central Florida.
In addition to the record-cold temperatures, freeze warnings have been issued through Sunday morning from the central Gulf Coast to northern Florida and into South Carolina.
Spring starts in a week, but it will feel more like mid-January with temperatures throughout the South and along the East Coast 10-20 degrees below average for this time of year.
Temperatures will begin to rebound as we start the workweek with areas of the Northeast seeing more of the seasonable temperatures.
Areas of the Deep South can also expect to warm up as we start the week.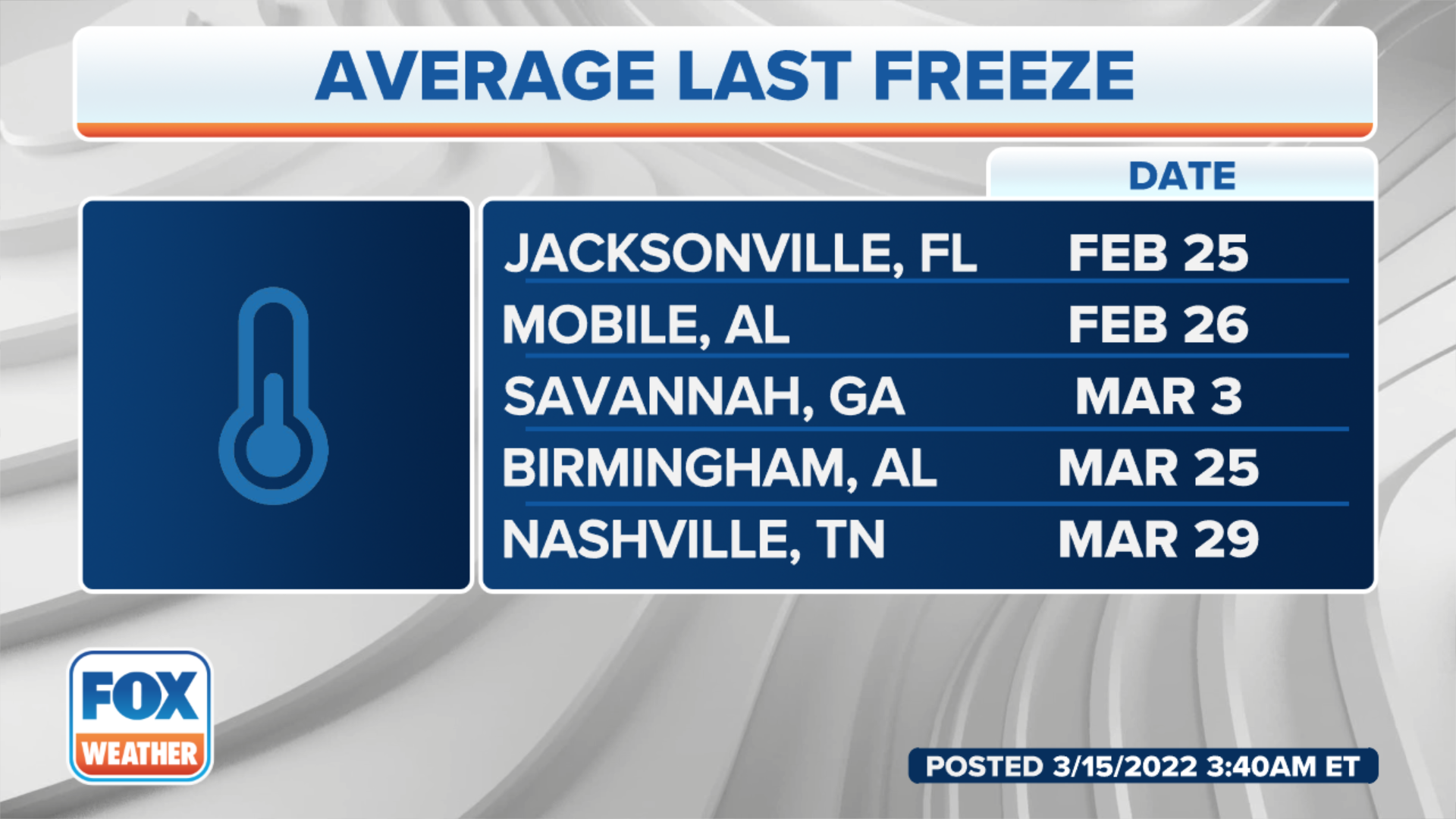 The average last freeze of the season varies by location.
Jacksonville, Florida and Mobile, Alabama, usually see their last freezes at the end of February, while areas to the north usually see the last freeze by mid to late March.