Where's winter? 287 million Americans seeing above average temperatures Thursday
That is about 94% of the entire country's population
Winter is here, but for a vast majority of the nation, it sure may not feel like it.
Over 287 million Americans are expected to see high temperatures at least 5 degrees above average on Thursday, according to calculations by FOX Weather Senior Weather Data Specialist Shane Brown. That is about 94% of the entire country's population.
Of that, a whopping 190 million are expected to see highs 10 degrees above average Thursday, with over 28 million seeing highs 20 degrees above average.
Contrast that with only 240,000 Americans in the Lower 48 who are expecting temperatures at least 5 degrees below average, and no areas in the Lower 48 at 10 degrees below average. (Some areas in Alaska do reach that level.)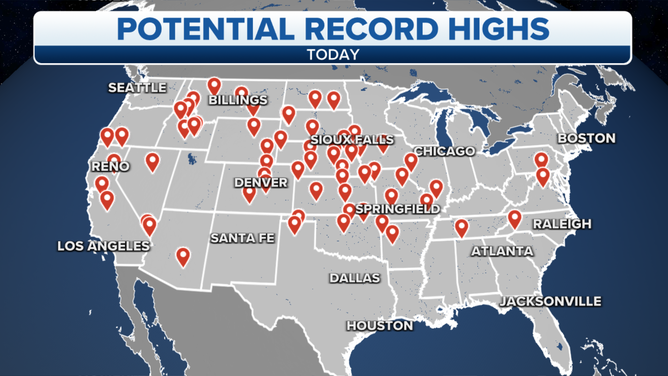 It was already warm on Wednesday, and several all-time record-high temperatures for the month of December were reported in Washington. Perhaps none more impressive than in the north-central town of Omak where they reached a high of 74, breaking their all-time December heat record – by 18 degrees. The old record was 56 set in December 2007. Their average high in December is about 33 degrees.
Yakima broke its old December record of 67 degrees when temperatures reached 72 on Wednesday. Dallesport hit 70 Wednesday, breaking its old December record of 66 that was set in 2015. Ellensburg shattered its old record, too. It hit 66 degrees Wednesday, breaking its old December record of 57 set in 2008.

All-time December record highs were also broken in Idaho, South Dakota, North Dakota and Montana on Wednesday.
But while most of the records being challenged Thursday are located in areas that have experienced warmer temperatures all week, some records in jeopardy are also in the eastern half of the United States.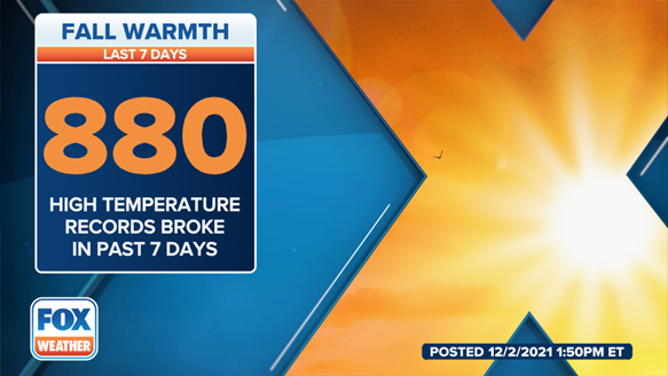 Thursday will be another day of record warmth across the region.
The forecast for Oklahoma City is 78 degrees, which would break the daily record of 77 set in 1975. Another daily record high in jeopardy is Denver. Temperatures there could hit 77, and that, too, would break the record for Dec. 2. That was 74 degrees set in 1885.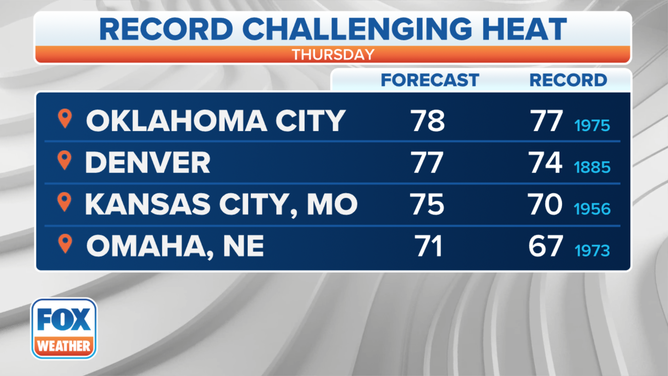 Kansas City, Missouri, and Omaha, Nebraska, are also expected to break daily records today.
History repeating itself
Records dating back to the early 1900s and late 1800s have been broken all week, and looking back at old weather maps shows something interesting.
A National Oceanic and Atmospheric Administration weather map from Dec. 5, 1939, shows a similar setup to what most of the country is experiencing now.
A large high-pressure system was centered over the western half of the United States, and a deep low-pressure system was centered over the Northern Plains and Great Lakes region. And Thursday, just like in 1939, rain was reported in the Boston area.
And many of the records that were broken Wednesday were held since the same two-day period of Dec. 5-6, 1939.