What's that smell? Kansas wildfires send smoky haze to neighboring states
The National Weather Service in Topeka said it is likely from the fires in central Kansas
KANSAS CITY, Mo. – Step outside anywhere in the Kansas City area, and the smell of smoke in the air is evident. But where is it coming from?
The National Weather Service in Topeka, Kansas, said it is likely from the large wildfires in central Kansas. The strong westerly winds are then pushing smoke eastward. 
The black spots on the map below indicate heat on the satellite.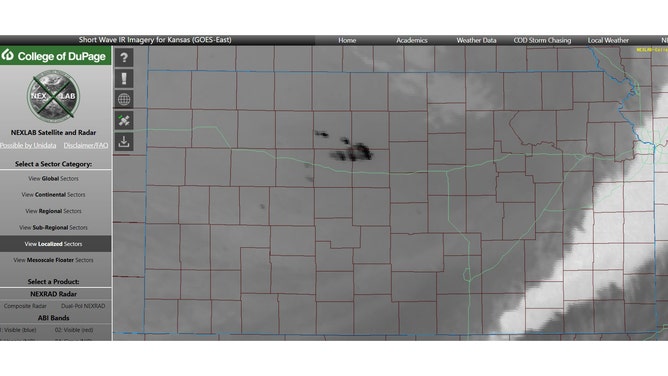 Wildfires across northwest Kansas are producing smoke that is blowing to the northeast, causing smoke and haze in the Omaha, Nebraska, area.
According to the EPA's AirNow, the air quality in the Lincoln, Nebraska, area is unhealthy due to smoke and dust for sensitive groups, especially those with heart and lung disease and asthma. You should shorten the amount of time outdoors.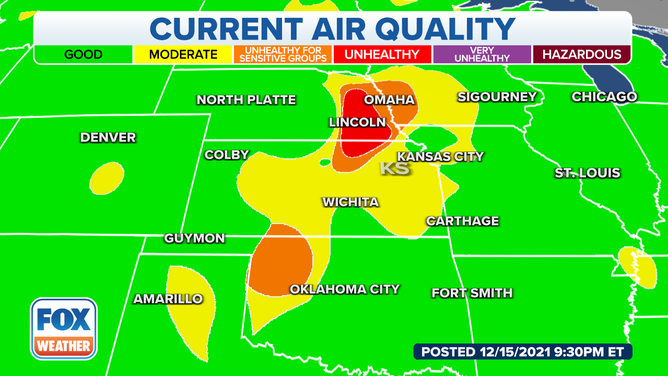 The air quality in Hays, Kansas, was marked hazardous around 6 p.m. Central.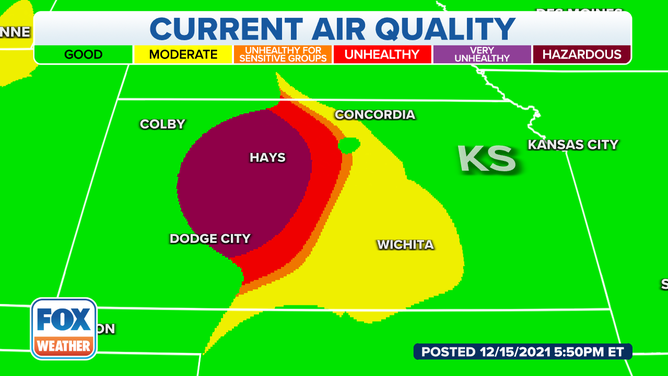 The Air Quality Index runs from 0 to 500. The higher the AQI value, the greater the level of air pollution and the greater the health concern.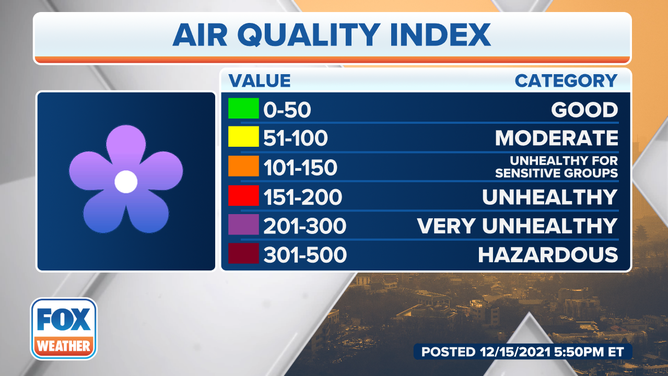 Wednesday's unprecedented wind event and dry conditions have caused NOAA's Storm Prediction Center to issue its first "Extremely Critical Risk" of fire weather in December for parts of the Plains.
The "Extremely Critical Risk" fire weather category has never been issued in December before, according to the NWS. It's the highest risk level that the SPC issues on its scale of fire weather outlooks.
Fire Weather Warnings have been issued across the Southern and Central Plains, meaning a combination of strong winds, low relative humidity and warm temperatures can fuel a fast-growing fire.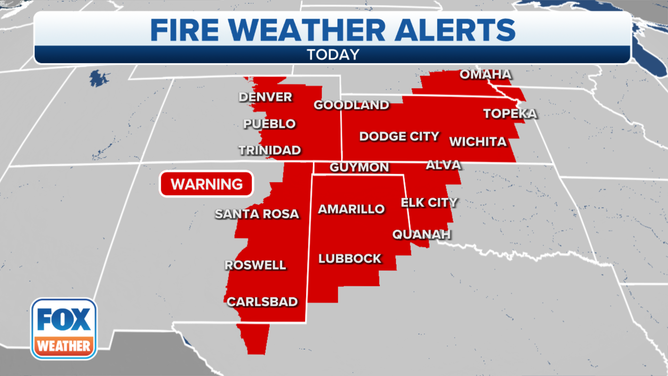 The fire danger comes as record-high temperatures are expected across the Plains and the Great Lakes.