Rain, snow in Plains makes its way east Thanksgiving Day into Black Friday
A cold front will bring rain, then snow to many Americans from Thanksgiving Day into Black Friday
A cold front has moved its way into the central United States bringing an increased threat of rain from Texas to the Midwest on Thanksgiving Day before spreading rain and snow into the Northeast on Black Friday.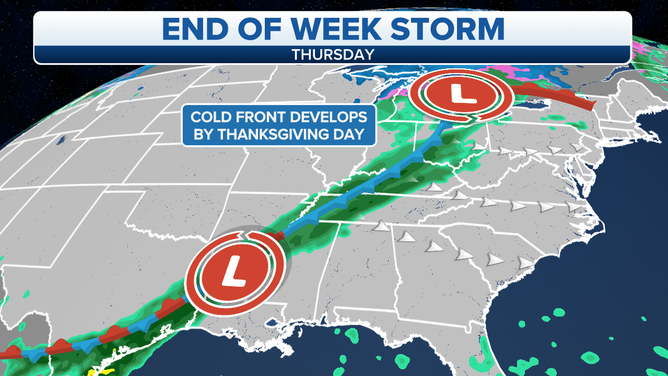 On Thanksgiving Day, the most persistent showers will continue over parts of southern and eastern Texas and the lower Mississippi Valley. Isolated thunderstorms remain possible from the Texas Hill Country and South Texas into the Ark-La-Tex region, but the risk of severe storms is low.
Scattered rain showers will also extend northward along the cold front into portions of the Tennessee and Ohio valleys and the southern Great Lakes.
THANKSGIVING TRAVEL FORECAST: WHERE HOLIDAY TRAVELERS CAN EXPECT RAIN TO TRIGGER FLIGHT DELAYS THIS WEEK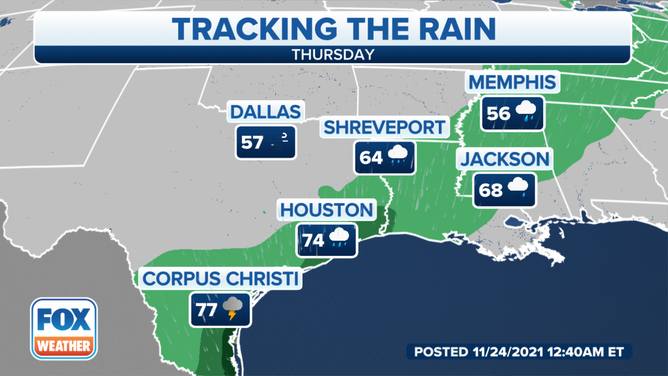 Between 1 and 2 inches of rain is forecast across parts of southern and eastern Texas through Thanksgiving Day, with the potential for locally higher amounts greater than 2 inches in a few areas.
Less than an inch of rain is expected in the lower Mississippi Valley, with less than a half-inch farther north along the cold front as it moves toward the eastern U.S.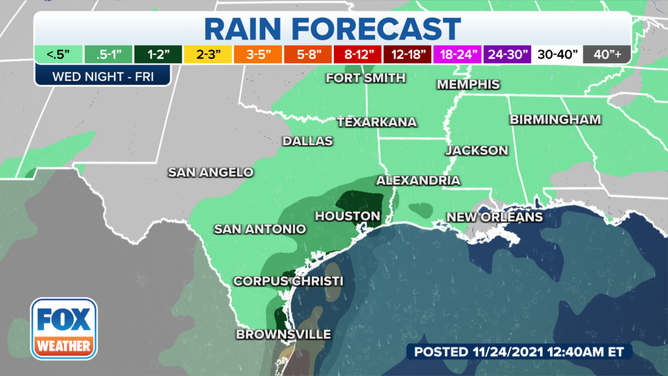 Rain showers will eventually reach the mid-Atlantic and Northeast on Black Friday before the cold front pushes off the East Coast by Friday night.
However, much colder air behind the front will likely lead to the development of wind-whipped snow showers and isolated snow squalls in parts of the interior Northeast and eastern Great Lakes Friday into Saturday.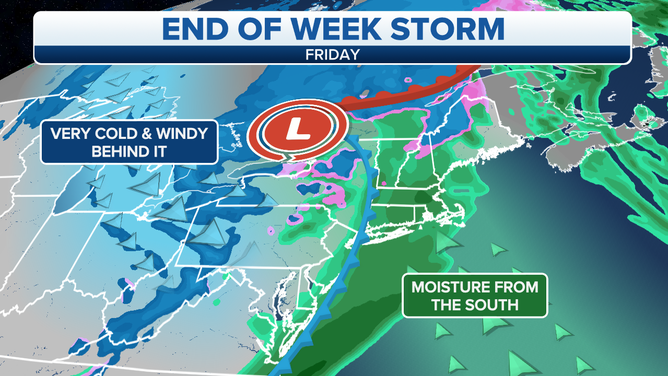 Any accumulating snow will likely be confined to northern New England, upstate New York, western Pennsylvania, northeastern Ohio and the mountains of eastern West Virginia.
The highest snowfall amounts are expected in northern Maine through Saturday, while a few inches could also accumulate downwind of lakes Erie and Ontario in western and central New York from lake-effect snow Friday night into Saturday.