Water from firefighters' hoses turns Philadelphia street into Arctic ice sculpture
There was even a vibrant rainbow near the ground
PHILADELPHIA – A house fire was sparked in North Philadelphia early Tuesday when a car crashed into a utility pole, prompting firefighters to battle the blaze amid frigid temperatures.
FOX 29 reported the incident happened just before 6:30 a.m. Tuesday. The Philadelphia International Airport recorded a temperature of 20 degrees with a wind chill of 9 at the 6 a.m. observation.
Firefighters quickly got the fire under control, but the scenes that followed the blaze were remarkable as the subfreezing temperatures caused residual water from their hoses to turn into sheets of ice.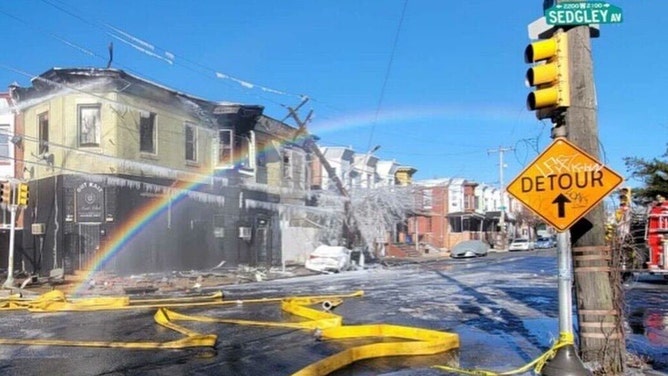 A vibrant rainbow near the ground was also visible due the sunlight reflected and refracted off the lingering water droplets.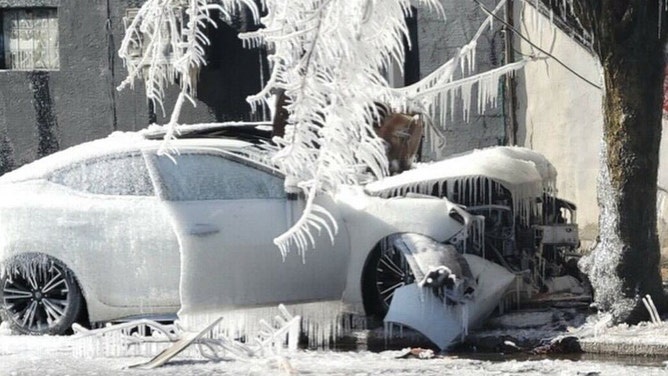 The car involved in the crash was transformed into an ice sculpture, as was a neighboring tree beside the utility pole it had struck earlier that morning.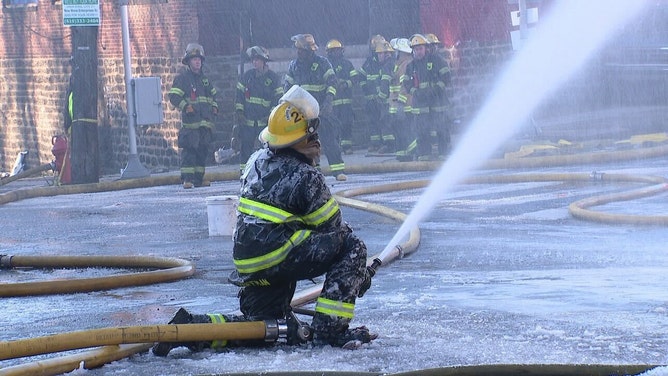 Even the firefighters' uniforms became coated in a layer of ice as they battled the blaze in the bitter cold.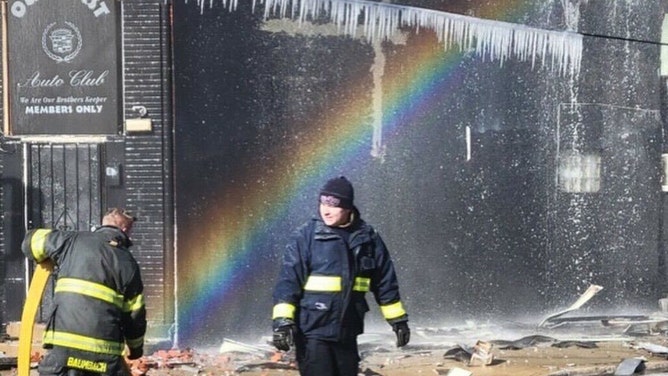 Icicles could also be seen hanging down from the house after the firefighters were able to get the fire under control.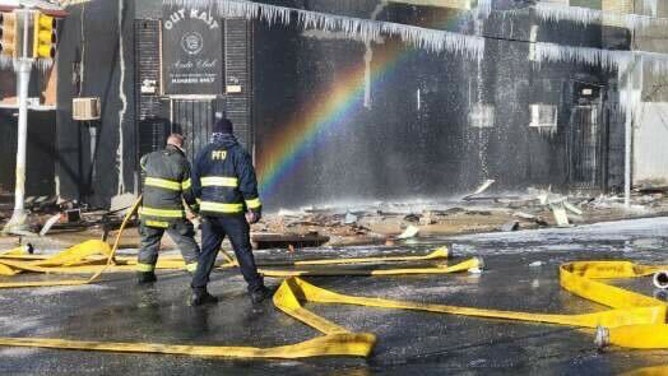 According to FOX 29, no injuries were reported to either the home's occupants or the driver of the striking vehicle.