Watch ice move across Lake Michigan from 22,500 miles away
The latest Great Lakes ice coverage report estimated that 23.5% of the surface of the five lakes was frozen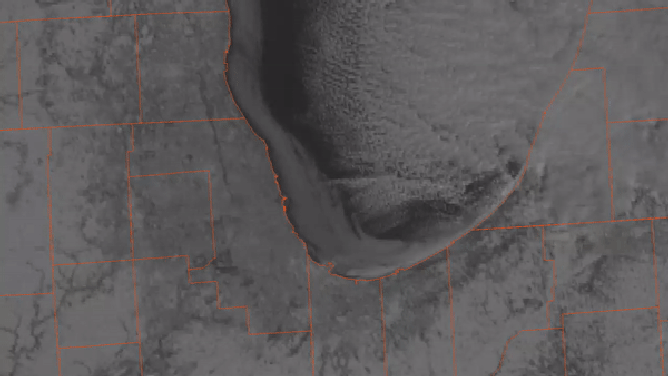 A subtle set of images taken by a space satellite on Wednesday from 22,500 miles above Earth's surface showed the delicate state the Great Lakes' ice coverage is truly in.
Imagery from the National Oceanic and Atmospheric Administration captured a westerly to southwesterly breeze blowing sheets of ice from the western banks of Lake Michigan further away from shore.
The ice appears as a milky white object on the GOES visible satellite loop and stretches along the coastline from northwestern Indiana well into Wisconsin.
The imagery serves as a reminder that the Great Lakes are far from being completely frozen.
As of the latest Great Lakes ice coverage report, 23.5 percent of the five lakes' surfaces had some form of ice.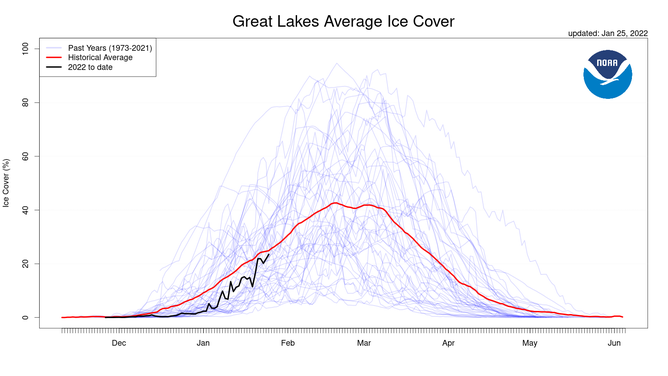 The current tally is running slightly behind what NOAA considers average.

CIRCLING BACK: MAINE'S FAMOUS ICE DISK RETURNS TO PRESUMPSCOT RIVER
If ice forecasts are correct, the agency predicts that the Great Lakes will reach a maximum of ice coverage of 48.7 percent during February.
The forecast is below the average annual maximum coverage of 54.5 percent.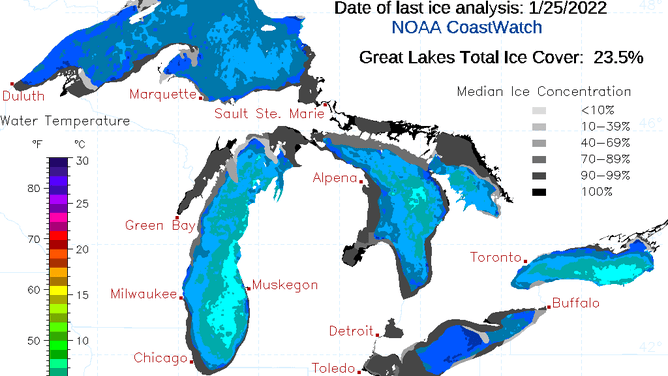 The peak of ice coverage typically happens in mid-February, with a steady decline starting around mid-March.
COAST GUARD WARNS ABOUT THE DEADLY TRUTHS OF WINTER BOATING
According to NOAA records, the last time any of the lakes were completely frozen was back in 1996.
A stretch of several days from January into February saw temperatures well below 0℉ helped both Lakes Erie and Superior reach 100 percent ice coverage.