Circling back: Maine's famous ice disk returns to Presumpscot River
The disk first started forming on the river during the winter of 2019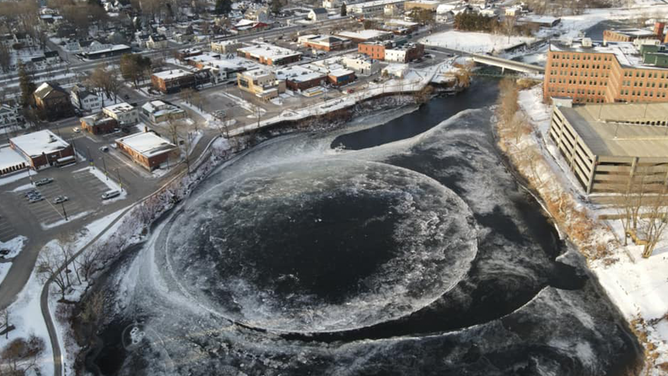 WESTBROOK, Maine - An ice disk that first formed on a Maine river three years ago has started to make its winter debut.
The large spinning piece of ice forms as water rushes over a waterfall and churns up the water about 100 feet downstream. That flowing water creates a whirlpool effect and ice forms at the surface of the water. It then spins and gets larger as more ice forms.
In a Facebook post, the city of Westbrook said the spinning disk began to form on Tuesday.
And while the popular attraction is quite large already, it's still very thin, according to FOX 23 Maine.
Mayor Michael Foley said the disk was frozen in place as of Wednesday, so now onlookers will need to wait and see what happens next.