Washington man dies after car swept away in floodwaters
Delbert Pratt, 72, was trying to move his car to higher ground, deputies say.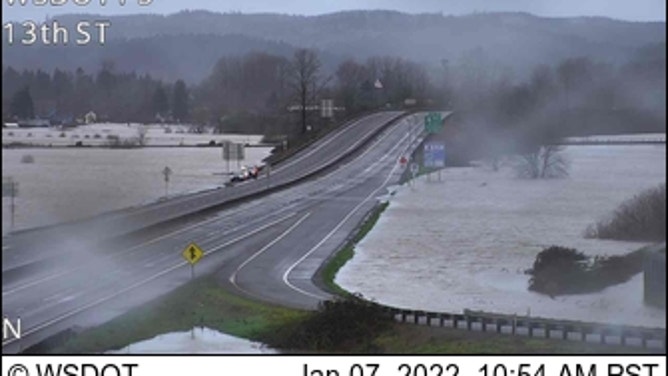 A man was found dead in western Washington after deputies say his car was submerged in floodwaters. 
The Grays Harbor Sheriff's Office found the man's car after floodwaters receded Saturday morning. 
Officials believe that his vehicle was swept off his driveway in Cosmopolis by strong moving floodwaters and quickly became submerged. 
Delbert Pratt, 72, was initially reported as missing on Friday. 
"Pratt went outside from his residence to move their car to higher ground to avoid the floodwaters which were rising rapidly. When he did not return, his wife called 911," deputies said in a Facebook post on Friday.
Deputies say they could not reach his location due to the excessive flooding. 
Pratt's town sits right along the Chehalis River in western Washington. 
On Friday, a powerful atmospheric river dumped record rainfall amounts into southern Washington and northern Oregon, sending rivers to record levels and causing dozens of rescues.


Some areas received around 8 inches of rain, forcing authorities to close some major roadways.