Deadly severe weather outbreak knocks out power to 1 million after hurricane-force winds wreak havoc on East
A man was killed in Alabama after being struck by lightning, officials said. Destructive winds were recorded across the East Coast, leading to more than a million without power.
WASHINGTON - A severe weather outbreak has killed one person and knocked out power to more than 1 million customers across the eastern U.S. on Monday.
Officials say that a 28-year-old man was killed after being struck by lightning from passing storms in Florence, Alabama, on Monday evening. Police say the man was working outside at the Florence Industrial Park when storms hit. 
More than 130 million Americans across the region were at risk of seeing the severe weather outbreak as powerful thunderstorms produced hurricane-force wind gusts, large hail and tornadoes across the region
HOW YOU SHOULD PREPARE FOR A TORNADO
Destructive winds, large hail, flooding seen from severe storms barreling east
Powerful storms erupted across the East Monday evening, bringing destructive winds, flooding and prolific lightning. 

Flooding was reported in West Virginia. A video shared by the Morgantown Fire Department shows quick-moving water covering roads. 
Video taken in Hagerstown, Maryland, on Interstate 70 shows more downpours reducing visibility across the highway. 
In North Carolina, one person was injured after being struck by lightning in the city of Vale. 
Along with the torrential rain and lightning, destructive winds were reported across the East. 
Several people were injured after strong winds downed trees in New York and Maryland.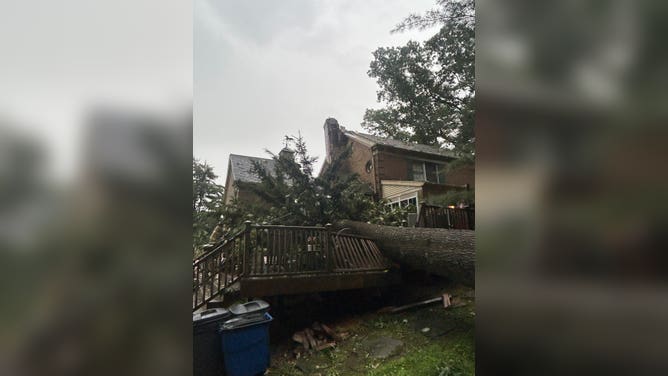 Just west of D.C., forecasters warned of storms packing 80 mph winds. The destructive winds approached the area just before 5:30 p.m. ET. 
At DeKalb-Peachtree Airport in Georgia, winds were tracked at 71 mph as they approached the airport.
Tornado Warnings were also issued as rotating thunderstorms moved through Tennessee and New York.
THIS IS WHAT YOU SHOULD DO IF YOU ARE DRIVING AND THERE IS A TORNADO ON THE GROUND
And to round out all the severe weather threats, baseball-size hail fell in parts of Virginia as storms moved through.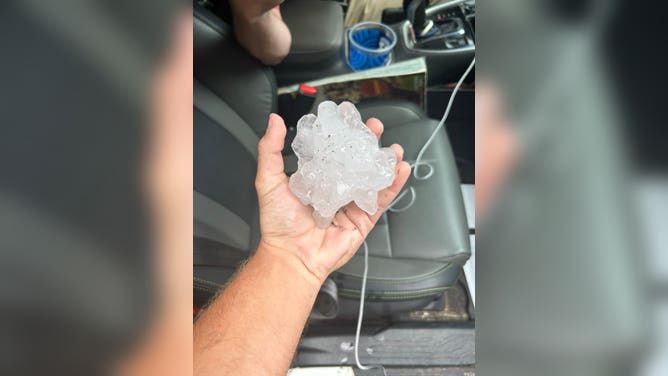 Flight delays, cancellations grow as severe storms move east
As of Monday evening, there were more than 7,500 delays and 1,500 cancellations at airports across the U.S., according to FlightAware.com.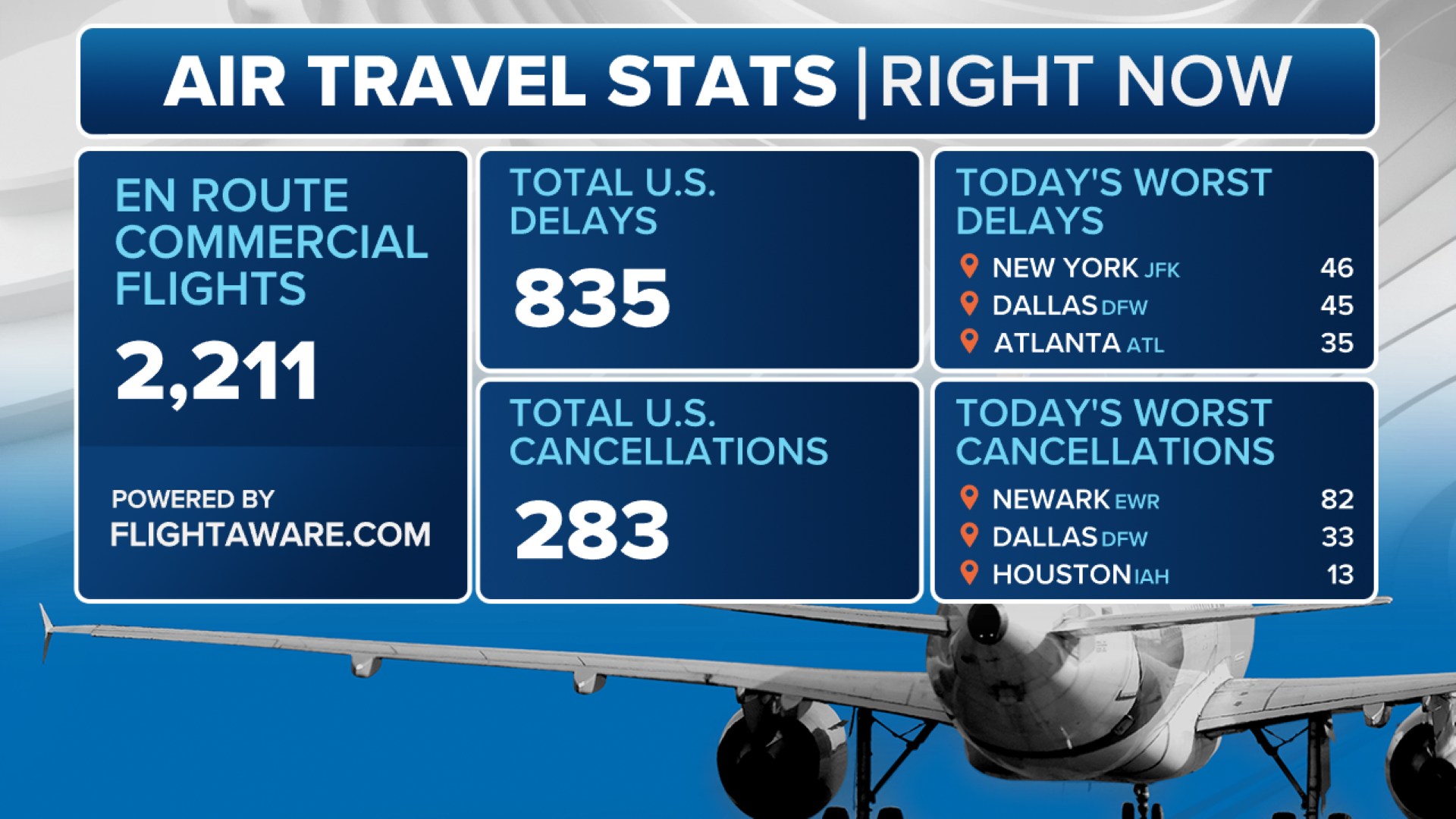 Current airline cancellations and delays across the U.S.
(FOX Weather)
---
Hartsfield-Jackson Atlanta International Airport in Atlanta, Georgia, was the airport that had both the most cancellations and delays as of Monday evening. 
Power outages rising during severe weather
Power outages are popping up across the eastern U.S. on Monday as severe thunderstorms roll through multiple regions.
Powerful winds knocked down trees and powerlines in Tennessee where more than 100,000 were without power Monday afternoon. 
Outages are also rising in Georgia, South Carolina, West Virginia, Virginia and Ohio. 
Power outages across the U.S.
(FOX Weather)
---