Warmth moves into Midwest as temperatures soar into 70s, 80s
The Northeast will get its brief warmup on Thursday when highs will be in the 60s and 70s
The core of the warmth on Wednesday will move into the Midwest, where highs will soar into the upper 60s, 70s and lower 80s.
This will replace the 40s the region experienced on Monday. Temperature departures in some places will be 10 to 25 degrees warmer than average.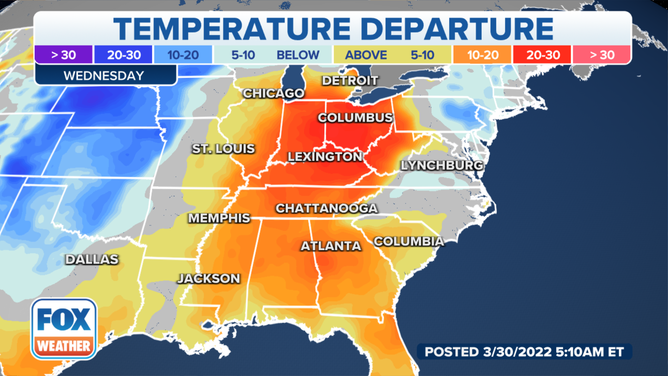 Although a few light rain showers cannot be ruled out Wednesday morning and into the midday hours, those living near Columbus, Ohio, can expect dry conditions.
The main story will be the warm and breezy conditions, along with fire weather concerns, across the Ohio Valley, where high temperatures will climb into the 70s and lower 80s.
Cincinnati, Columbus and Dayton, Ohio, are all expected to stay below their daily records of 83, 82 and 83 degrees, respectively, the National Weather Service said.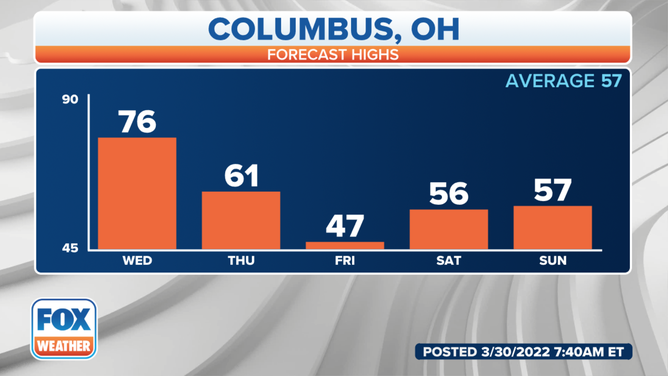 The NWS in Tampa Bay, Florida, said temperatures will continue to heat up across the Sunshine State, with warm conditions expected to hold through the rest of the week. A record-high temperature of 91 degrees was set in Fort Myers, Florida, on Tuesday. It tied the old record set in 2020.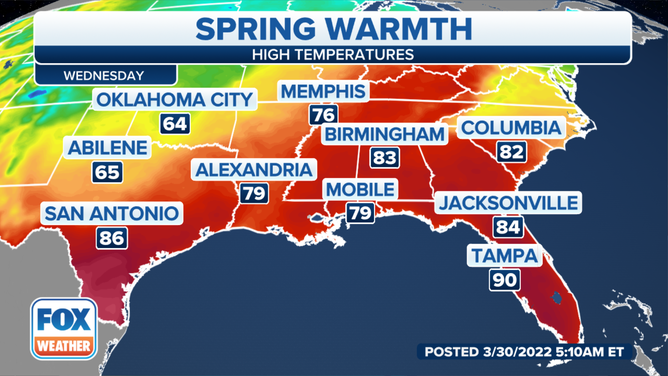 Dry conditions will also continue there through Wednesday except for some patchy dense morning fog. A cold front will bring a risk for severe storms across the northern half of Florida later Thursday.
The Northeast will get its brief warmup on Thursday when highs will be in the 60s and 70s.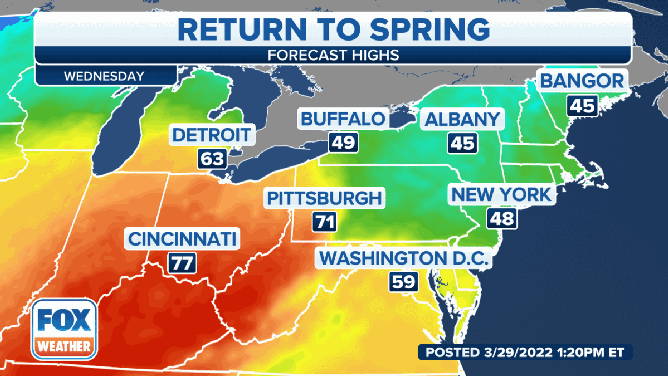 Slightly below-average temperatures will return to the eastern half of the country late week into the weekend.