Tornadoes, damaging wind possible for Upper Midwest Wednesday
Northern Iowa and Minnesota have never seen a tornado during the month of December.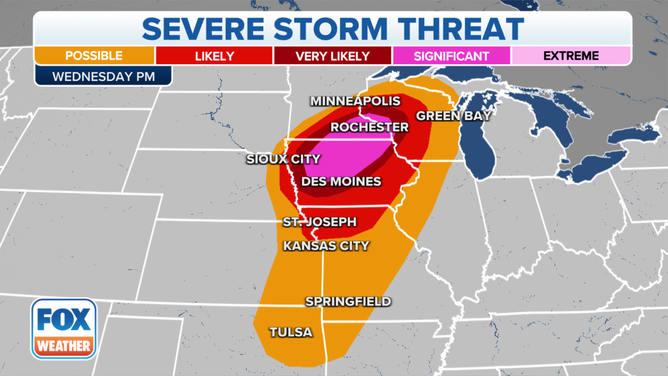 A storm system pushing its way out of the Rockies into the Upper Midwest will produce a chance for tornadoes and damaging winds for areas that rarely see severe thunderstorms during the winter months.
The area with the best chance of seeing a severe storm on Wednesday extends from central Iowa into southern Minnesota.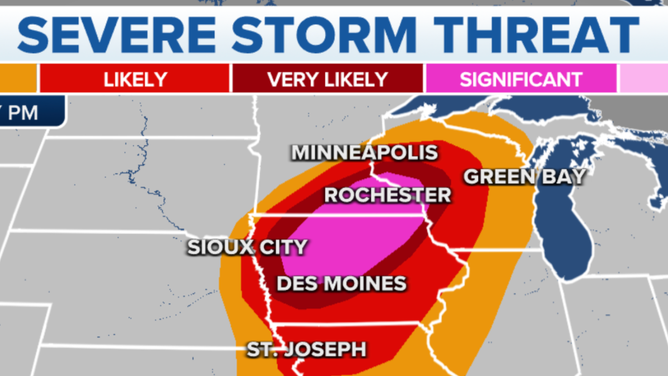 The Storm Prediction Center gave the highest threat areas around a 10% chance of seeing a tornado and a 45% chance of seeing damaging winds.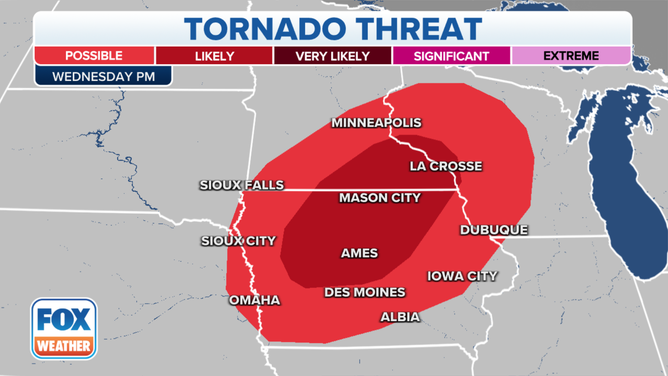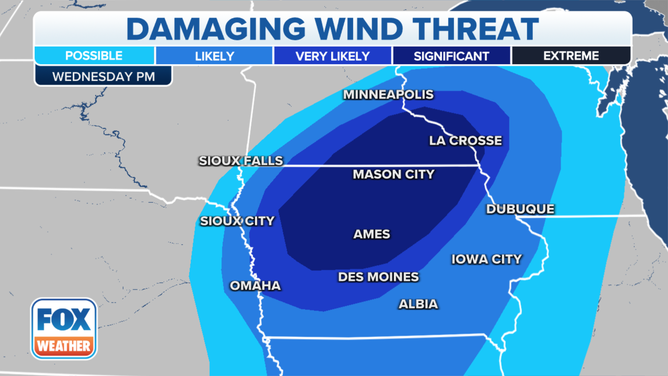 Forecast models show a line of storms that could develop during the afternoon in the eastern Plains and quickly make their way through the Upper Midwest during the evening hours.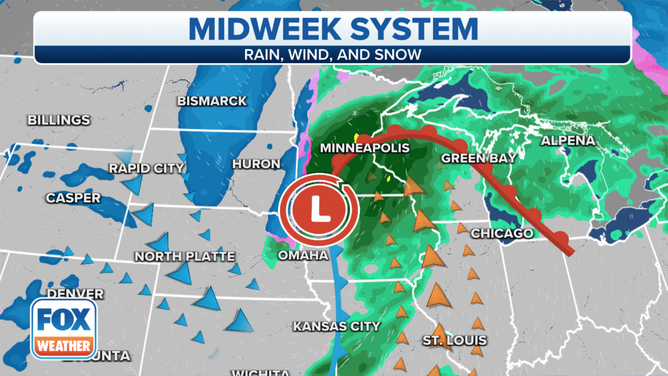 The combination of a rapidly developing storm system, record highs and an influx of southerly moisture, are just a few of the ingredients that will kick off the rare winter event.
Meteorologists say the fact that the storm system has the potential to produce either damaging winds or a tornado in an area that rarely sees severe weather during the winter is a reason to pay attention.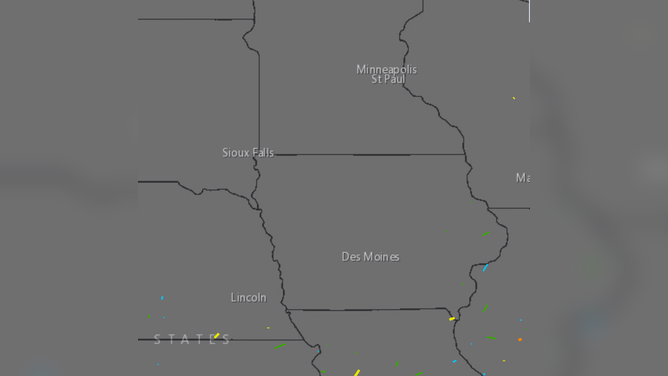 In recent history, there has never been a reported tornado during December in Wednesday's threat zone.
BY THE NUMBERS: HEARTLAND TORNADO OUTBREAK
The area is well outside the climatologically favored area where severe weather is typically found.

During mid-December, tornadoes typically are found along the Gulf Coast, which meteorologists say is usually due to the clash of air masses and the plentiful moisture that tends to hang around the region.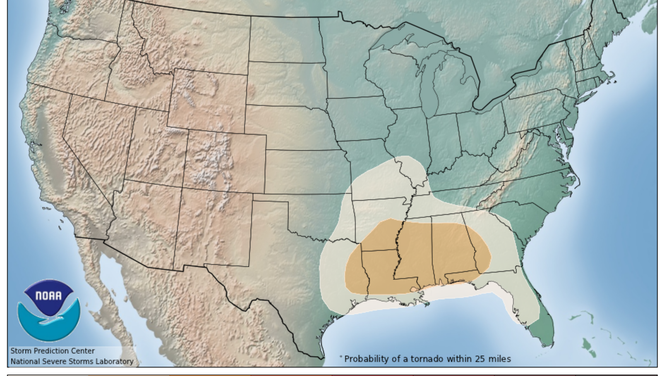 Download the free FOX Weather app and track Wednesday's storms on the 3D Radar.