Tracking the Tropics: Two areas of interest in the Atlantic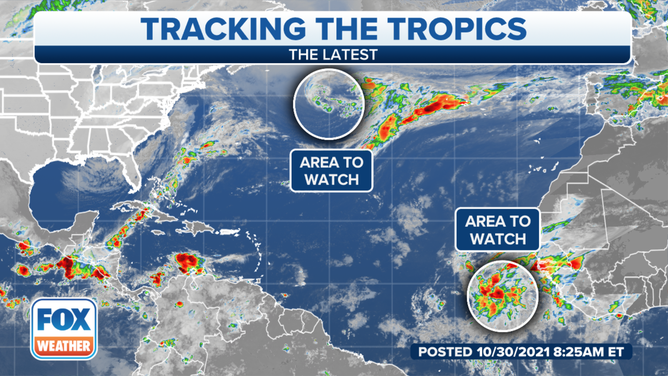 The National Hurricane Center is watching Subtropical Storm Wanda in the North Atlantic and a disturbance off the coast of Africa.
 
Subtropical Storm Wanda has winds of around 50 mph and is expected to meander in the North Atlantic for several days.

Wanda is forecast to strengthen slightly but will not threaten land.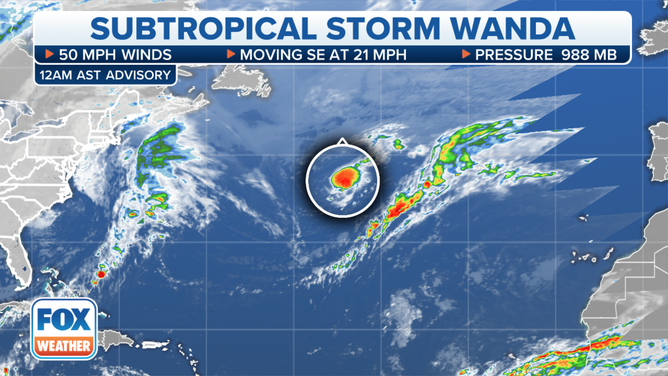 The other area that the NHC is watching is located in the eastern Atlantic, several hundred miles south of the Cabo Verde Islands. As of Saturday afternoon, it has a 30% chance of development.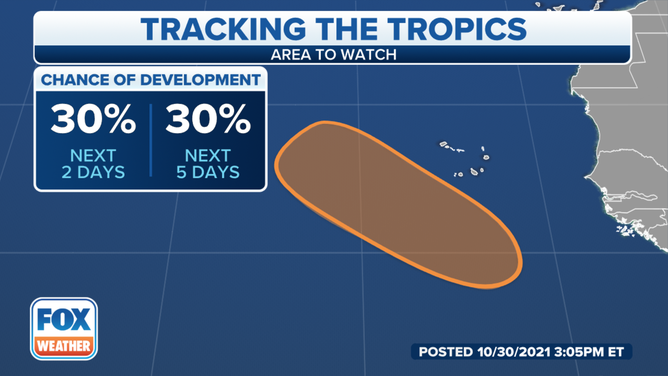 The NHC explains that the broad area of low pressure is showing signs of organization, and environmental conditions could support some development of this system during the next couple of days while it generally moves northwestward at 10 to 15 mph.
While it is still far out, upper-level winds look to hinder any further development next week.