Tropical Storm Nicholas only the second 'N' storm to ever affect Texas
Only one other 'N' storm has affected Texas since 1851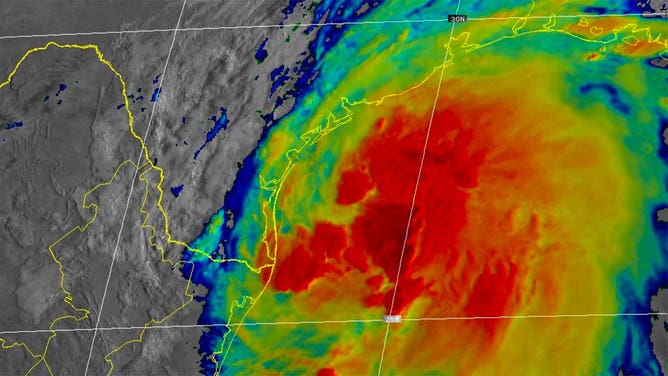 Tropical Storm Nicholas is expected to make landfall along the Texas Gulf coast late Monday, bringing the threat of significant flash flooding to parts of the state.
While a tropical cyclone affecting Texas is certainly not uncommon, it is rare for the storm to start with the letter "N."
According to NOAA's Historical Hurricane Tracks database, 192 tropical cyclones – including tropical depressions, tropical storms and hurricanes – have either moved through or passed within 60 nautical miles of the Lone Star State in records dating to 1851.
TROPICAL STORM NICHOLAS TO BRING FLASH FLOODING TO PARTS OF TEXAS
Of those 192 storms, only one had a name that started with "N": Naomi in September 1968.
Naomi developed in the Eastern Pacific Ocean and peaked as a Category 1 hurricane before moving across northern Mexico, where it weakened to a tropical storm and eventually a tropical depression as it neared the Texas border.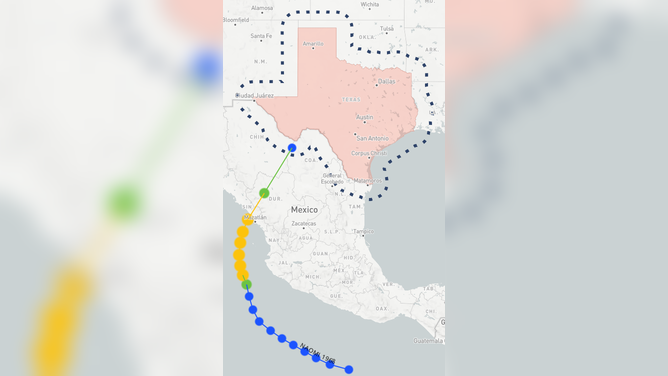 The storm lost its tropical characteristics before crossing into Texas, but the remnants of Naomi teamed up with a frontal system and led to prolonged rains over the state.
Corpus Christi was particularly hard hit, as more than 8 inches of rain was reported from the combination of Naomi's remnants and the frontal system.
Since Naomi came from the Eastern Pacific, that means Nicholas will be the first Atlantic "N" storm to affect Texas.
The biggest threat from Nicholas, by far, is flash flooding.
The National Hurricane Center is warning of widespread rainfall totals of up to 10 inches across parts of southeastern Texas, especially in the Houston area. Some places could receive as much as 15 inches of rain.