Hurricane Franklin churns dangerous surf along Eastern Seaboard
Life-threatening surf and rip currents are occurring along the East Coast of the U.S., according to the NHC.
Hurricane Franklin has weakened into a Category 1 hurricane Thursday as it churns far off the East Coast. But it is still unleashing life-threatening surf and rip currents along the Eastern Seaboard that will last for the next day or two.
The storm also brought gusty winds to Bermuda as it swirled by, triggering Tropical Storm Warnings, but they have since been dropped as the storm pulls farther away.
Franklin's maximum sustained winds are 90 mph with higher gusts, the NHC said. Franklin's winds once peaked at 150 mph Monday reaching strong Category 4 status.  Steady weakening is forecast to continue through the end of the week, with Franklin expected to transition to a strong extratropical cyclone by late Friday.
The FOX Forecast Center says the Southeast and mid-Atlantic are seeing life-threatening surf and rip currents. The danger could stay through the Labor Day weekend, but the forecast remains that the storm will not land in the U.S.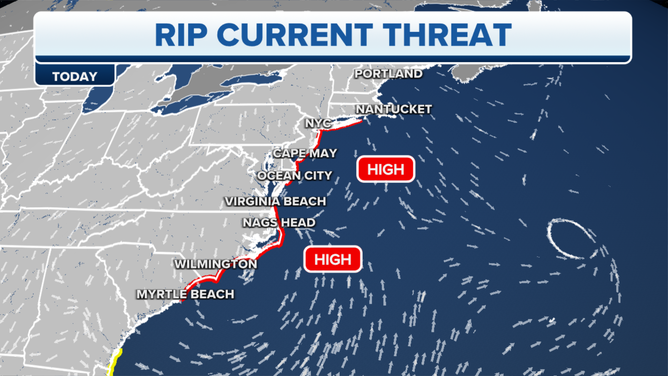 The Hurricane Hunters, part of the Air Force Reserve unit known as the 53rd Weather Reconnaissance Squadron, have made several flights into Franklin to take measurements, including into the storm's eye over the weekend.
HURRICANE FRANKLIN AMONG SEVERAL SYSTEMS BEING TRACKED IN ACTIVE ATLANTIC
Where is Hurricane Franklin now?
Hurricane Franklin is located about 370 miles northeast of Bermuda.
The storm is moving to the east-northeast at 14 mph with maximum sustained winds of 90 mph with higher gusts, according to the NHC. This general motion should continue through Friday followed by a turn to the northeast on Saturday.
There are no coastal watches or warnings in effect.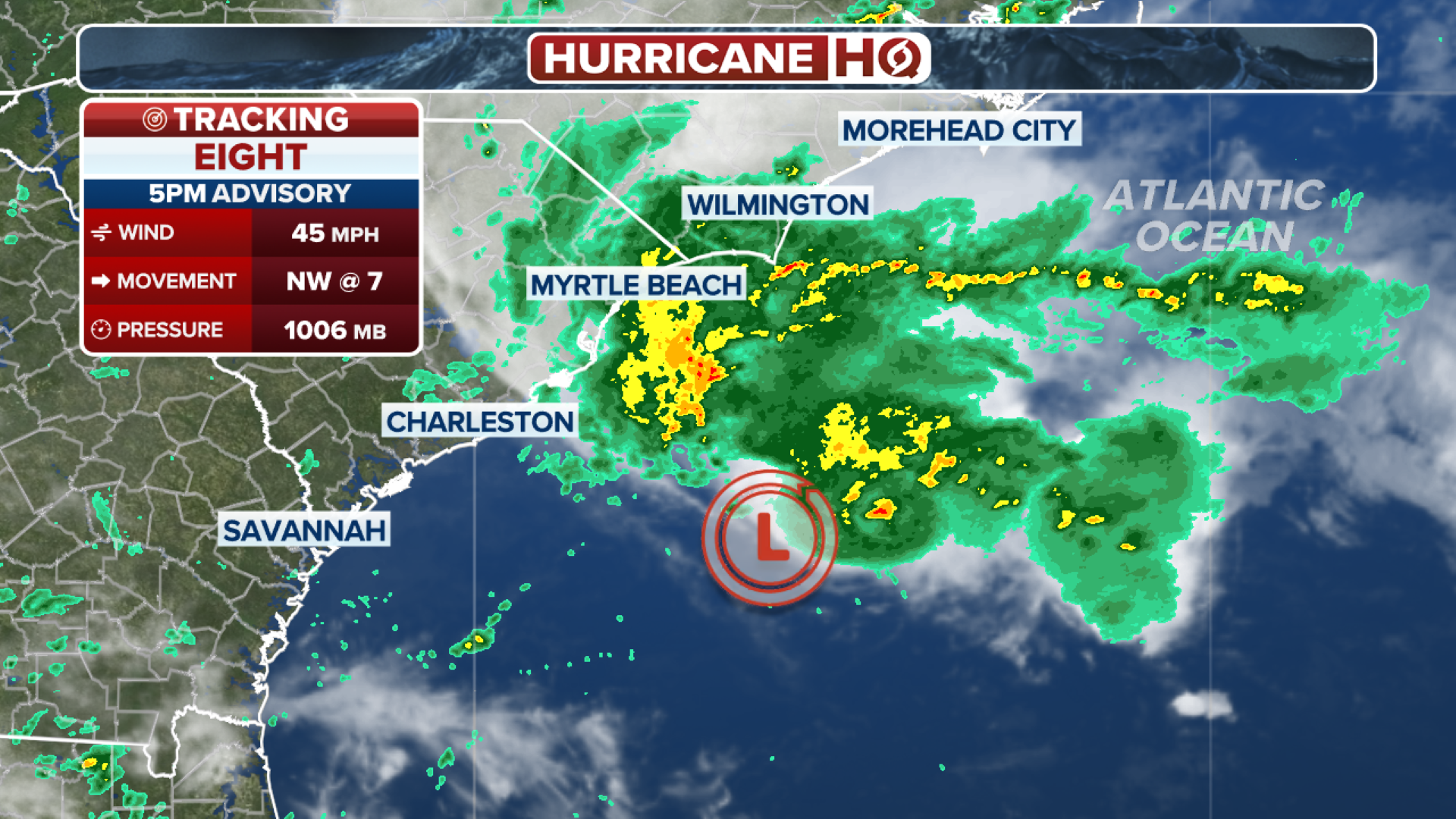 Hurricane Franklin stats.
(FOX Weather)
---
Where is Hurricane Franklin headed?
On the forecast track, the center of Franklin is expected to continue moving away from Bermuda into Friday. It is not forecast to make landfall in the U.S.
Franklin made its closest approach to the island on Wednesday. The NHC said that Bermuda experienced tropical storm-force winds as Franklin passed to the north. 
On the forecast track, the cyclone is expected to continue into the cooler waters of the North Atlantic early next week and eventually become post-tropical.  
GUIDE FOR 2023 ATLANTIC HURRICANE SEASON
Franklin's forecast track.
(FOX Weather)
---
Will the US be affected by Franklin?
While Hurricane Franklin won't hit the U.S. mainland, big swells will impact the Eastern Seaboard and will likely linger through Labor Day weekend, the FOX Forecast Center said. In addition, dangerous rip currents are forecast for beaches up and down the East Coast this week.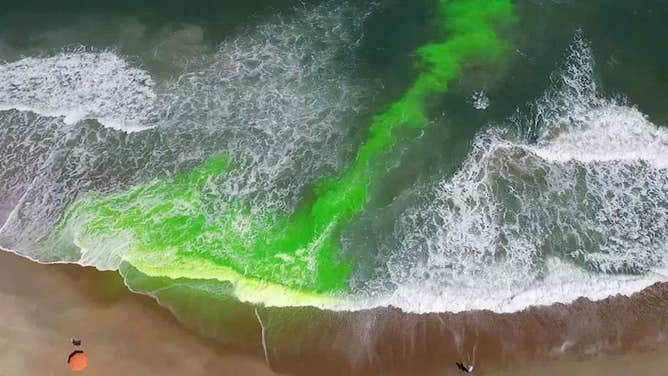 Swells and life-threatening surf began to affect Bermuda and the southeast U.S. on Monday. Those impacts are forecast to spread north along the U.S. coast and Atlantic Canada over the next few days. 
NEAR-AVERAGE 2023 ATLANTIC HURRICANE SEASON EXPECTED WITH UP TO 17 NAMED STORMS, NOAA SAYS