Thousands evacuate as wildfire races toward Lake Tahoe town
Residents of El Dorado County are issued a mandatory evacuation order.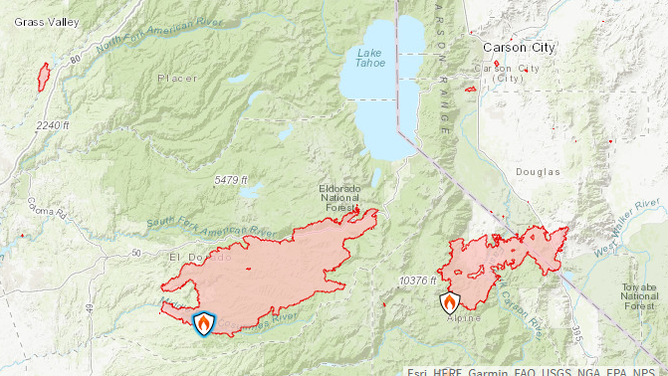 On Monday at 11 a.m. Pacific time, the California Department of Forestry and Fire Protection issued an immediate and mandatory Caldor Fire Evacuation Order for El Dorado County.

El Dorado County, which hugs the south and southwest shores of Lake Tahoe, has been battling the Caldor Fire for 16 days. According to Cal Fire, the wildfire has burned through 177,260 acres as of Monday at 11:45 a.m. Pacific time.

Evacuation and shelters 

This evacuation order is a lawful order to leave now, according to Cal Fire.

Cal Fire recommends El Dorado county residents to evacuate eastbound on Highway 50 toward Nevada. El Dorado County sits right at the "bend" between California and Nevada.

However, soon after the evacuation order was issued, traffic has built up on Highway 50. 
Those seeking shelter are advised to go to one of two evacuation shelters:  
Truckee Veterans Hall; 10214 High Street; Truckee, CA 96161
Douglas County Community Center; 1329 Waterloo Lane; Gardnerville, NV 89410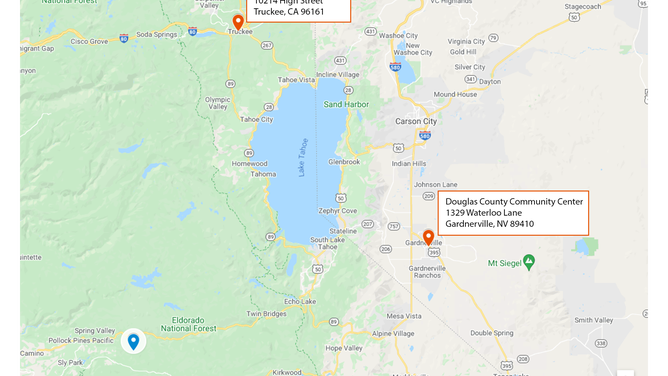 Fire Weather Warnings

Weather conditions remain quite dangerous for wildfires in the Lake Tahoe area. 

Fire Weather Warnings are in effect into Wednesday night across parts of northeastern California and western Nevada as a combination of strong winds and low humidity threaten to help spread the massive Caldor fire allow explosive development to any new wildfires.

Forecasters expect dry southwest winds gusting up to 35-40 mph with some gusts as high as 50 mph along the ridgetops. 

In addition, the relative humidity will drop to as low as 5-15% in the afternoons and evenings. The humidity was already down to 14% in South Lake Tahoe early Monday afternoon.

Air quality was expected to remain unhealthy to very unhealthy in the Lake Tahoe region due to continued outpouring of wildfire smoke.