Temperatures to reach below zero in some spots of Central Plains
In the Northern Plains, the arctic air will move in on Wednesday and linger through the end of the week
Behind a fast-moving clipper system in the Midwest, an arctic high-pressure system will drop out of Canada and into the Central Plains, bringing with it frigid temperatures toward the end of the week.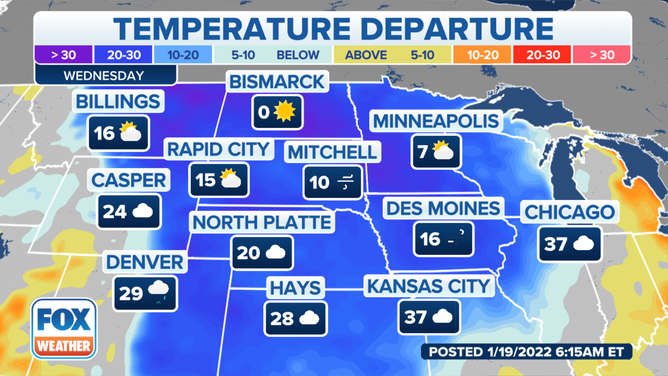 In advance of the cold, the Plains will see highs 10 to 20 degrees above average. Highs will be in the 70s and 80s across Texas on Wednesday.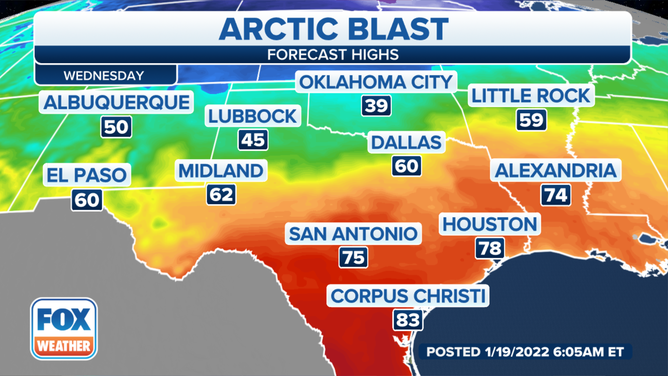 By Thursday, those temperatures will be replaced by highs in the 20s and 30s, and lows will be in the teens as wind chills dip into the single digits.
In the Northern Plains, the arctic air will move in on Wednesday and linger through the end of the week. Highs will be in the teens to below zero, with widespread below-zero low temperatures.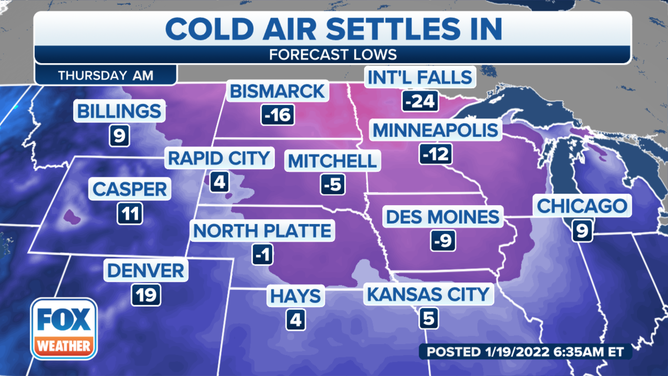 The cold air spreads east and south late week, with below-average temperatures reaching the Southeast and Florida by Friday, setting the stage for a winter storm.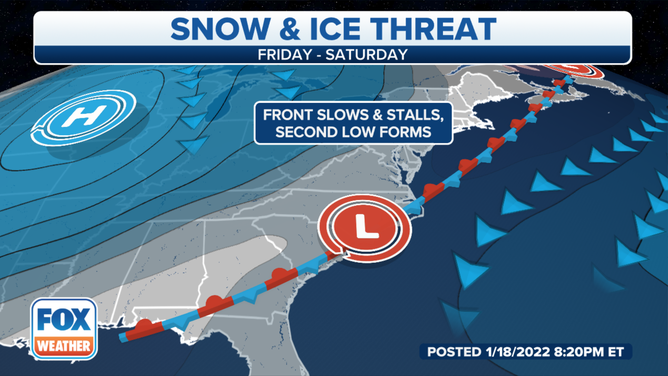 The tail end of the cold front responsible for the much colder temperatures will stall out from Colorado to Montana on Friday.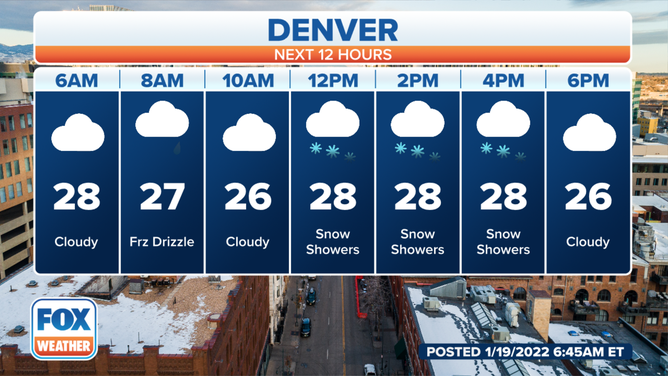 Freezing drizzle for the morning commute could make some roads and many bridges icy on Wednesday across northeastern Colorado, including the Denver metro area.