Temperature see-saw continues from spring to winter through midweek
Spring and summerlike temperatures across the east early week while record cold moves into Plains
Sunday was the warmest day of the year, so far, for some across the eastern half of the U.S. The mid-Atlantic states and Carolinas hold on to some of that warmth Monday, while the thermometer teeter-totters again for the Great Lakes and Ohio Valley into midweek.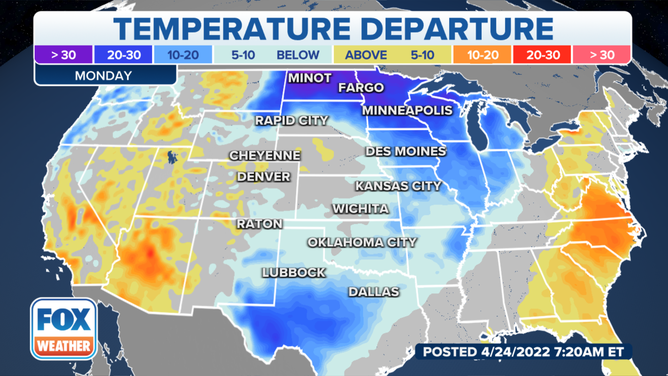 Tulips, crocuses and daffodils must be so confused at they covered in record setting snowfall in Binghamton, New York less than a week ago then Sunday is 76 degrees and sunny. Hopefully the high temperature, usually seen in late June will melt some snow before the next cold snap hits. 
'TREES EVERYWHERE': THOUSANDS IN NEW YORK STILL WITHOUT POWER AFTER HEAVY SNOW FROM NOR' EASTER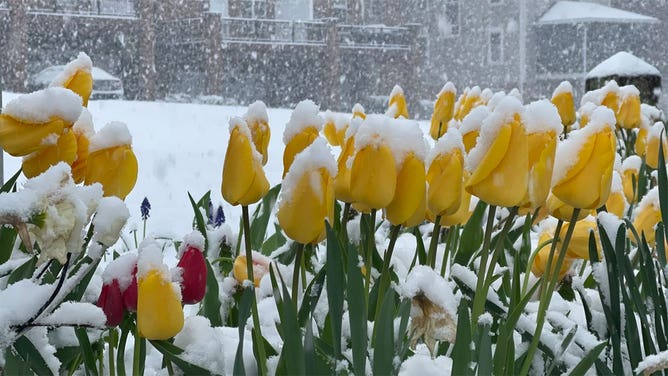 The high drops down to the mid-40s for midweek with a chance for snow showers. Nearby Syracuse residents will have to dig out the heavy jackets again too.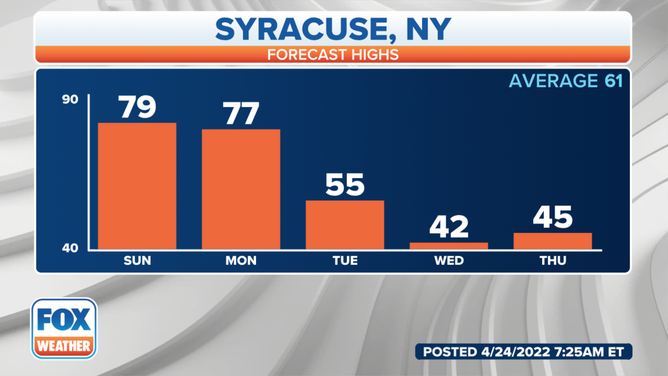 On Sunday Richmond, Virginia and Pittsburgh, Pennsylvania felt more July than April. Washington, D.C. and Hagerstown, Maryland felt more like June.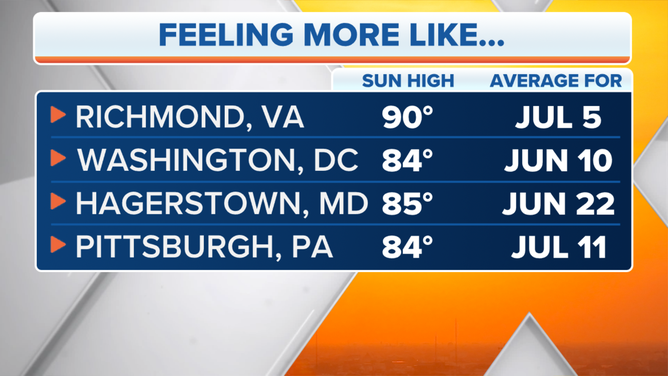 Southern states hang on to the warmth for a few more days.

The low side of the see-saw plunges the Dakotas  and the Great lakes into overnight freezing. A cold front sweeps across by Monday and takes cities from temperatures in the 80s and 90s last week to highs in the 40s and 50s.
Watch for record lows early Tuesday from Nebraska to Minnesota.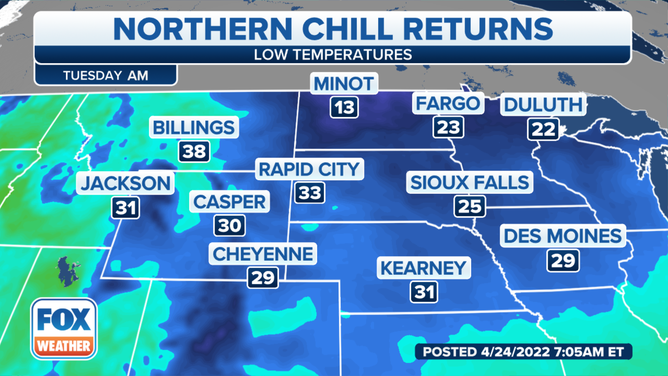 Much of North Dakota, Minnesota then stretching through the mid-Mississippi and Ohio valleys will be 10-30 cooler than average Tuesday.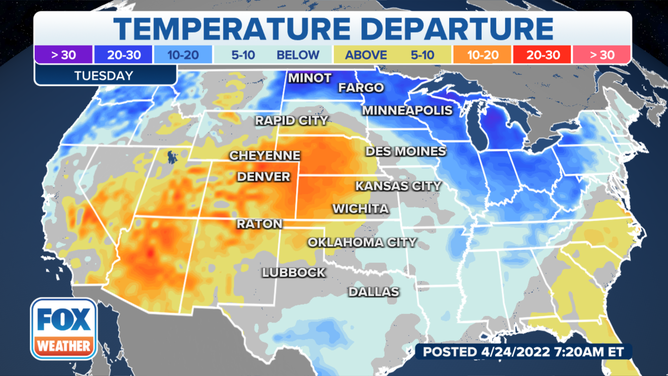 Potentially record cold moves across the Great Lakes Wednesday morning.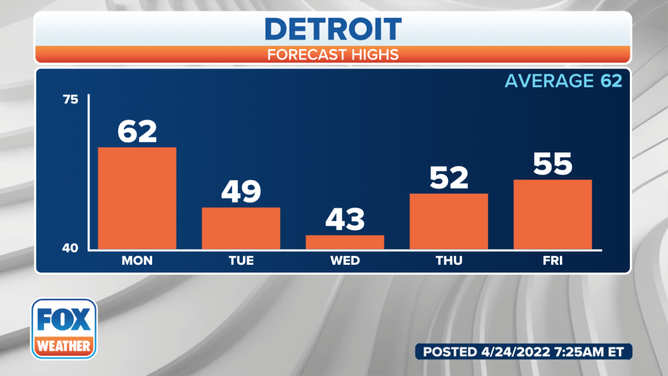 Get the most up-to-date forecast for where you live from the app, FOXWeather.com or watch FOX Weather on TV.