Strong winds continue to challenge fire containment in New Mexico
New Mexico wildfires have burned nearly 100,000 acres combined
Several wildfires are burning in New Mexico, threatening homes and forcing evacuations.
Wind gusts of more than 60 mph drove flames from the Calf Canyon Fire towards neighborhoods causing evacuations of dozens in Northern New Mexico of homes on Friday.
The Calf Canyon Fire is located on the Santa Fe National Forest about 20 miles northwest of Las Vegas.
As of Saturday morning, the fire had burned nearly 30,000 acres.
About 45 miles to its north, the Cooks Peak fire is burning.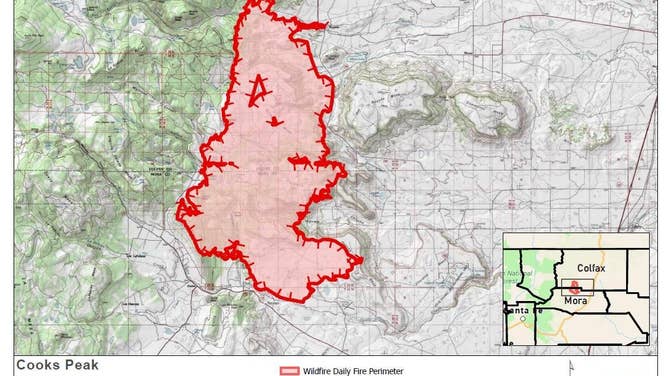 An infrared flight measured the acreage burned to about 49,000 acres.
Mora and Colfax Counties were given evacuation orders and officials to several other counties to be ready to evacuate Saturday.
Strong winds continue to challenge the fire containment.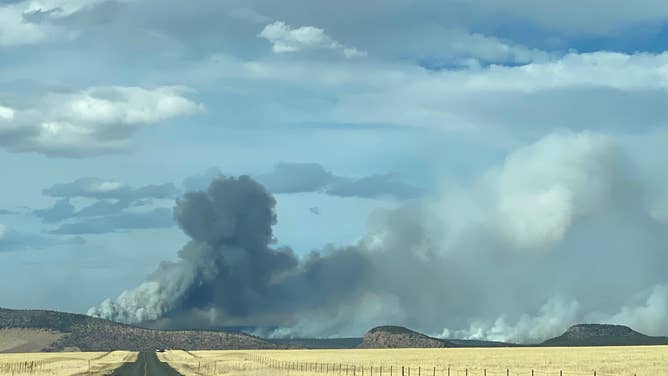 A wind shift is expected on Saturday, so firefighters will continue to be challenged by active fire moving in multiple directions.
Several other fires are burning in New Mexico with 0% percent containment.
Authorities opened nearby shelters for evacuees of the Cooks Peak and Calf Canyon Fires.
The fire threat level is expected to remain elevated for parts of the Southwest and the Plains into the Summer.