Stormy pattern returning to Pacific Northwest
California and Oregon will see the heaviest rain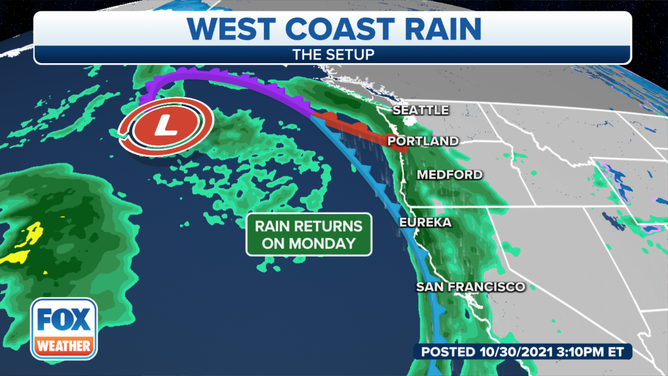 A stormy pattern will return to the West Coast, with two systems on tap during the next week.
Rain from the first system will arrive Monday for areas in Northern California to Washington. 
Meteorologists expect overall rainfall totals to be light compared to copious rains produced during the atmospheric river events.
Anywhere from a half-inch to an inch of rain is expected, with mountainous regions receiving between one and three inches.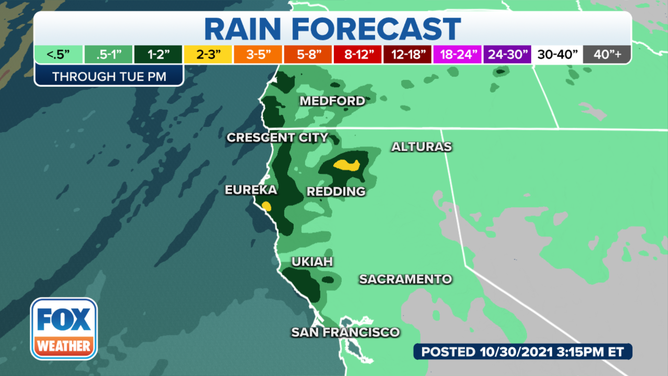 So far, National Weather Service meteorologists have not issued any Flash Flood Watches but are monitoring areas between Medford, Oregon, to San Francisco for the heaviest rainfall.
The NWS is also not expecting widespread snows ahead of the cold front. Snow levels remain high, above 8,000 feet, so wintery precipitation will be limited to the higher elevations.
The system will quickly move through the region, and forecasters expect rain to taper off by Tuesday evening.
A second system is expected to approach the coast on Wednesday, producing more beneficial rains and snows for the Pacific Northwest.
Drought lingers despite rains
Despite recent rains, many areas of the West remain in a drought, including the entire State of California.
The state is experiencing a multi-year drought that started in early 2020 and shows no signs of letting up.
The U.S. Drought Monitor reports 83 percent of California is currently experiencing extreme drought levels.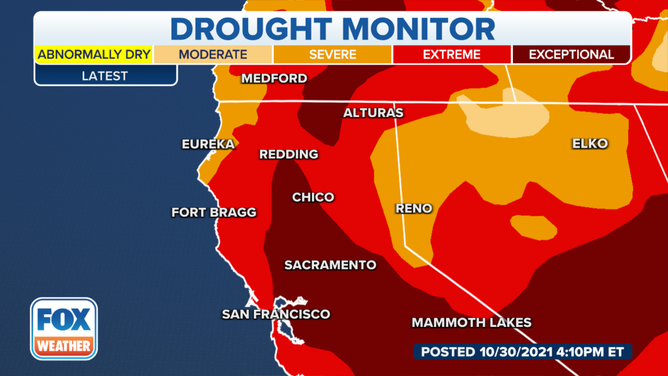 According to NWS data, the last time large parts of The Golden State finished a year with above average rainfall was in 2019.
WARMER-THAN-AVERAGE WINTER PREDICTED FOR MOST OF US
While the winter months could provide some relief, meteorologists expect the double-dip La Niña will likely help infuse warmer, drier weather into much of the state.