Storm brings beneficial rain, mountain snow this weekend to drought-stricken West
A robust upper-level low slammed into the West Coast Thursday night and is tracking into the northern High Plains to open the weekend
Badly needed rain and mountain snow will continue to work across the West through the first half of the weekend.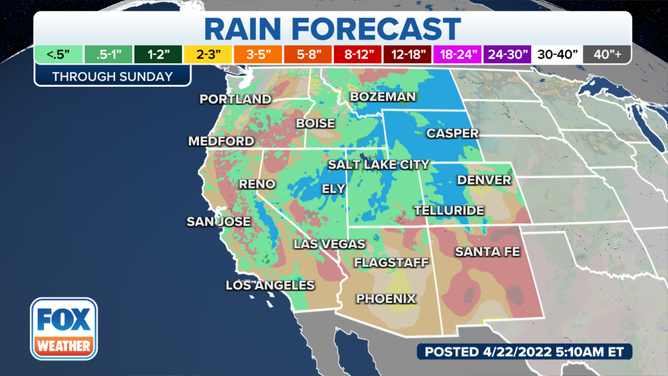 A robust upper-level low slammed into the West Coast Thursday night and is tracking into the northern High Plains to open the weekend.
The National Weather Service in Elko, Nevada, said the showers look to continue on for the Silver State as the frontal system continues its eastward exit.
Snow is falling across eastern Nevada early Friday morning, with chances of thunderstorms seen across central Nevada by the afternoon. By late Friday afternoon, showers will give way to gusty winds in northeastern Elko County that should continue overnight.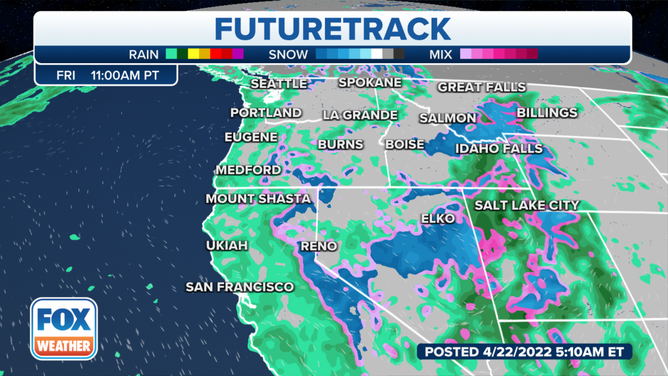 The snow will spread throughout the Intermountain West on Friday with as much as 1 to 2 feet of snowfall across the higher elevations.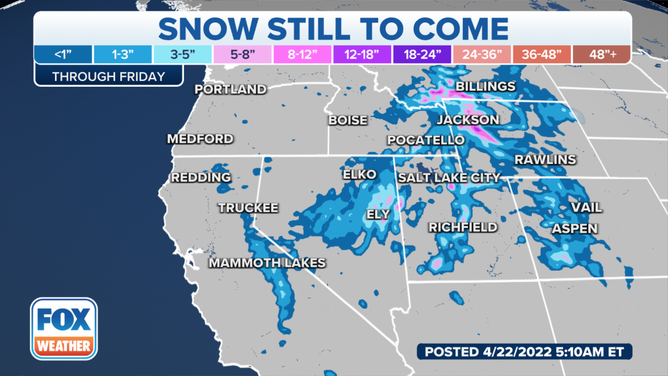 Winter weather alerts have been posted through Friday for portions of northeastern California and northeastern Nevada, as well as parts of the Wasatch Range in Utah.
The beneficial rain and mountain snow are badly needed as 90% of the West remains locked in drought conditions.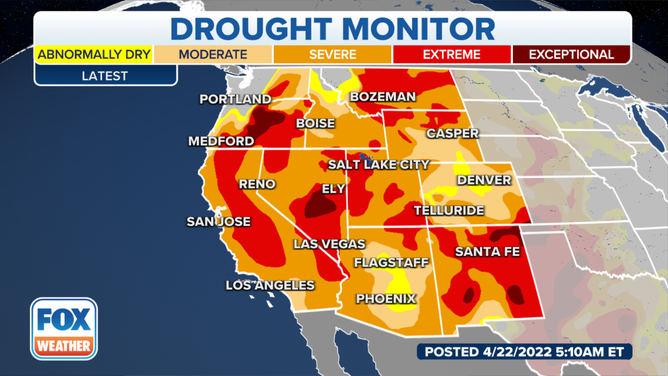 HOW TO WATCH FOX WEATHER ON TV
Be sure to download the FOX Weather app for the latest forecast and weather alerts for your exact location, plus our channel's 24/7 livestream – now featuring a new, all-star lineup with live programming weekdays from 6 a.m. to 10 p.m. Eastern time.