Southwest simmers while warmth bakes Northeast as heat wave expands Friday
There won't be as many areas at risk of breaking record-high temperatures on Friday, but the heat has not subsided. It simply shifted into other areas of the US.
An expansive early-season heat wave will continue to impact a large portion of the country through the weekend.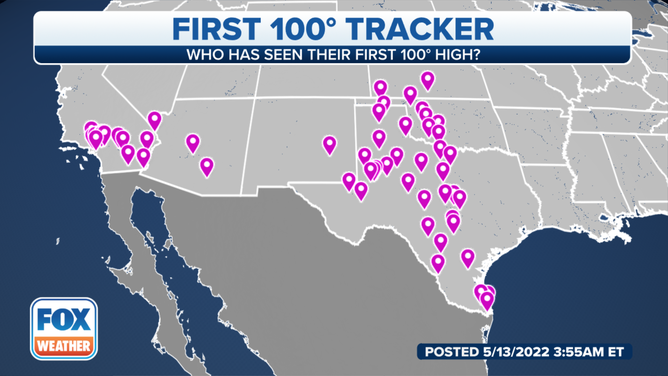 While there won't be as many areas at risk of breaking record-high temperatures on Friday compared to earlier in the week, the heat has not subsided but simply shifted into other areas of the U.S.
HOW TO WATCH FOX WEATHER ON TV
Areas around the Great Lakes and interior Northeast will again see temperatures in the 80s, but as a low-pressure system loses steam farther south, temperatures will get warmer in areas along the East Coast as well.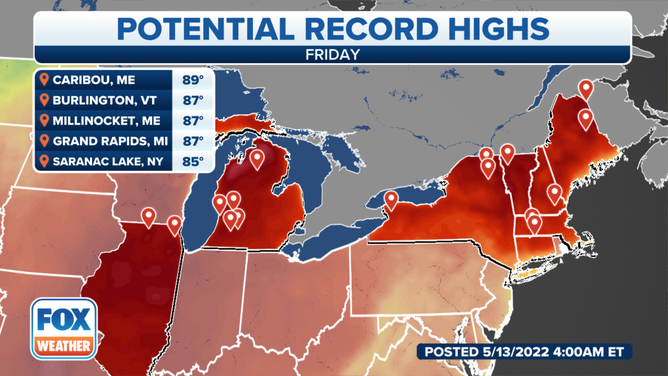 Record highs will be primarily focused in Michigan and interior New England Friday afternoon. However, there are still some in jeopardy in places like Arizona and across Texas and parts of western Arkansas.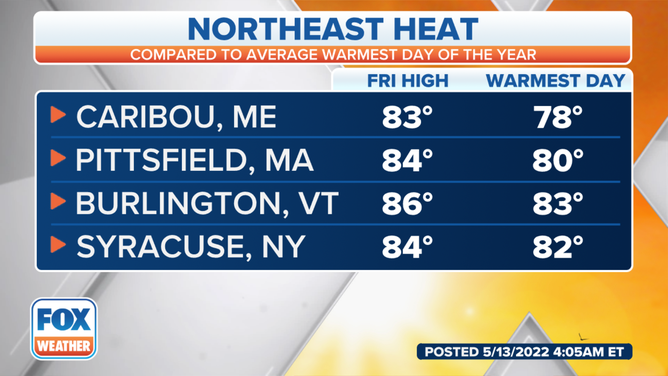 This weekend, the heat will shift south back to the Southern Plains and Southwest, with more record highs likely. And as more heat builds into the Northeast, additional records could fall there too.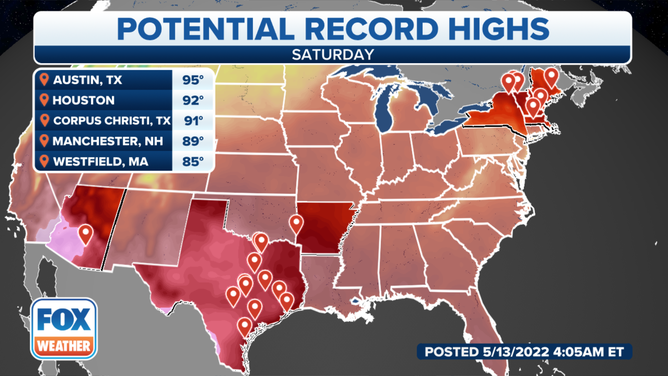 Not as many areas in the South or the central U.S. will get to 90 degrees on Saturday, but Texas will continue to be the nation's hotspot. 
HOW TO TELL THE DIFFERENCE BETWEEN HEAT EXHAUSTION AND HEATSTROKE
Largely dry conditions and partly to mostly sunny skies will dominate the next five days of weather across Texas. Temperatures ranging from the mid-80s to around 100 degrees will lead to summerlike conditions from the end of the weekend through the middle of next week.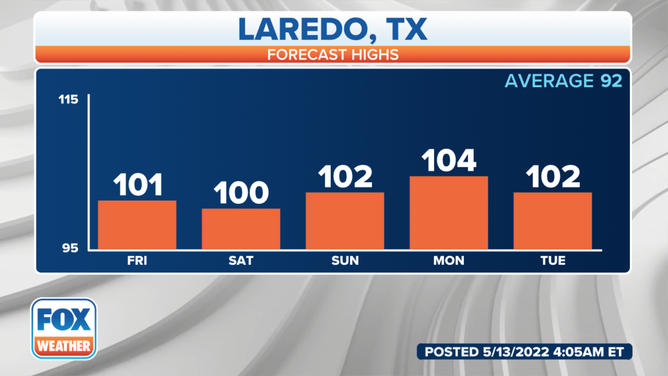 More widespread temperatures into the 80s will be experienced from the Plains to the Midwest and the Mississippi and Ohio valleys.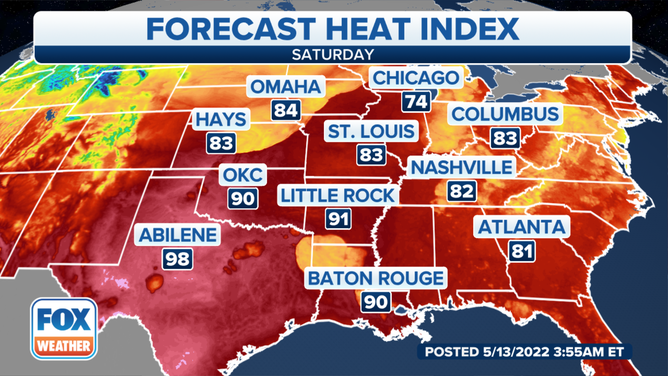 Get ready, New England. Saturday is expected to be wicked warm across the region, as well as much of the interior Northeast.
CLICK HERE TO GET THE FOX WEATHER UPDATE PODCAST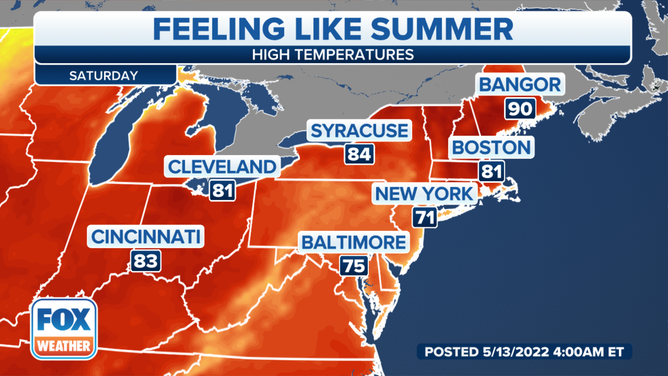 Temperatures in Bangor, Maine, are expected to skyrocket to around 90 degrees, with warm temperatures to the south into Boston, Providence, Rhode Island, and Hartford, Connecticut, where temperatures could top 80 degrees.
Be sure to download the FOX Weather app for the latest forecast and weather alerts for your exact location, plus the 24/7 livestream of America's Weather Team.