Southern, Central Plains see elevated risk for wildfires Monday
Above-average temperatures expected across much of US this week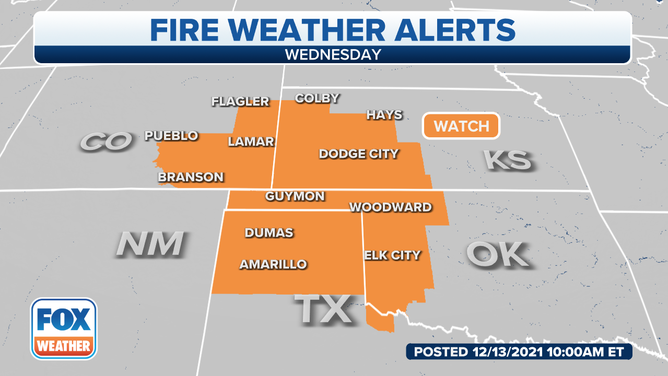 Dry conditions and some gusty winds have led to an elevated risk for wildfires in the Southern and Central Plains on Monday.
The National Weather Service says a front will approach the area later this afternoon, which will be the time for peak heating across the region.
When the front moves into the area, winds of about 15-20 mph are expected over places seeing the driest conditions, which would allow for wildfires to quickly spread if any were to begin.
As more above-average temperatures settle in the area Tuesday, that risk for wildfires is expected to grow. Parts of far northern Texas and western Oklahoma are expected to have fire conditions described as critical by the NWS.