Shots of cold air this week to remind Lower 48 that winter isn't finished yet
Temperatures could be as much as 30 degrees below average in some places
A couple of shots of cold air this week will remind most of the Lower 48 that winter hasn't ended just yet.
Last week, much of the central and eastern U.S. enjoyed unseasonably warm, springlike temperatures. Some places still got to enjoy that kind of weather earlier this week.
But the first of two pockets of cold air from Canada made their way across the Rockies and Plains on Monday and will settle into parts of the Southeast on Tuesday.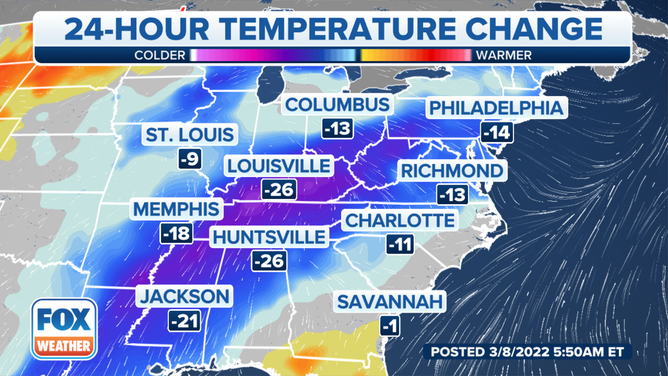 Temperatures will rebound across much of the South on Wednesday as the second shot of cold air moves into the northern Rockies and Northern Plains.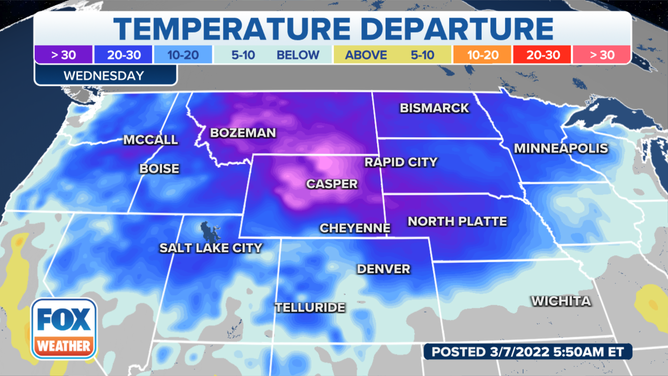 The second batch of cold will make its way southward through the rest of the week and be in Texas and the Southeast by this weekend.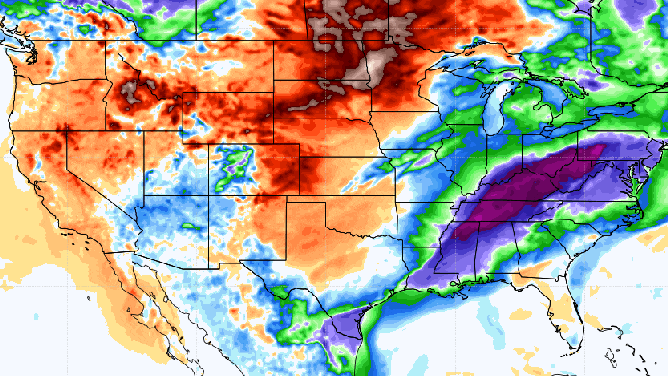 How cold?
Here's a look at the forecast lows and highs through Wednesday.