Severe weather threat for the South on Wednesday
An additional threat for severe weather looks possible on New Year's Day.

The threat of severe weather returns to the South this week.
Widespread showers and storms are expected from the Midwest to the Southeast Tuesday through Thursday, but severe weather chances increase on Wednesday.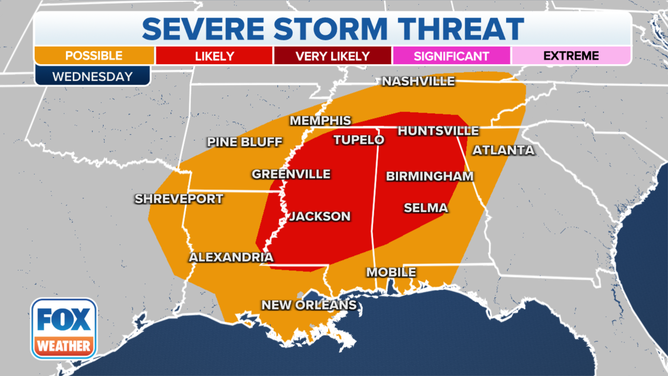 On Wednesday afternoon, severe weather is becoming more likely across portions of Mississippi and Alabama. 

Ongoing showers and thunderstorms from northeast Texas will move eastward into the Lower Mississippi Valley and the Southeast Wednesday afternoon.

Unstable air, high humidity, and upper-level winds will further enhance the threat for severe weather with the ongoing showers and increase the likelihood of additional storm development.
With the forecast still being several days out, there are some uncertainties on the strength and timing of storms. Gaging the strength of the low-pressure system as it moves closer will determine a lot of the severe possibilities, including the tornado threat, going into Wednesday's forecast.
At this time, flash flooding and strong winds look to be the biggest threat.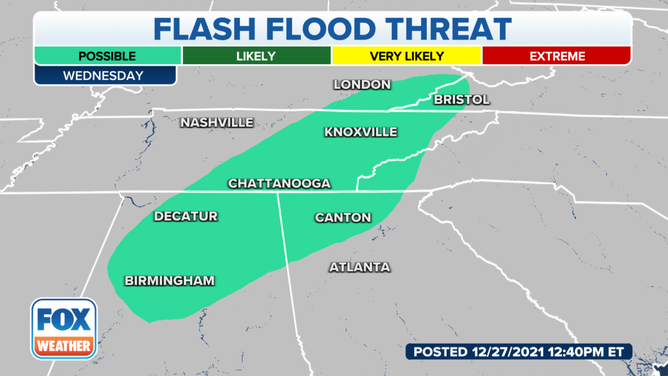 Later in the week, the same area has the potential for severe storms on New Year's Day.
Another strong low-pressure system looks to track toward the Mississippi Valley, providing severe chances Saturday afternoon.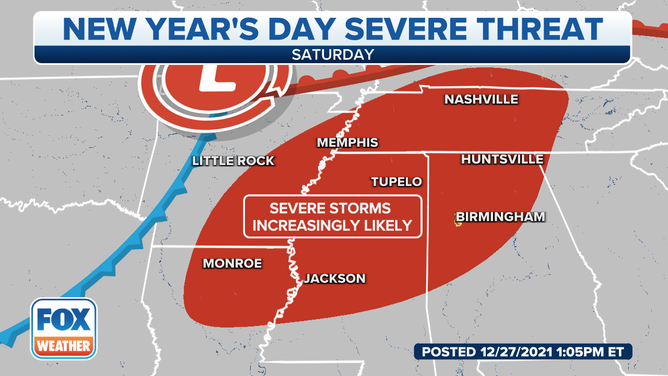 Make sure to download the FOX Weather app to keep updated on these severe weather events.