Severe weather possible in Oklahoma, Texas this weekend
Forecasters also tracking severe weather threat for Southern Plains on Tuesday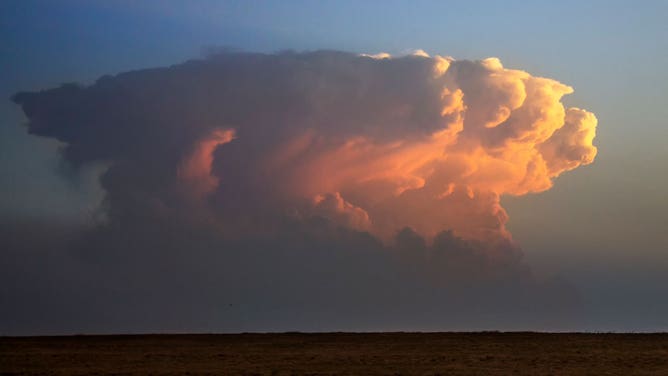 Forecasters are keeping a close eye on the forecast for parts of the Southern Plains as severe weather is possible this weekend and early next week.
According to the Storm Prediction Center, parts of Oklahoma and Texas could see severe thunderstorms develop on Sunday and again on Tuesday.
The forecast is still coming into focus for both events, but here's what you should know right now.
Sunday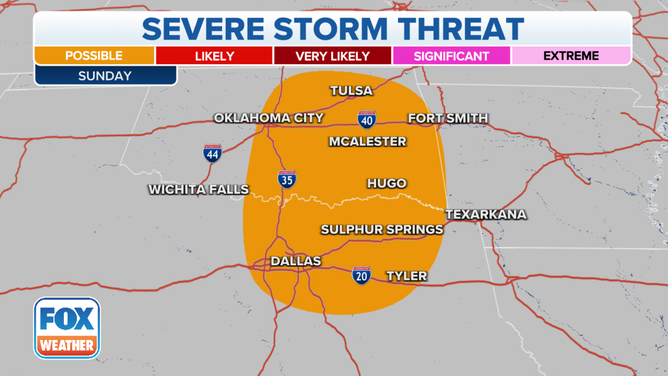 According to the SPC, the first chance of nasty storms comes Sunday across eastern Oklahoma and northeastern Texas.
Government meteorologists said moisture at the surface could combine with an upper-level low-pressure system and strong winds to produce supercell thunderstorms. Depending on how the storms develop, they could produce hail, damaging winds and tornadoes.
Tuesday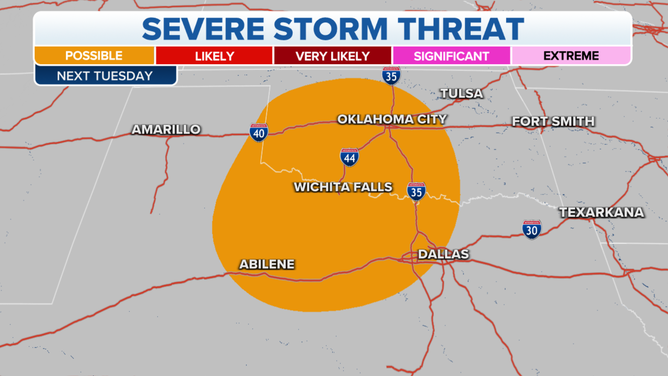 The second threat for the Southern Plains comes Tuesday, according to the SPC.
A storm system in the Rockies is expected to pair with a trough of low pressure moving through the Southwest to produce severe weather in southwestern Oklahoma and north-central Texas, government meteorologists said.
According to the SPC, these storms could also be of the supercell variety and produce hail, damaging winds and tornadoes.