Extreme fire dangers for the Southwest Monday
Unseasonably warm temperatures, low humidity and gusty winds keep fire danger high
Active fire weather days will continue into the start of the workweek across the Southwest and into the southern High Plains.
An extreme fire risk for parts of New Mexico on Monday. Areas of Texas, Oklahoma, Colorado and Arizona are under critical fire risk.
A heat wave, low humidity and gusty winds continue to increase fire dangers.
"Significant wildfire-spread concerns are expected across portions of the Southern High Plains," forecasters at the Storm Prediction Center said.  
Red Flag Warnings have been posted for a large section of the southwestern United States through Monday evening.
Several fires continue to burn in the region with increased fire weather.
One of the worst Hermits Peak & Calf Canyon Fire, located in northern New Mexico, continues to grow. By Sunday evening, the fire had scorched more than 176,000 acres with 43% containment. More than 1,500 fire personnel are working to extinguish that blaze.
Emergency Management ordered more evacuations on Mother's Day.
Forecasters have outlined Monday and several days into the workweek for increased fire weather conditions.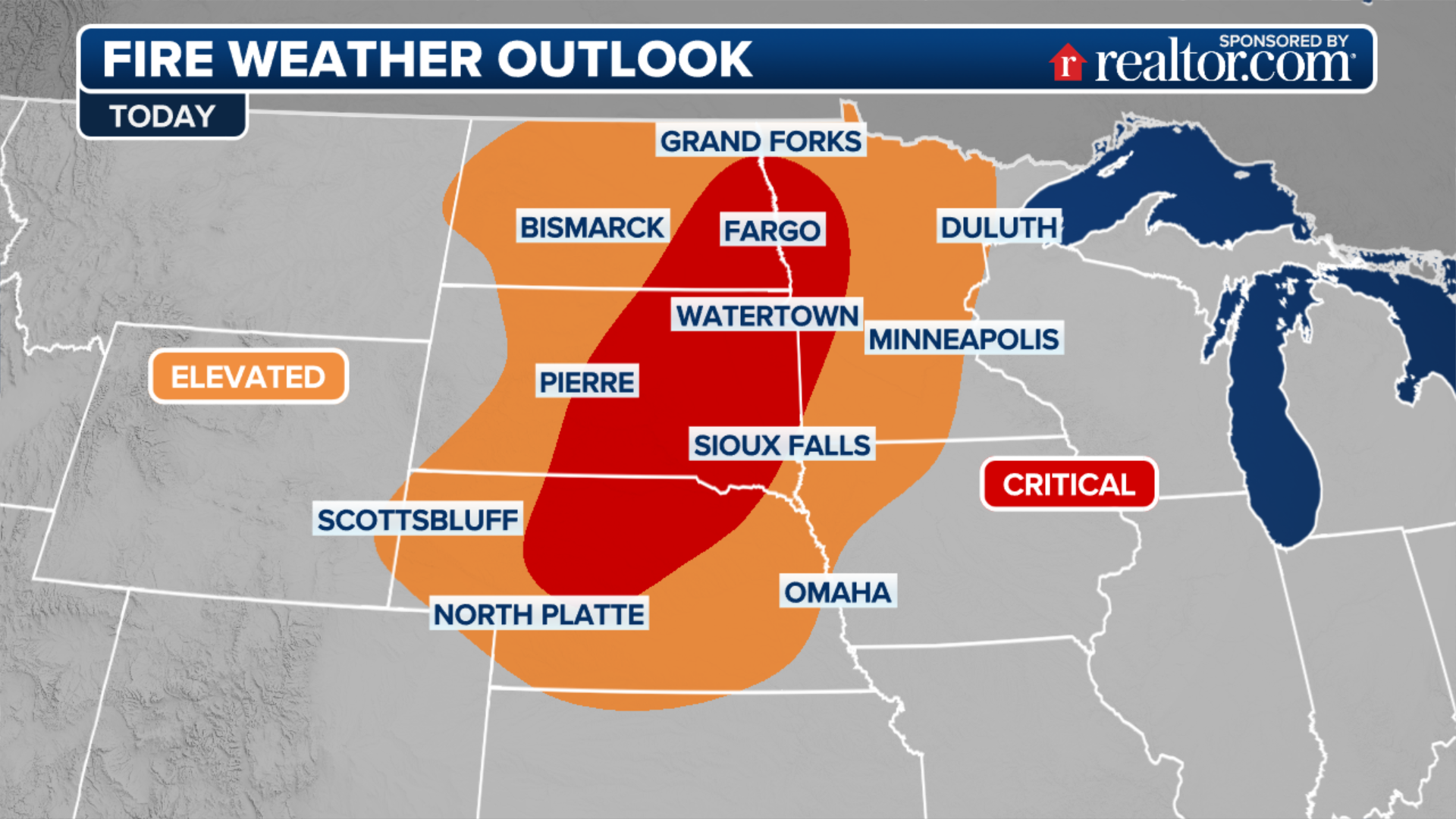 (FOX Weather)
---
People living and working in areas under a critical or elevated risk of fires are asked to limit any activities that could cause a spark and should monitor local conditions if a wildfire starts.
If there is a fire, the conditions will allow the fire to grow rapidly and spread quickly.