Remember all the fish that died in California last week? Blame flushing toilets, official says
Flushing human poop down the drain can lead to red tide, which is deadly to fish. Water managers are searching for solutions that could come with a hefty price tag.
SAN FRANCISCO – Every time one of the over 7 million people living in the San Francisco Bay Area flushes a toilet, they feed potentially harmful red algae in the bay and its estuaries. The issue came to a head last month when images and videos of thousands of fish floating belly up in Oakland, California's Lake Merritt, made national news.
A harmful algae bloom called "red tide" killed the creatures.
A heat wave then compounded the issue by hastening the fish rot. Neighbors told KTVU FOX 2 that the stench was unbearable, and the city rushed to clear out 10,000 dead fish before the long, Labor Day weekend.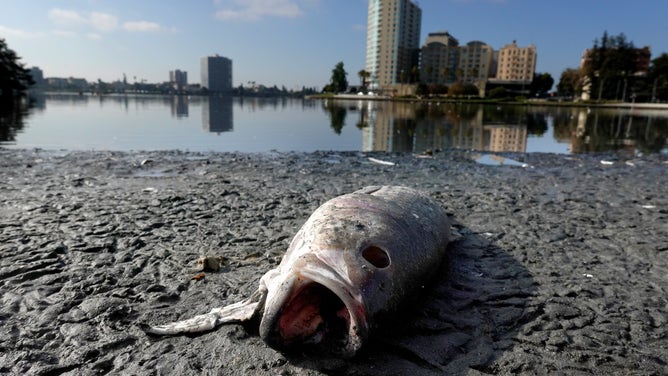 "So if you flush the toilet, you're sending nutrients to local wastewater treatment plants that discharges to San Francisco Bay," said Eileen White, chief officer of the San Francisco Bay Regional Water Control Board, which regulates and permits all wastewater utilities in the Bay Area. "Over 60% of the (nutrient) loads to San Francisco Bay comes from the wastewater treatment plants."
White said all their discharges into the bay meet current effluent limits, but nutrient loads have been increasing.
"Nutrient loads have continued to increase over the last two decades until 2018," White said. "We said, 'We're not, we can't keep going on this curve, and at some point, we're going to hit the tipping point.'"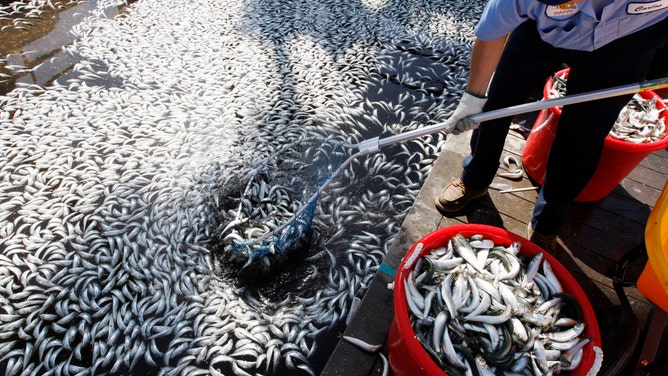 Are we at the tipping point?
White said that the water board doesn't know what triggered the most recent red tide bloom, but it wouldn't have happened without the abundance of nutrients.
"We see algae blooms, but not to this magnitude and extent," White said. "We have not seen this ever in the San Francisco Bay, and we have not seen the associated fish kills. So that is what's different. So, some algae or phytoplankton is good, but that's too much of a good thing, and it's not a good thing."
Nutrients feed the algae and plankton found in all water. If conditions such as the amount of sun, turbidity of water and salinity are right, the algae population can explode. 
This year's harmful algae bloom turned Lake Merritt and San Francisco Bay a dark, reddish-brown color, which is why it is known as red tide.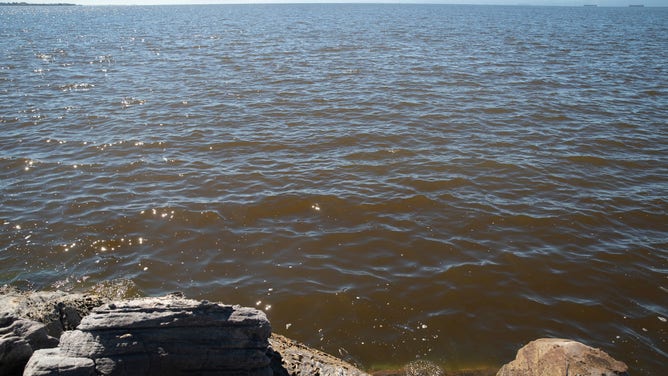 White said water board scientists determined the algae that caused the most recent red tide isn't harmful to humans, but it is toxic to some fish and can accumulate in filter-feeding shellfish. The California Department of Public Health issued a prohibition on eating or harvesting mussels along the entire state's coast and bays.
The same scientists feel that the most recent die-off of fish was caused by the algae bloom dying and using up the oxygen in shallow Lake Merritt, suffocating the fish. White reports that the lake is clear now.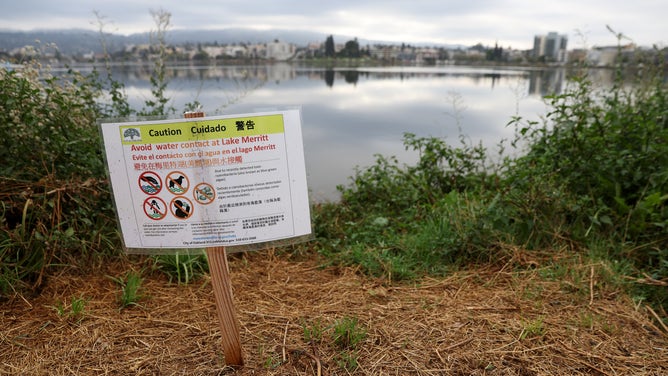 "This is an ongoing issue that's not going away, and I think this was a critical last month," White said. "(It has) highlighted an issue to the Bay Area, that people were not aware of, that we at the water board have been aware of for over a decade and studying it, but I think now the public has become aware of a multi-billion-dollar issue that's facing the Bay Area."
NOW IS PRIME TIME FOR TOXIC ALGAE BLOOMS THAT CAN SICKEN PEOPLE, KILL PETS
A costly solution
The water board re-issues permits in 2024, and White said they are analyzing data collected about the nutrient load numbers and the science of red tide before possibly setting new effluent limits, which would mean more costly treatment and disposal.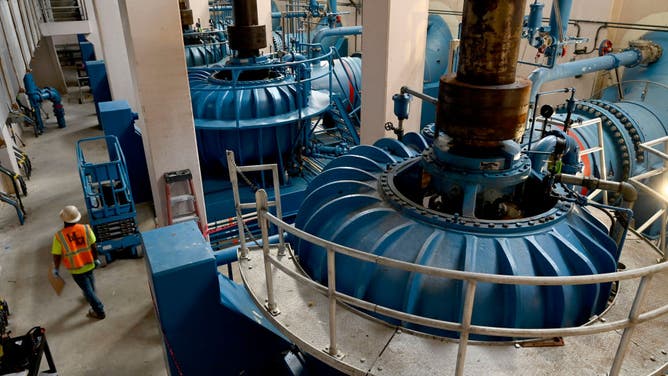 White said the water board tasked all wastewater utilities in 2018 to study alternatives to dumping in the bay and upgrade equipment. The upgrades would have cost an estimated $14 billion to implement, she said.
"Wastewater utilities would have to go on that and pass that on to the ratepayers, and so that's why we want to make sure the science is informing the future regulations," White said. "That's the message: rates can go up very significantly."
HOW TO WATCH FOX WEATHER ON TV
Changing climate delivers more questions than answers
California has suffered multiple years of drought, one study saying the West is in the midst of a megadrought not seen in 1,200 years. 
Just this past winter, the Golden State experienced its driest consecutive January and February in history. Less snowfall in the mountains and less rain in the lower elevations decreased runoff, which normally stirs up the sediment in the estuaries and bays. The muddy water limits sunlight and, therefore, algae growth.
White said that climate change is raising a lot of questions about whether these are temporary problems or permanent ones.
"The big question is, is this going to happen again next year or not for another 50 years? We're trying to figure that out and what we can do to prevent this from occurring again," White said. "It's happening in other parts of the country, too, not just here. We're working with others to share our knowledge as we're learning."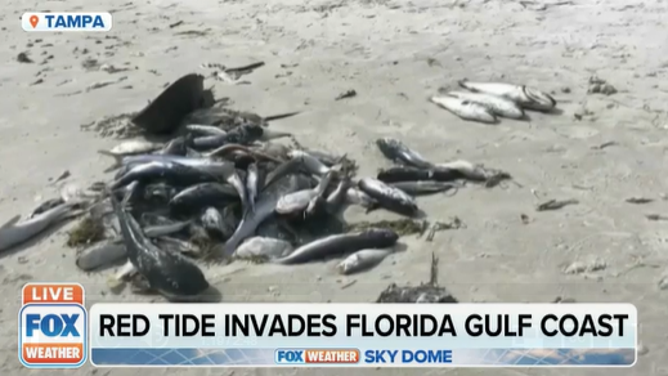 This problem is hardly unique to the Bay Area. A USC study last year showed red tides fed by wastewater nutrients, mainly phosphorous and nitrogen, appearing along the Pacific coast from the Mexican border to Santa Barbara. Last year, FOX Weather's Steve Bender reported on red-tide fish kills in Tampa, Florida.