Rockies snowstorm to end fire conditions in Colorado
As much as 5 to 10 inches of snow is expected to blanket the Boulder area
Snow began to fall in Boulder, Colorado, on Friday morning, which was a welcome sight to firefighters working hard to extinguish the Marshall and Middle Fork fires southeast of the city.
Winter Storm Warnings and Winter Weather Advisories are posted throughout the Intermountain West as the system that produced flooding rainfall in the Los Angeles metro area Wednesday and Thursday tracks into the Rockies, where heavy snow is expected to pile up through Saturday morning.
LIVE UPDATES: MORE THAN 6,000 ACRES BURNED; AT LEAST 500 HOMES LOST IN COLORADO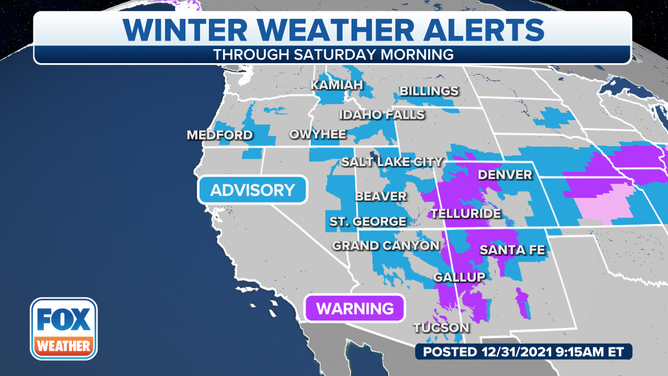 By Saturday morning, mountain ranges such as the Cascades, Sawtooth, Wasatch and the central and southern Rockies are predicted to receive 1 to 2 feet of new snow.
Snowfall totals could exceed 3 feet in the highest elevations of Utah and Colorado.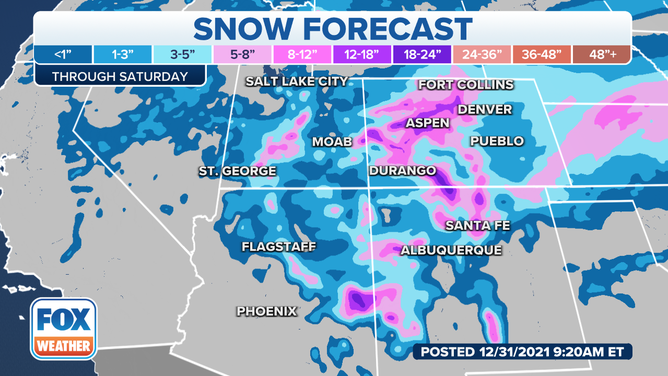 This snowstorm will end the extreme fire weather conditions near Boulder, Colorado, that led to the historic and devastating fires on Thursday.
BOULDER FIRE FUELED BY 100 MPH WINDS A FIREFIGHTER'S WORST FEARS, OFFICIALS SAY
As much as 5 to 10 inches of snow is expected to blanket the Boulder area. Between 2 and 5 inches of snow is predicted in Denver, which will be the region's largest snow event so far this season.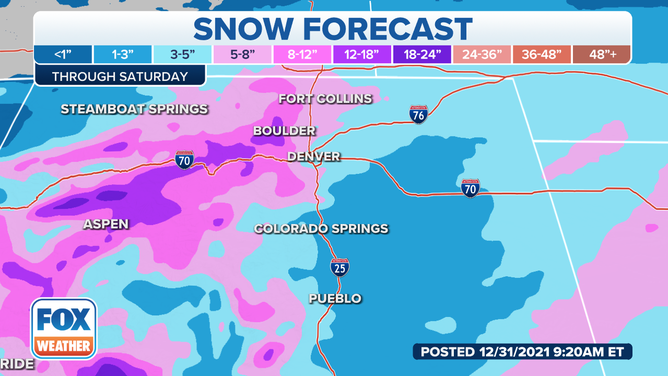 The snow will continue to build the much-needed snowpack across the West, which is now near or above average throughout the region.