Quiet weather expected in Houston for Game 6 of World Series
Watch the Houston Astros take on the Atlanta Braves on FOX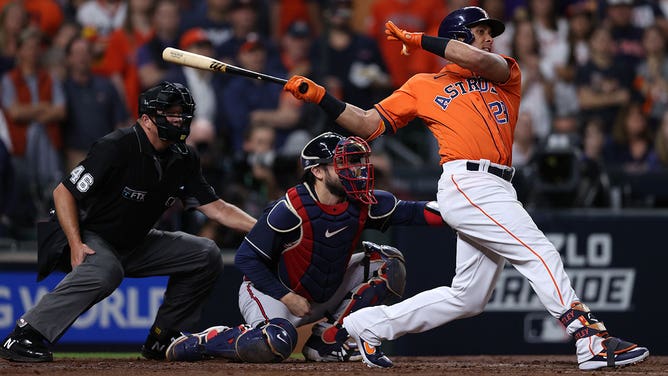 HOUSTON – The weather forecast for Game 6 of the World Series in Houston on Tuesday night looks fairly quiet as the Houston Astros hope to stave off a championship loss against the Atlanta Braves.
First pitch at Minute Maid Park is set for 7:09 p.m. Central. The retractable roof at the ballpark is rarely open during championship games, but FOX 26 Houston reported that it will be open for the game.
Fans driving to the game might encounter a few sprinkles. Otherwise, expect mostly cloudy skies.
Temperatures will start in the mid-70s and settle into the low 70s by the end of the game.
Winds should be light, coming out of the southeast at between 5 and 10 mph. Gusts to 15 mph are possible at times.
The Braves lead the best-of-seven series 3-2. A win by Houston forces a Game 7 that will be played on Wednesday night when rain is expected.
Tune in to your local FOX station to watch coverage of the game.