EF-0 tornado confirmed in Bainbridge, Georgia on Wednesday
No injuries were reported
BAINBRIDGE, Ga. -- The National Weather Service confirmed that an EF-0 tornado touched down in Bainbridge, Georgia, on Wednesday afternoon.
The tornado, which had winds of 80 mph, touched down in Bainbridge around 3:07 p.m. just southwest of Evans Street.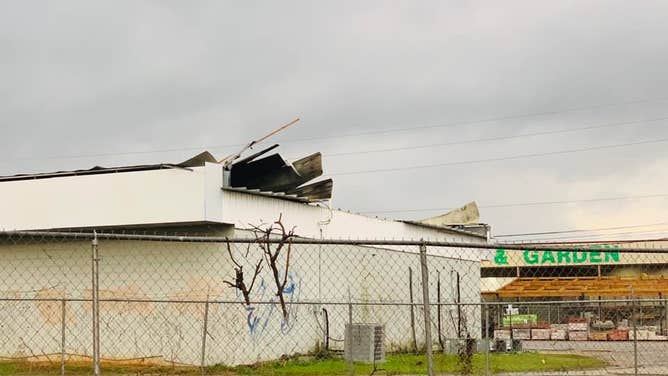 It then moved northwest, causing minor damage to an apartment building on Potter Street and knocked down a highway sign on East Shotwell Street.
Tree damage was also found on several roads in the area.

Metal roofing was peeled back at a convenience store on the corner of East Calhoun Street and Albany Road and damaged a carport nearby.
One home on Albany Road received damage to its roof before the tornado lifted back into the air near East Carter Street.
No injuries were reported.