Pattern shift to bring big changes in temperature from coast to coast
Big changes loom for Midwest, South, East and West this weekend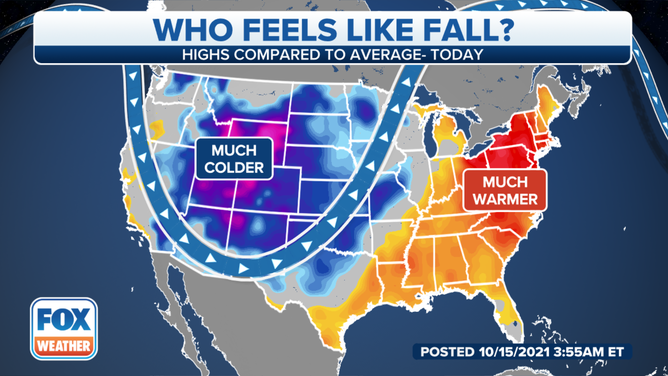 The first half of October has been dominated by warm weather in the East, while cold temperatures and mountain snow have been the rule across the West. But a pattern change is about to bring big changes from coast to coast.
This strange temperature dichotomy across the U.S. is so pronounced that Caribou, Maine, was warmer than Phoenix on Wednesday. Additionally, more than 2 feet of snow fell in parts of Montana, Wyoming and South Dakota earlier this week as record-high temperatures were simultaneously being set in the Midwest, South and East.
However, a strong fall cold front is now sliding across the nation. On Friday, the front will bring risks of severe storms and flash flooding from the mid-South to the Great Lakes before the threat shifts into the Northeast by Saturday.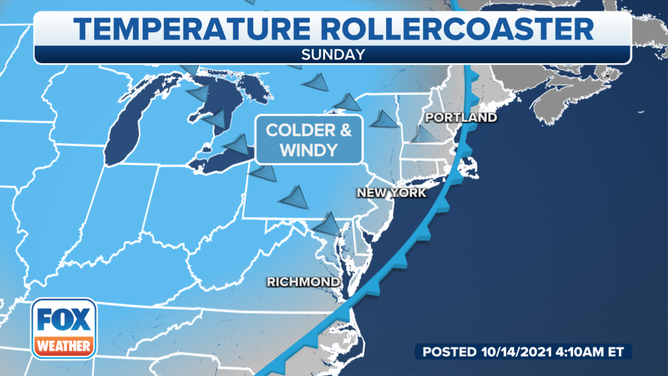 High temperatures ahead of the front will be 10 to as much as 25 degrees warmer than average, translating to the 70s and 80s in most areas. More than a dozen record highs are in jeopardy in parts of the Southeast and mid-Atlantic Friday afternoon.
Once the front sweeps across those regions, much cooler weather will arrive in its wake.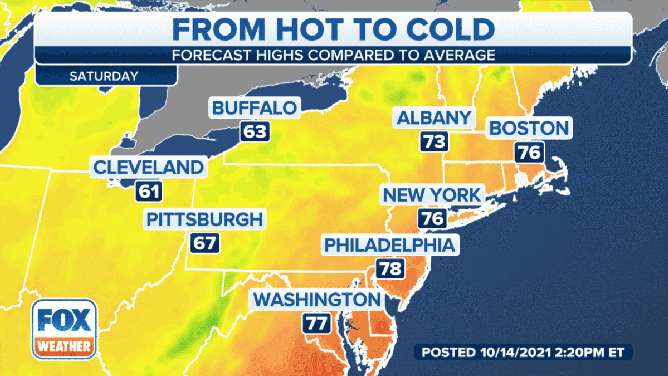 On Sunday, highs will be closer to average for mid-October, generally in the 50s and 60s in much of the Midwest and Northeast.
Residents of the South will also notice cooler temperatures and lower humidity this weekend as highs hold in the 70s (or even the upper 60s in the mid-South), which is 5 to 10 degrees below average for most of the region.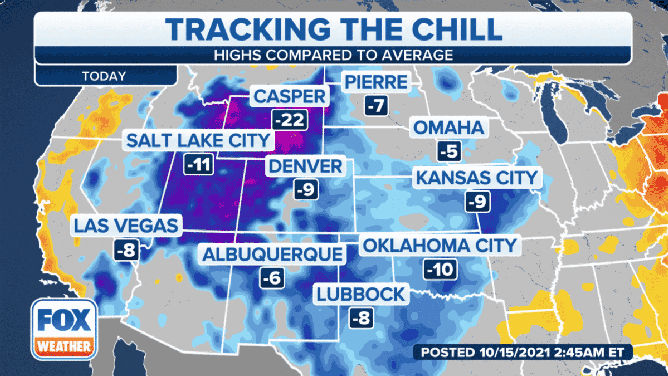 Meanwhile, temperatures in the West will warm back toward average levels this weekend as the deep jet stream dip, which has locked cold air there this week, flattens out.
This flatter, less amplified jet stream will lead to more tranquil weather conditions next week for most of the country.