Storms possible in Northeast as strong fall front marches east
Severe Thunderstorm Watch issued for parts of Arkansas, Kentucky, Missouri and Tennessee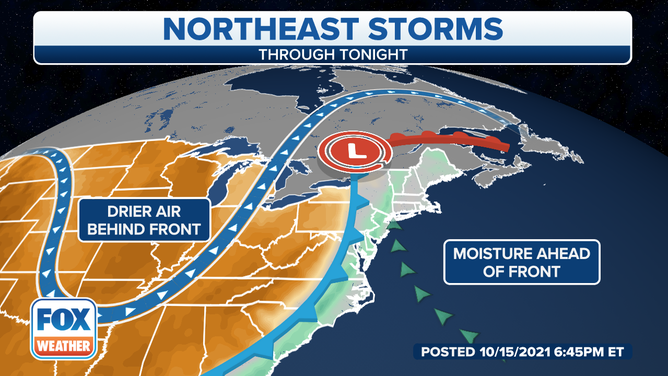 A strong fall cold front will bring threats of storms and flash flooding from the Midwest to the Northeast on Saturday.
Warm and humid air is streaming northward, priming the atmosphere for scattered storms to continue their march eastward.

Saturday's storms could produce isolated damaging wind gusts.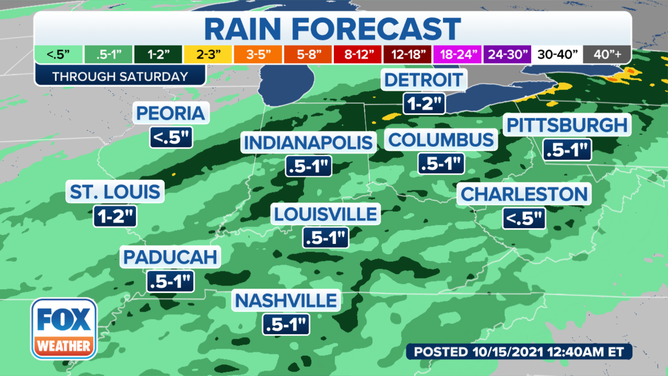 Parts of the interior Northeast are predicted to receive 1 to 3 inches of rain on Saturday as the front sweeps across the region. Some localized flash flooding could develop, especially with any leaf-clogged drains.
Dry weather will return to the Midwest and East on Sunday, along with much cooler temperatures typical of mid-October.