Parade of atmospheric rivers to slam West Coast with heavy rain, mountain snow into next week
One system is predicted to undergo bombogenesis, indicative of a very intense storm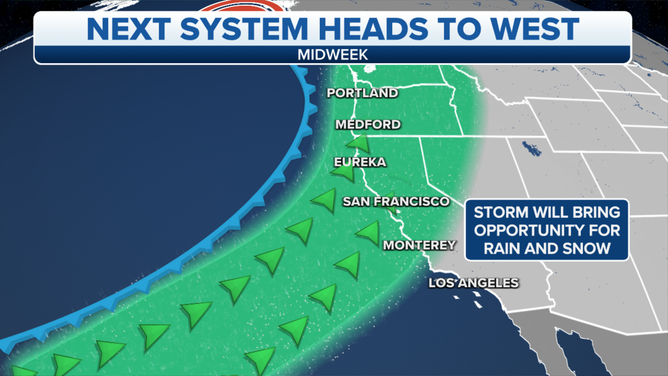 A parade of Pacific storm systems will slam the West Coast over the next week, bringing heavy rain and mountain snow to drought-stricken California.
The first system arrived Tuesday night and will bring periods of rain from the Pacific Northwest to Northern California through Wednesday night. Snow will fall in the highest elevations of the Washington and Oregon Cascades and the Northern California Shastas. Rain and high-mountain snow should diminish as the storm weakens early Thursday morning.
A second, more intense Pacific low will approach the West Coast on Thursday, directing a moisture-rich atmospheric river into the Pacific Northwest and Northern California. Ample amounts of rain and mountain snow will surge into these regions – a welcome sight to much of the drought-stricken and wildfire-riddled Northwest, particularly southwestern Oregon and Northern California, where the highest amounts are expected.
However, rainfall rates will be excessive at times, yielding concerns for flash flooding, rapid runoff and debris flows in burn-scar areas. Snow levels will be high, mainly above pass level, so only the highest elevations can expect measurable snowfall from this storm.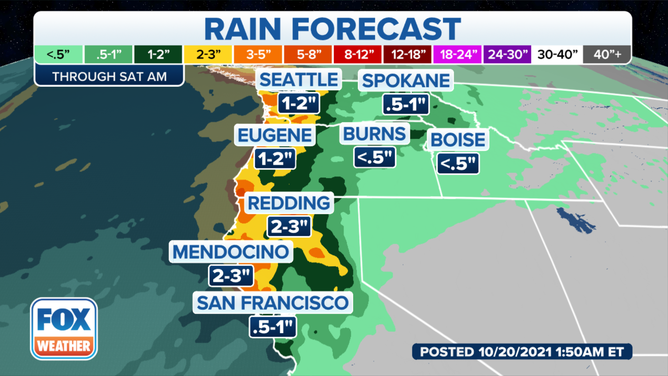 This second system is predicted to undergo bombogenesis, defined as a rapid pressure drop of at least 24 millibars in 24 hours or less, indicative of a very intense storm. Fortunately, the bulk of it will stay offshore, but winds could occasionally gust to 30 mph along the coast.
Three more Pacific storm systems are expected to crash ashore along the West Coast into the middle of next week, bringing additional rounds of rain and mountain snow.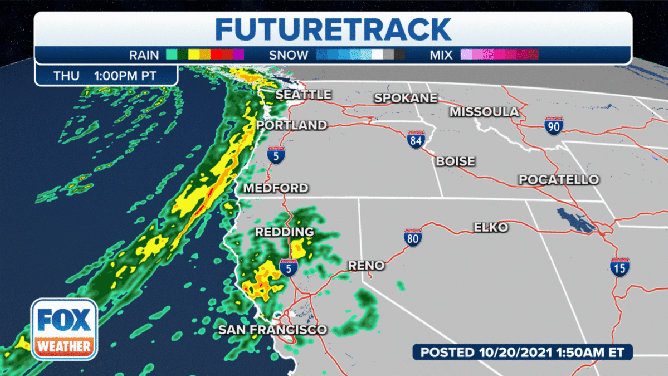 Some computer model guidance suggests one of these storms in the Sunday into Monday timeframe could be quite significant, dumping heavy snow in the Cascades and Sierra and heavy rain at lower elevations, but exact details such as precipitation amounts are still uncertain. Strong winds are also possible near the coast and along the mountain ridges.
It's likely that some locations will pick up 4 to 8-plus inches of total rainfall through early next week. The higher elevations of the Cascades and Sierra could receive more than a foot of snow above pass level. Snow levels are expected to be lower by late Sunday and into Monday.
Some of this precipitation will reach the Intermountain West and the central and northern Rockies, with significant snowfall for some of these areas early next week.