New supercomputers advance weather and climate forecasts, models
The new machines are three times more powerful than the ones they replaced
It's a deceptively simple question: What's the weather going to be like today?
To find the answer, you might check your weather app or turn on the news to watch colorful forecasts sweep across the screen.
HOW TO WATCH FOX WEATHER ON TV
While the information is delivered to you quickly — and often with a charming meteorologist's grin — it's only made possible by computers processing vast amounts of weather data.
Weather forecast computing at the National Oceanic and Atmospheric Association (NOAA), the federal agency that oversees the National Weather Service, received a tremendous boost this summer when the newest weather and climate supercomputers in the country came into operation.
In partnership with General Dynamics Information Technology (GDIT), NOAA replaced two of their older generation supercomputers with two new Hewlett Packard Enterprise Cray supercomputers.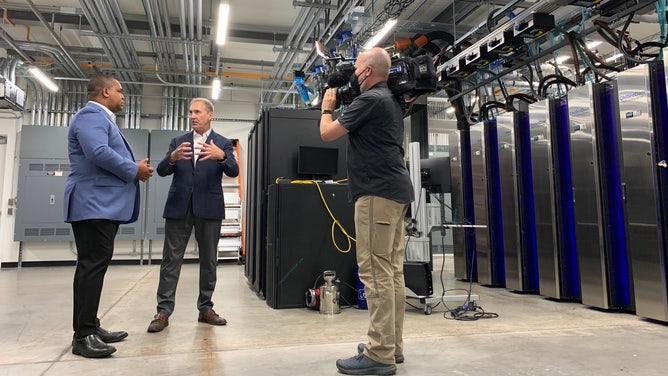 "These machines are three times more powerful [than the machines they replaced] and able to accommodate many, many more times the amount of data that are being adjusted, as well as much higher fidelity weather forecasts, more complex physics to have a higher level of resolution of what's actually being forecast," said Kevin Connell, GDIT Vice President and General Manager for Science and Engineering.
The new supercomputers join NOAA's robust network of computers. But according to Connell, the new machines are a major advancement to NOAA's forecasting capability through its additional supercomputing capability.
One of the new supercomputers is located in Phoenix, Arizona, while the other is in Manassas, Virginia. According to NOAA, the supercomputers are named after local plant life — the supercomputer in the greenscapes of Manassas is called "Dogwood" while the one in the deserts of Phoenix is called "Cactus".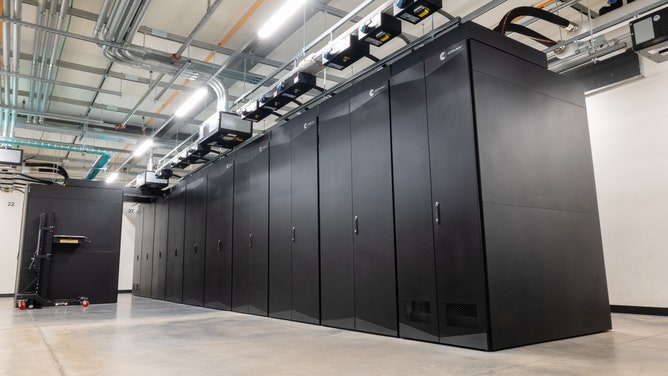 Connell noted that Dogwood and Cactus generate about 45 terabytes of weather products every day for NOAA. For perspective, one terabyte of data amounts to about 130,000 digital pictures.
"Now, you think about the new supercomputer and the increased computing power — it's exciting what's going to happen," said Kenneth Graham, director of the National Weather Service.
Graham and Frazer spoke about the potential for the new supercomputers, along with Graham's new role leading the NWS.
LEARN ABOUT KEN GRAHAM'S VISION FOR THE NATIONAL WEATHER SERVICE
Graham has been part of the NWS for nearly 30 years. Starting as an intern, working his way up to become the direction of NWS's National Hurricane Center and then becoming the NWS director in June 2022, Graham has seen the field of weather forecasting change over the years — with the addition of the two supercomputers helping further that change.
"We're looking at better forecast, but you'll have information that's maybe further out in time. You'll have information that's sooner," Graham said.
Graham noted another significant change on the horizon: NWS is going to replace two of the hurricane models that have been in use with a "better model" in 2023, because of the additional processing power of the new supercomputers.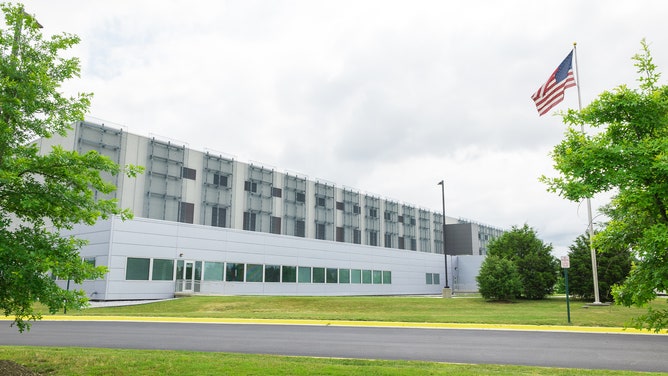 The new machines have already started running "hugely complex" weather forecasting models, according to Connell.  
"Every 15 minutes, every hour, every 6 hours, major weather products are released from these supercomputers, and they end up on your phone — every forecast that businesses, that consumers, that the military uses in the U.S. are based on the weather forecasts that NOAA generates using these supercomputers," he said.
SEE HOW WEATHER RADARS HAVE BEEN SAVING LIVES FOR OVER 30 YEARS
"This is our most mission critical system," he added. "Having a role that GDIT plays in helping NOAA generate timely, accurate and evermore enhanced weather forecasts is a really, really proud moment for us."