Hundreds of thousands without power after weekend storms
Power outages can spell danger for already devastated communities in the South, Midwest and Northeast.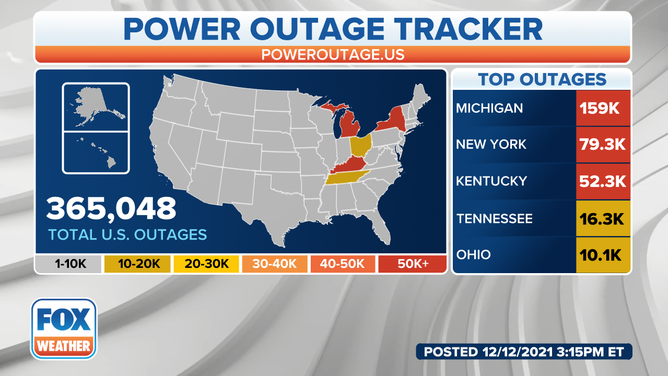 Recovery efforts following the weekend's storms include bringing power back to hundreds of thousands of homes.
Tornado outbreak in the mid-South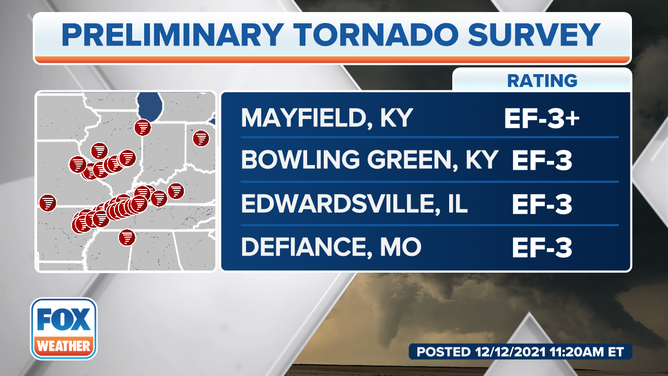 On Friday night and Saturday morning, a deadly storm front swept through the mid-South. A number of tornadoes struck homes and entire communities, leaving behind a trail of destruction across Arkansas, Missouri, Illinois, Kentucky and Tennessee.
[STAY UP-TO-DATE ON INVESTIGATION AND RECOVERY EFFORTS FOLLOWING THE STORM]
Here are the number of power outages in those states, as of Sunday afternoon:
In Arkansas, about 5,000 homes are without power. These outages are mostly concentrated in the northeast region of the state, which was struck by tornadoes.
Power outages in Missouri are estimated to be around 3,600, with the vast majority of those outages in Pemiscot County, located on the southeastern tip of the state.
An estimated 16,000 are without power in Tennessee. Most of the outages are concentrated around the Memphis area along with Dyer, Obio, Lake and Gibson counties in West Tennessee and Cheatham, Davidson and Sumner counties in Middle Tennessee.
[SEE THE DESTRUCTION LEFT BEHIND IN KINGSTON SPRINGS, TN]
Kentucky's power outages are estimated to be more than 50,000. The outages are mostly in the western region of the state, particularly Graves, Hickman, Carlisle and Fulton counties, along with Hopkins County and the surrounding area.
High winds in the Northeast
On Saturday, the same storm that spawned a number of tornadoes across the mid-South also created high winds that knocked out power for many communities in the Midwest and Northeast.
In Michigan, wind speeds of up to 63 mph were reported in the city of Frankfort.
As of Sunday afternoon, more than 150,000 Michiganders are without power. According to DTE Energy of Detroit, MI, the company has deployed more than 2,000 field team members, hoping to bring power to 80%-90% of its consumers by Sunday evening.
In New York, wind gusts of up to 55 mph were reported around Albany. Also as of Sunday afternoon, about 79,000 New Yorkers are without power.
In Ohio, around 10,000 were without power as of Sunday afternoon.