More rain, snow moving into Pacific Northwest
Winter weather advisories have been issued for higher elevations
After historic flooding was reported across the area last week, the Pacific Northwest is getting a break from the rain, but those drier conditions won't last long.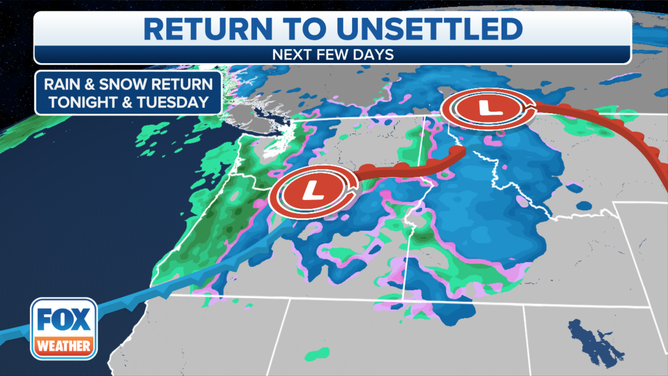 Morning fog and low clouds across Puget Sound will clear as the next system moves onshore along coastal Washington during the day.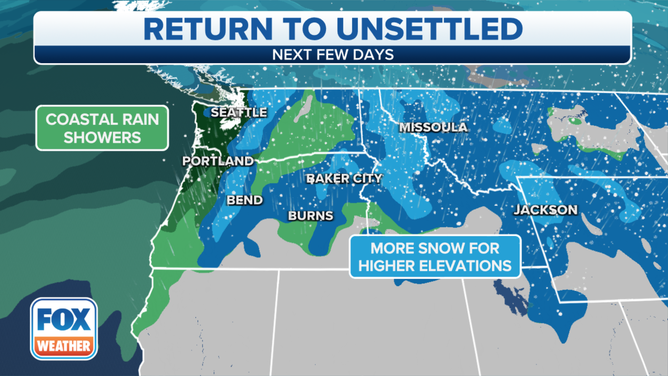 While rain amounts should be on the lighter side, heavier snow may fall in elevations about 3,000 feet starting early Tuesday morning.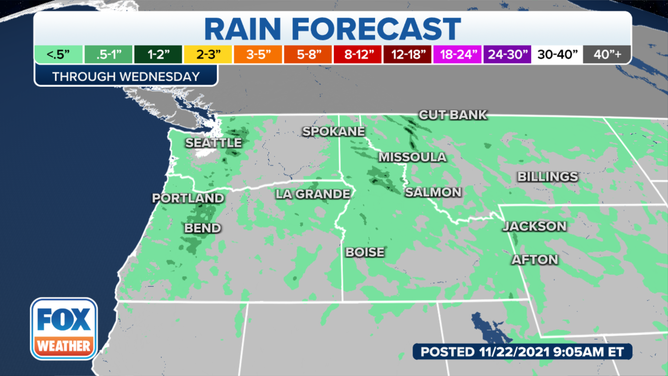 Generally, most low-lying areas in the West will likely receive less than a half-inch of rain, but some locally higher amounts of 1-2 inches of rain aren't out of the question.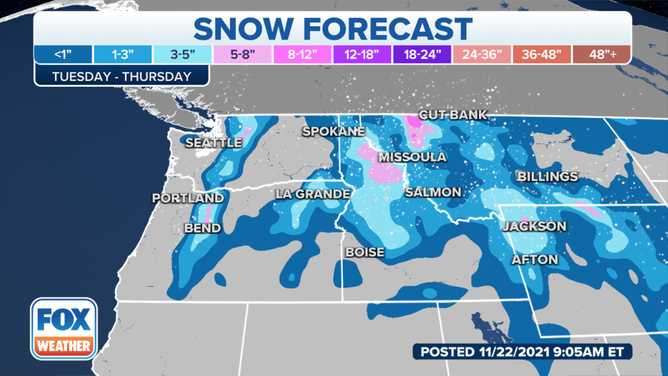 A few inches of new snow is expected, but some areas could pick up an additional 8 inches of new snow before starting to taper off.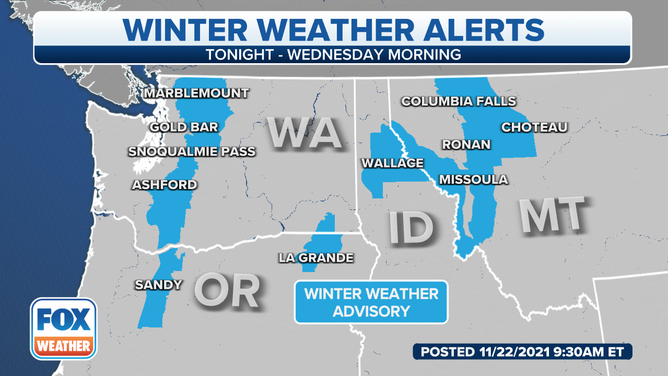 Because of the expected winter weather moving into the area, winter weather advisories have been issued for the Cascade Mountains, parts of southeast Washington and northeast Oregon, northern Idaho and western Montana.
Those advisories are in effect until Wednesday morning.