More rain expected in Pacific Northwest, California
Oregon, California to see the highest rain totals
More wet weather can be expected in the Pacific Northwest and Northern California starting Monday, but totals won't be anywhere near the amounts of rain and snow that fell across the region over the past few weeks.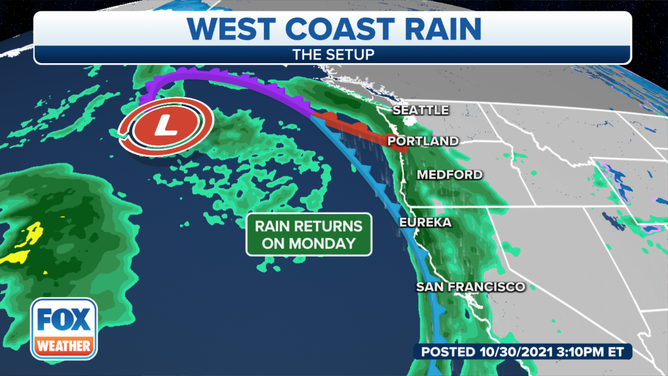 While rain will be falling across the region Monday morning, the heaviest amounts can be expected in Oregon and Northern California.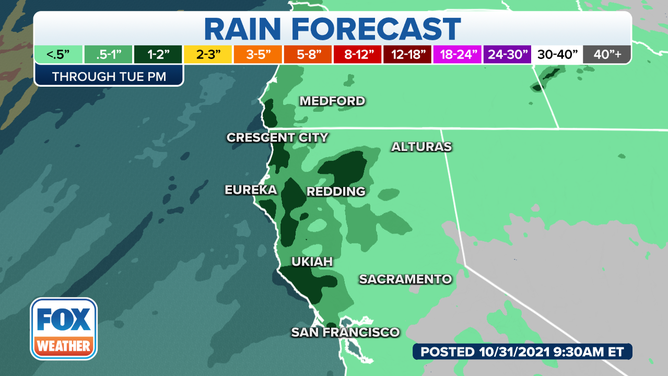 Most of the region will see around a half-inch to an inch of rain. Not nearly as much as the amounts that fell during the atmospheric river events.
Some areas, like Crescent City, Eureka, Ukiah and the San Francisco area could see between 1 and 2 inches of rain.
No flood alerts have been issued as of Sunday morning, but the National Weather Service will be monitoring the rainfall between Oregon and California.
Snow could also fall in some areas. The snow will be limited to only the higher elevations, so locations above 8,000 feet can expect wintry precipitation.