'We have to start all over': Louisiana residents detail hardships from Ida damage
In LaPlace, the storm tore roofs off homes and flooded subdivisions.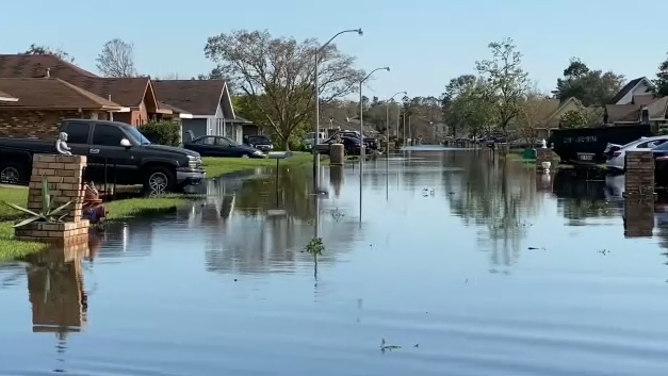 Louisiana communities hit by Ida are trying to pick up the pieces after the storm caused widespread damage across the state. 
It's never an easy process for residents who stayed behind during a hurricane, especially if it's a category 4 storm. Ida made landfall near Grand Isle, Louisiana, on Sunday as a Category 4 hurricane with 150 mph winds.
"Katrina made me stay, because of Katrina we left, and we lost all our stuff. I figured if we stayed, we could save some of our stuff," said Herman Ducre, a Louisiana resident. 
Now as cleanup efforts are underway, some residents are beginning to feel the after effects of Ida.
"It's very frustrating to the point to where we're crying, I lost my TV's, my babies' beds, everything, we have to start all over, brand new," said Tameka Robertson, another Louisana resident. 
Residents are also still left to grapple with the late summer tropical heat across the Gulf Coast without electricity to power air conditioners.
MORE: Power-ravaged New Orleans now faces days of steamy heat without air conditioning
More than 1 million homes and businesses remain without power in southeastern Louisiana and southern Mississippi after Ida caused "catastrophic" damage to the region's power grid.
"When we have to use the bathroom, we have to come and fill the bucket up with water because we can't fill up the toilets," Robertson said. 
Louisiana Gov. John Bel Edwards toured some of the areas in the southeastern part of the state that were hit the hardest by Ida.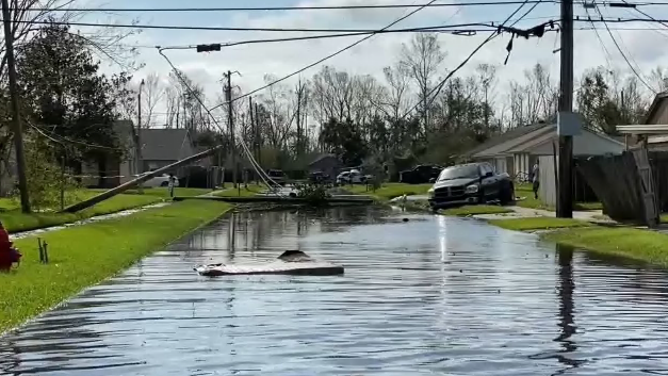 During a news conference in LaPlace on Tuesday morning, Edwards said much of the infrastructure that people depend on for everyday life is not operating.
"If you have already evacuated, don't return here or elsewhere in southeast Louisiana until the Office of Emergency Preparedness tells you it is ready to receive you," Edwards said. "The schools are not open. The businesses are not open. The hospitals are slammed. There's not water in your home, and there's not going to be electricity."
In LaPlace, the storm tore roofs off homes and flooded subdivisions.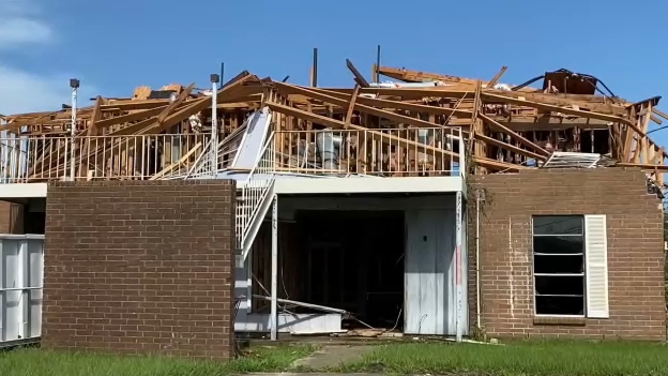 "Ya'll [apartment complexes] blowing my phone up for the money, but we're blowing your phone up to let you know these apartments are flooded," Roberston said." What are we supposed to do? You could at least give our deposit back so we could get a hotel or something." 

There have been two confirmed Ida-related deaths in southeast Louisiana so far, but Edwards said he expects that number to increase as people begin the work to recover from Ida.