Severe storms cause landspouts, baseball-sized hail and NBA delays Tuesday
Severe weather took center stage in Texas for another night. A funnel cloud formed outside of Slide, Texas on Tuesday evening. 
A pair of landspouts appeared near Ropesville, Texas.
The land-based version of waterspouts is classified as a tornado by the NWS but does not form from organized storm-scale rotation like a supercell. 
Instead, landspouts are usually narrow, ropey funnels developed by towering cumulus or cumulonimbus clouds from the ground up. They are weaker and short-lived compared to traditional tornadoes. They are also difficult to identify on radar.
THIS IS THE LIFECYCLE OF A TORNADO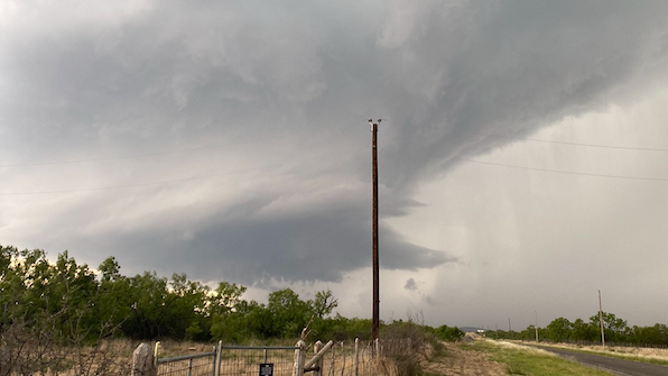 The most dangerous threat for Tuesday was large hail. The NWS recorded dozens reports of large hail across the Southern Plains. The largest hail reported was just larger than a baseball at 3.5" in Edwards County. 
CLICK HERE TO GET THE FOX WEATHER UPDATE PODCAST

Thunderstorms caused major delays in Dallas. The FAA imposed a ground stop at both Dallas-Fort Worth and Love Airports. FlightAware.com reported that from DFW alone 141 inbound flights were canceled and 228 delayed. Outbound, 150 flights were canceled from DFW and 347 delayed by late Tuesday.
GROUND STOP AT DALLAS AIRPORTS DURING TUESDAY STORMS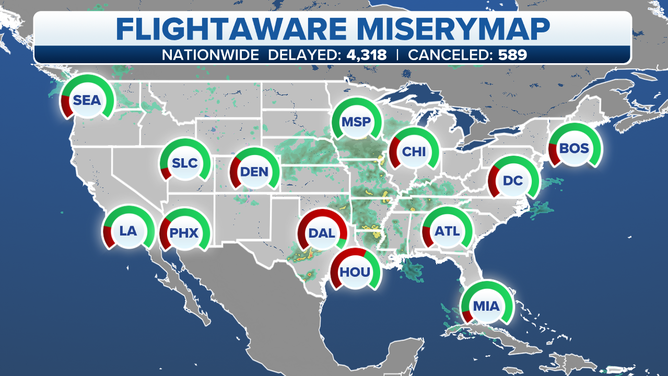 Storms even delayed the NBA Western Conference Finals game four between the Warriors and the Mavericks. The roof leak in the third quarter caused a 16-minute delay. No doubt, the 'Splash Brothers were involved.'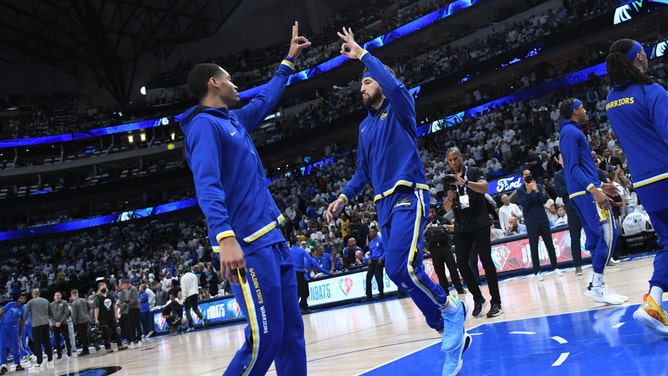 Two days in a row of thunderstorms flooded streets and neighborhoods in Oklahoma. An Oklahoma City road looked more like a log flume ride. The driver completely disregarded the barricade and sign that read, "Turn around, don't drown."
7 FACTS YOU SHOULD KNOW ABOUT FLASH FLOODS
Front yards in Oilton, Oklahoma looked more like ponds.

The threat zone for seeing a potentially severe storm Wednesday extends from the Midwest to the Gulf Coast. The primary threats will be damaging wind gusts and hail, but meteorologists warn that an isolated tornado cannot be ruled out.
Get the most up-to-date forecast for where you live from the app, FOXWeather.com or watch FOX Weather on TV.