Lake-effect snow could dump another 2 feet across the Great Lakes through Tuesday

Winter weather alerts are in effect through Tuesday across the Great Lakes as some spots could see upwards of two feet of snow. 
Lake-effect snow will develop behind this system Sunday night into Monday over from Michigan's Upper Peninsula eastward through western New York.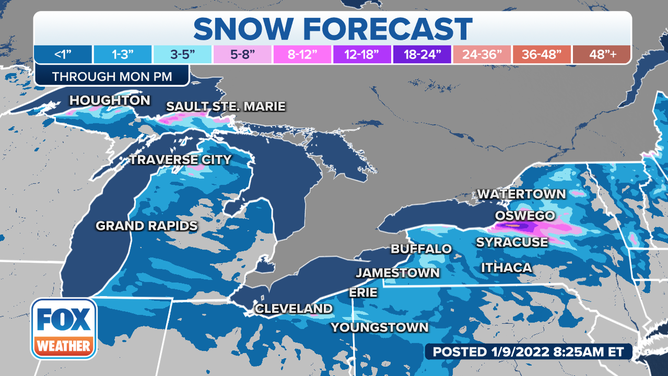 Up to a foot of snow is possible along the coast of Lake Superior by Monday evening. 
The eastern Great Lakes could see over a half-foot of snow along the coast of Lake Erie from Cleveland to western New York.
"The hardest-hit area will be further north off Lake Ontario near the Tug Hill Plateau where up to two feet of snow is possible by Tuesday a.m.," FOX Weather meteorologist Samantha Thomas said.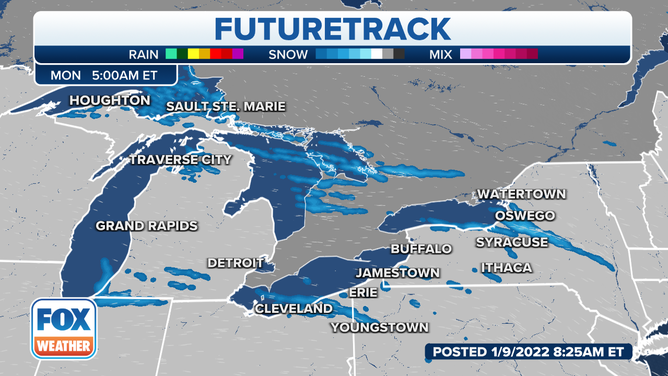 In addition to the snow, gusty winds are forecasted that could cause whiteout conditions. Drifting snow over roadways will create dangerous travel conditions.