Kentucky flood damage likely to impact start of the new school year
Some communities in eastern Kentucky reported seeing more than nine inches of rain
Slow-moving storms that dumped torrential rainfall across eastern parts of Kentucky could mean some schools might have to alter plans for the start of the new school year that is just days away.
A spokesperson for the Kentucky Department of Education confirmed that the recent disaster could potentially impact the start dates of schools in several districts.
Officials are still working to gather reports and survey damage in 14 areas that were heavily impacted by Thursday's severe weather.
HOW TO WATCH FOX WEATHER ON TV
Some communities in eastern Kentucky reported seeing more than nine inches of rain that quickly flooded streams and low-lying areas.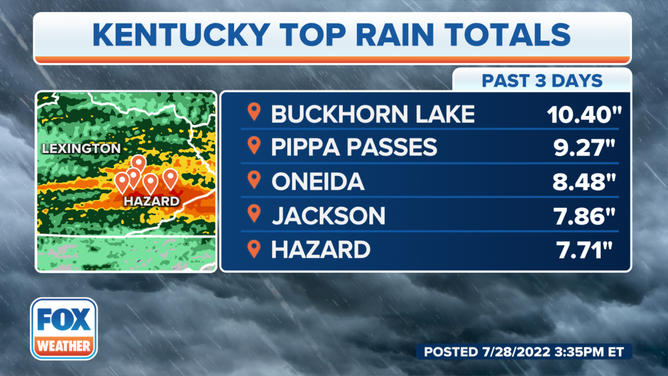 Video from outside of Buckhorn School in Perry County, Kentucky, showed feet of water in the school after a nearby creek quickly rose outside its banks.
Schools bells were expected to ring for more than 300 students from grades K-12 in less than two weeks.
Debris now fills parking lots and children's play areas at the school in Buckhorn, Kentucky.
Similar scenes occurred in nearby Breathitt County, where the governor said staff members from a school had to be rescued by National Guard members.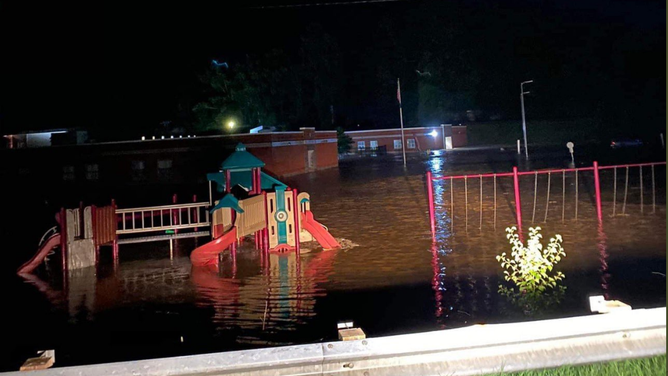 'HOUSES ARE FLOATING AWAY': FAMILIES TRAPPED AS FLOODWATERS TEAR THROUGH EASTERN KENTUCKY
Where floodwaters didn't damage schools, some have been turned into evacuation shelters for storm victims.
"Now, Kentuckians are tough, resilient, good people who look out for one another. And what we saw in response to the tornadoes in western Kentucky was pure love. We want to make sure we're doing the same for the people of eastern Kentucky," Governor Andy Beshear said, addressing the aftermath. "These families are going to need help, much like our families in western Kentucky. They are also going through one of the worst disasters of this type that we have seen. "
Delays or changes to operations will likely be announced on a case-by-case basis by local districts that now have plenty of cleanup to finish before students are welcomed back to classrooms.
HOW TO HELP VICTIMS OF THE DEVASTATING FLASH FLOODS