Ice Storm Warnings possible for more of Texas this winter after changes at National Weather Service
Previously, National Weather Service meteorologists included messaging about the dangers of ice in Winter Storm Warning products.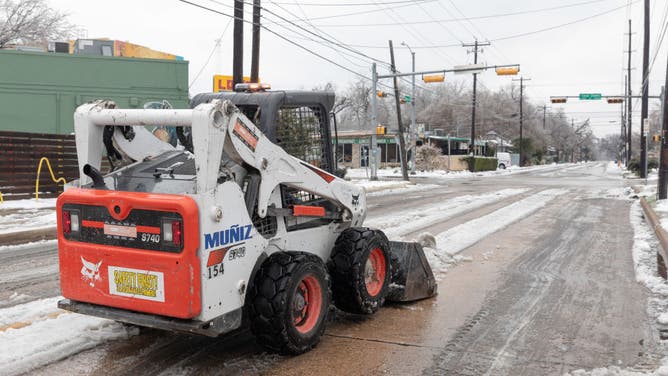 SAN ANTONIO – The next winter storm that impacts south-central Texas with the threat of ice could be warned with products known as Ice Storm Warnings thanks to changes in operations at the National Weather Service office in San Antonio.
NWS meteorologists said conversations were started after a winter storm in early 2023 led to widespread coatings of ice.
Ice Storm Warnings aren't new, but their usage is up to the meteorologist in charge at local NWS offices.
WINTER STORM WARNING CRITERIA FOR US REVAMPED BY NATIONAL WEATHER SERVICE
Previously, impacts have been included in products such as Winter Storm Warnings, which have alerted the public and media about hazardous winter weather.
Due to the nature of many of the wintertime events, meteorologists at the San Antonio NWS said they don't expect to use the Ice Storm Warning product more frequently than perhaps once a decade.
The criteria for the warning will likely vary from areas that tend to use the alert more often.
HOW TO WATCH FOX WEATHER ON TV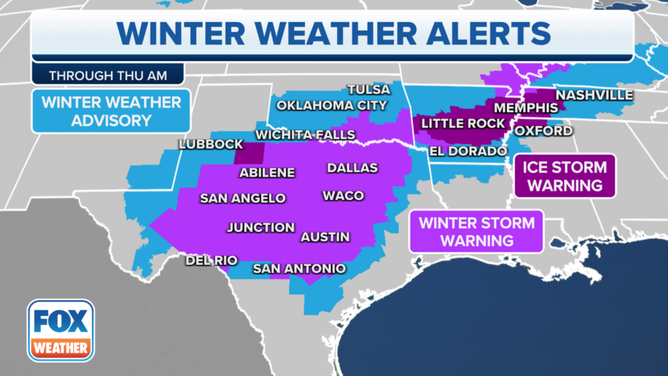 An Ice Storm Warning will typically be issued when ice accretions of more than a quarter-inch are anticipated. These small accumulations can cause major travel problems with slippery conditions on untreated roadways.
Tom Niziol, FOX Weather's winter storm specialist, said it is a fine line NWS meteorologists have to walk between leading to undue panic and simply raising awareness about an upcoming weather event.
"In my 32 years with the NWS, it was probably the biggest challenge I faced," Niziol stated.