What's believed to have sparked the Canadian wildfires
FOX Weather took a look at satellite imagery and lightning data from June 1, the day several Quebec fires exploded and found thunderstorms over those areas just hours before. Lightning appears to be the cause.
Canadian wildfires are burning out of control and smothering many U.S. cities this week with smoke.
Nature created the perfect storm of conditions a year in the making, turning huge portions of Canada into literal tinderboxes. And as it turns out, lightning likely sparked many of the hundreds of fires burning across Canada.
Lightning ignites 45% of all wildfires, according to Natural Resources Canada.
HISTORICALLY SMOKY SKIES IN NEW YORK CAN BE TRACED BACK TO SEPTEMBER'S HURRICANE FIONA

WHY DRY THUNDERSTORMS POSE WILDFIRE, DUST STORM RISKS
Dangerous lightning
Storms may seem like a strange fire starter because rain should douse flames.
FOX Weather analyzed satellite imagery and weather from June 1, when several fires erupted across Quebec. 
WHAT'S THE STATUS OF CANADIAN WILDFIRES SENDING SMOKE INTO THE US, AND WHEN WILL IT END?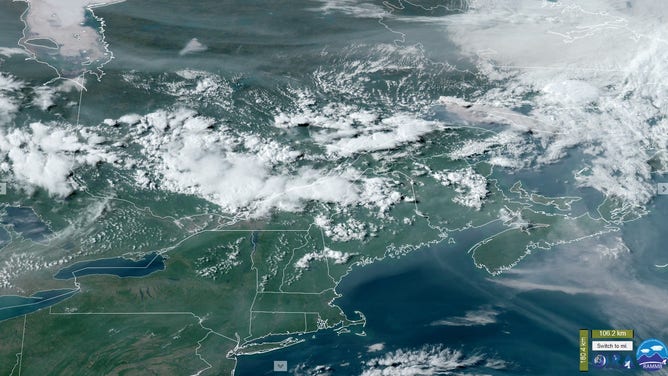 The brightest whites on a satellite image are the highest clouds. On June 1, imagery showed the towering cumulonimbus clouds across Quebec. 
Later in the day, after storm clouds dissipated, another satellite image showed different "clouds." The darker gray "clouds" were actually smoke rising from the surface across vast areas of the province.
'UNPRECEDENTED FIRE WEATHER' BURNS MILLIONS OF ACRES ACROSS CANADA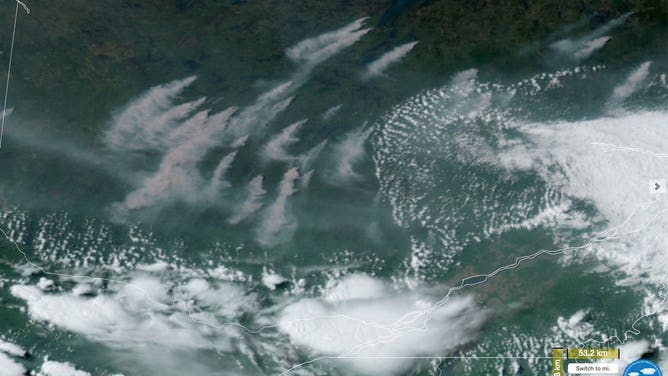 "Lightning-caused fires often occur in remote areas where human life, property and timber values are not threatened," states Natural Resources Canada on its website. "Fire suppression in these areas may therefore be intentionally limited, leaving fire to play its natural role."
"Several lightning fires can be ignited simultaneously, leaving agencies with difficult decisions about where to send available firefighting crews and equipment," continued the agency.
Even though lightning accounts for less than half of Canada's wildfires yearly, Natural Resources Canada determined that lightning-sparked fires burn 81% of the land each year.
DEBUNKING 7 MYTHS ABOUT LIGHTNING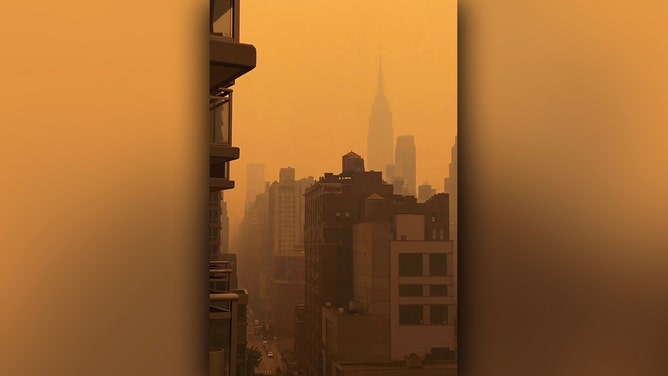 'Unprecedented' fire season
Canada currently has more than 400 active wildfires, and flames have charred 9.9 million acres this year alone. 
Canadian officials have called this fire season "unprecedented" because, on average, the country only sees 5.7 million acres burned by wildfire in an entire year. This year, the land burned is nearly two times the amount, and they are only a couple of months into the season.